The art of animation, more specifically, Anime, has offered creators a unique and special way to bring their stories to life, which has revolutionized an era of creative freedom. Transcending language and cultural barriers, and building a following of its own, Anime nowadays is not considered niche but rather has become one of the most in-demand genres of Television.
Flaunting a wide & unique range of genres, anime serves a broad range of audiences with what it has to offer and features a balanced synergy of plot-driven and character-driven dynamics.
Anime titles such as Re:Zero and Hunter x Hunter not only give you depth in the storytelling and relatability in its cast of characters but there's also an exploration of complex and resonating themes both on an individual and societal level.
Anime truly exhibits profundity in the art of storytelling.
Attack On Titan is the Most Popular Anime of 2021 around the world as global demand for anime reaches new heights with 118% growth in the pandemic.
We gathered the list for the Top 10 Most Popular Anime of 2021 from TV Time, the popular television and movies tracking app with 20 million users, to find out what are some of the Most Popular and Watched Anime of 2021 among the mainstream audience. 
Attack On Titan claimed the throne with a rumbling success, pun intended. You can check out the full list for the Top 10 Most Popular Anime of 2021 below. Sources are cited at the end of the article. 
1. Attack On Titan
Chasing a dream to survive and witness the simple splendours of the world, to breathe easier without the constant cages of fear closing down on them, Attack On Titan follows the protagonist- Eren Jaegar, through a brutal and poignant journey of liberation. 
Nothing less of a masterpiece, the story embodies the vulnerability of the Prey -Predator Cycle into an intricately woven concept where each plot point acts as a node knitting the story together. 
Nuanced character developments shaped profoundly through bone-chilling dialogue delivery, paired with stunning visuals & a phenomenal music score, the anime harmonizes a breathtaking extravaganza building an experience of a lifetime. 
2. ONE PIECE 
Earning an anime adaptation in 1999, within two years of its manga serialization in 1997, ONE PIECE remains one of the longest-running anime series of the era. 
Buy One Piece 01: Romance Dawn at Rs. 699 only.
A deep dive into a sea of emotions; basking under the warmth of gentle humour to being swept into storms of gut-wrenching cries, on a treasure hunt to discover a world of pure wonder alongside the protagonist- Luffy, ONE PIECE carries a promise of an evergreen adventure waiting to be traversed.
With a timeless artstyle boasting original & refreshing character designs beautifully engaged in the world of the straw hats pirates, the stakes and trauma creeping up build for a truly immersive experience; Oda's virtuoso reflected in each nook & cranny of the tale. 
3. My Hero Academia
A narrative breaking through the stereotypes of the superhero trope, My Hero Academia transports its audience into a world where superpowers are the new ordinary and becoming a hero mere matter of will and choice.  
The Protagonist- Izuku Midoriya carries an ambition budding within a castle of sand. To follow in the footsteps of his champion & role model, All Might, and become a hero who saves everyone. But, his dreams bloom in empty, powerless hands; stolen off of the chance by being born mutated in a world of quirks/superpowers.  
A true hero at heart, cheated by fate. We witness a tale of honest calibre. A plunge into the makings and breakings of the path that lies in the gruelling journey being a hero ruthlessly demands off a person. Vulnerabilities ripped apart. Battle struggles, pain, loss, and grief. 
Tearing through the skin with complex questions, the narrative expands artfully to sow seeds of understanding within the mind of viewers by peeling through the villain's perspective & the role of society in their birth. 
With a skilful blend of eloquent story-telling, well-conceived characters, and impressive animation through exciting battle sequences, My Hero Academia offers a uniquely mastered concept to take you by storm.
4. Naruto Shippuden
Descending into a darker and exceptionally grimmer tone, the second instalment to the Naruto Saga, Naruto Shippuden follows Naruto's incessant pursuit to become a Hokage into battles with punishing stakes and even heavier responsibility followed with consequences. 
An emotionally charged rollercoaster lined with several tear-jerker moments, the show blends the acoustics from good voice acting and a resonating soundtrack to build a vivid and poignant narrative for the audience to experience.
Lacking occasionally with the animation, the show leverages exciting action scenes to enthral and engage the audience. With a paced character development and the promise of delivering a proper closure to the cast, Naruto Shippuden offers a steady finale to the series.
5. Jujutsu Kaisen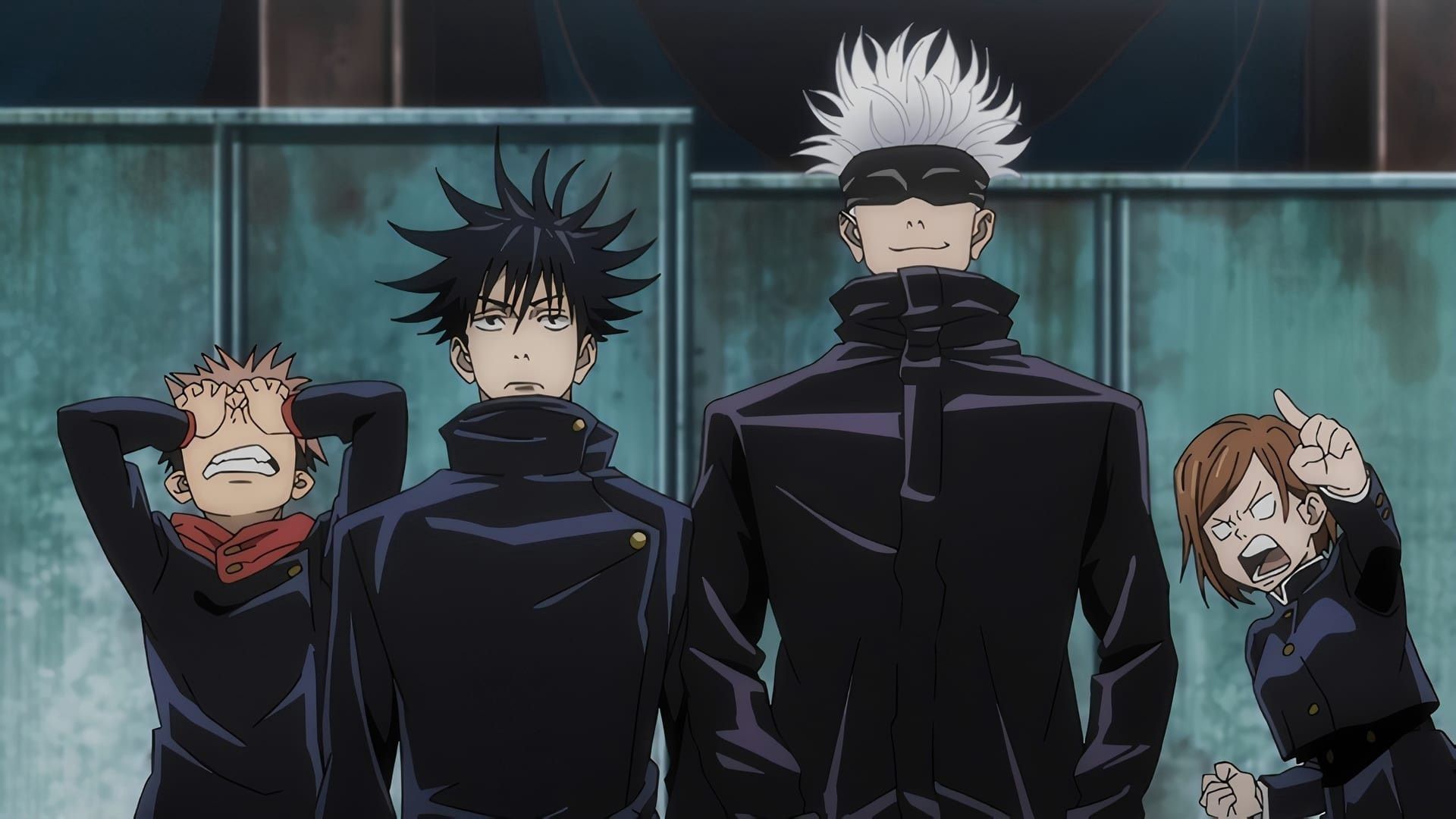 A crisp cocktail of action, adventure, and horror knocked together smoothly with a shot of playful humour. Jujutsu Kaisen is a blend concocted neatly with a tinge of modern astringency as an aftertaste.
Transitioning into some stunning action sequences from the very first episode, we follow Yuji Itadori being thrown into a world of curses infested from human malice and negativity. Introducing a more pragmatic and neo flavour to the domino of shonen, Jujutsu Kaisen drops the veil on the dread of death early on in the series, imbuing a refined taste to the genre. 
Powered with a vibrant cast elevated through glamorous character designs, the narrative flows into a savoury drama each episode. Paired with sensational animation and a resounding music score, the series steps into a territory of its own with an explosion.