Demon Slayer Season 3 premiered with a viewership of more than 15.47 million.
Demon Slayer Season 3 is here, and it looks all set to break some new records with its latest season. The anime's Swordsmith Village Arc has premiered with a staggering viewership of 15.47 million, scoring an individual rating of 12.3% in Japan with Live and 7 Days of DVR Viewing. Demon Slayer was the Second Most Watched TV Show in Japan during the week of its premiere, as more than 9.18 million households tuned in to the hour-long premiere episode.
The premiere of Demon Slayer Season 3 has racked in stellar viewership figures despite the fact that the first episode of the new season and the last two episodes of the Entertainment District Arc were released as a feature, titled 'Demon Slayer: Kimetsu No Yaiba – To The Swordsmith Village,' which went on to gross over $60 million at the Global Box Office. The film grossed over $30 million in Japan and over $15 million in North America.
Buy Demon Slayer Manga Complete Set For Just $109.99.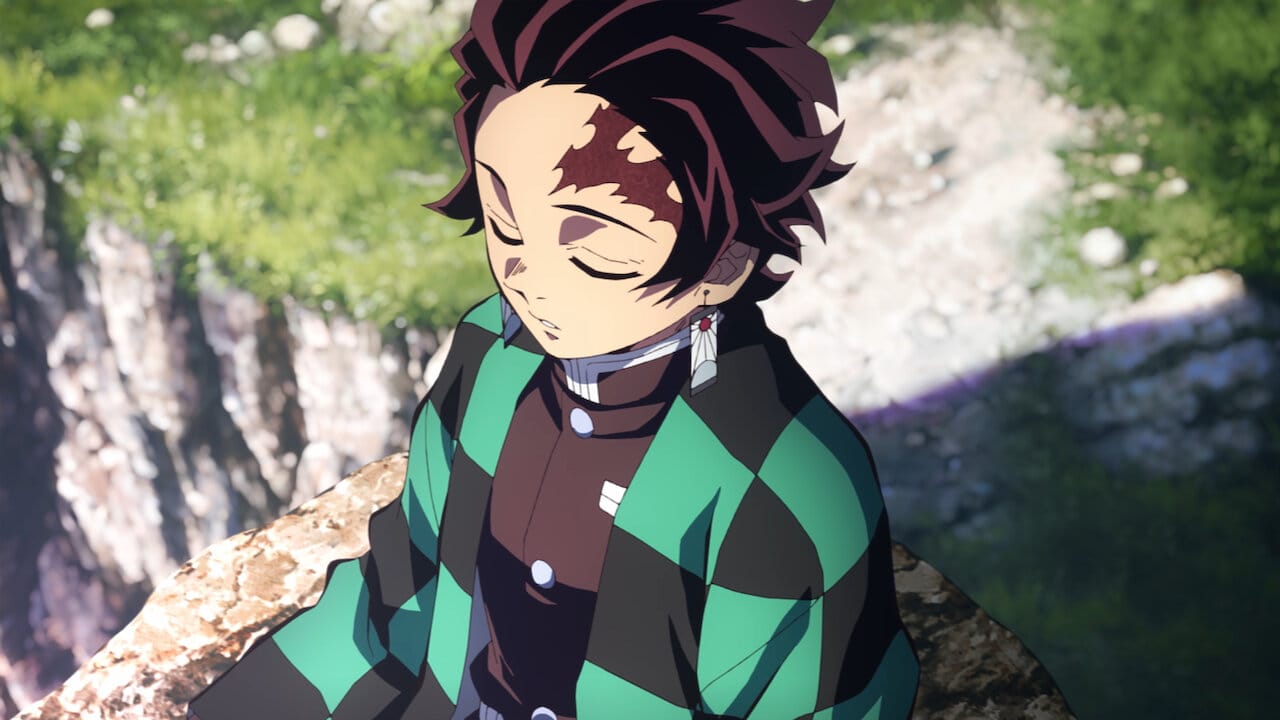 The premiere of Demon Slayer Season 3 scored a live viewership of 6.04 million across 4.1 million households during its late-night broadcasting slot. Only Sazae-san's episode from the same week managed to outdo Demon Slayer's live viewership, with more than 7.04 million people tuning into the long-running family comedy. 
READ MORE: Top 25 Best-Selling Manga of 2023 So Far: Blue Lock Beats Chainsaw Man
It should be noted that, unlike Demon Slayer, Sazae-san is a primetime anime. 
Demon Slayer Season 3: How does the viewership fare to other Shonen Anime?
To put things into comparison for Demon Slayer's live viewership, we have gathered some more live viewership data of other popular shonen from Video Research Ltd. across the last two months. 
The latest episode of One Piece, which aired the same day in the morning, saw a viewership of 2.39 million, with an individual rating of 1.9%.
WRITE FOR US AND GET PAID: WE ARE LOOKING FOR CONTRIBUTORS!
Meanwhile, the very first episode of the brand new Pokemon Series, Pokemon Horizons, premiered last week with a rating of 1.8% and a viewership of 2.3 million in its primetime broadcast. 
Some of the other popular anime, such as My Hero Academia Season 6, saw a live viewership of 2.01 million with an individual rating of 1.6% during its final episode broadcast, while the hour-long broadcast of Attack on Titan Season 4 Part 3 Part 1 scored an individual rating of 1.1% with more than 1.4 million people tuning into the special episode.
WE NEED YOUR HELP! TV Fandom Lounge strives to provide exclusive Anime related content and news pieces every day, but we need your support to keep our site running and provide you with the best possible experience.

You can help us maintain our servers, pay for more contributing writers, and improve user experience by making a small donation. You can donate today and support our community. Thank you.
The Entertainment District Arc of Demon Slayer Season 2 premiered with a Live+7 viewership of 10.683 million in December of 2021. Meanwhile, the final episode of Season 2 saw 25.97 million viewers tuning into the anime last year.
It is also astonishing that the repeat broadcast of the final episode of Entertainment District Arc that aired prior to the premiere of Season 3 that day scored an individual rating of 7.8% and had more than 9.81 million people tuning into the broadcast. There is certainly no stopping the Demon Slayer hype train despite the fact that it's been more than two years since the manga series released its final volume.
READ MORE: Spy x Family Returns with a Record 9.9 Million Viewers, See Full List
Meanwhile, to commemorate the release of its latest film, Detective Conan premiered the previous movie of the franchise, Detective Conan: The Bride of Halloween, on Japanese Television, which scored an individual rating of 9.5% and had more than 11.95 million viewers tuning into the film across 7.13 million households. 
The latest film, Detective Conan: Kurogane no Submarine (Iron Submarine), is currently in theatres domestically and is on track to gross over $100 million and become the Highest-Grossing Film in the Series.
What is Demon Slayer Season 3 about, and where can you watch it?
In Season 3 of Demon Slayer, Tanjiro's journey leads him to the Swordsmith Village, where he reunites with two Hashira, members of the Demon Slayer Corps' highest-ranking swordsmen – Mist Hashira, Muichiro Tokito, and Love Hashira, Mitsuri Kanroji.
The season is expected to have 11 episodes, just like the Entertainment District Arc, and you can stream the anime only on Crunchyroll in North America and the West, BUT YOU CAN ALSO WATCH IT ON NETFLIX!
You can now watch Anime such as Demon Slayer Season 3, Vinland Saga, and Oshi no Ko on Netflix using NordVPN.
JoJo's Bizarre Adventure is exclusively streaming on Netflix, Demon Slayer Season 3 is exclusively streaming on Crunchyroll, while Oshi no Ko is exclusively streaming on HIDIVE. But with NordVPN, you don't need to worry about the hassle of paying for multiple streaming services to watch your anime.

Anime fans can watch Demon Slayer, Oshi no Ko, My Hero Academia, JoJo's Bizarre Adventure, and so much more on just Netflix using NordVPN. You can just simply change your virtual location to Japan on NordVPN, where all these anime are available on Netflix, and enjoy them using your existing Netflix subscription. 

The best part about it is that NordVPN's Yearly Plan starts from only $69.48 (that's only costing you $5.49/month and gives you a whopping 45% discount), and if you are looking to commit even more, their Back to the School sale is giving you a crazy 62% off and three months extra with it, with the Two-Year Plan only costing $107.73. So for just the price of $107.73, you can cut the cost of the cable and multiple streaming services for TWO WHOLE YEARS!
Source: Video Research Ltd.
Follow us on our Instagram for more updates regarding Manga, Anime, and Light Novels.
What did you think of the premiere of Demon Slayer Season 3? Comment below and let us know.