What's the Best Manga of All Time is a rather subjective question. But regardless of that, there are still plenty of manga titles that have been hailed monumental by a vast number of people.
TV Asahi asked 150,000 Japanese citizens the question "What is the Best Manga Ever Published?" last year, and today we are taking a look at their list for the Top 100 Best Manga of All Time according to the responses from the Japanese Audience as it offers a great outlook into the choices and picks from various demographics and generations. It should be noted that one person could vote for multiple mangas in this survey.

One Piece is voted as the Best Manga of All Time in Japan with over 33,600 votes.
One Piece has come out on top of the list with over 33,600 votes, which hardly comes as a surprise knowing how huge of a fan-following this series has not only in Japan but around the whole world. Nobody needs an introduction to the beloved and the Best-Selling Manga Series of All Time worldwide.
The manga by Eiichiro Oda, which started its serialization in 1997, takes you into an adventure of a lifetime with the Straw Hats Pirates. One Piece is a deep dive into a sea of emotions as Oda's masterful writing has everything one can ask for in a Shonen manga; whether if its jaw-dropping twists and stellar character development or be it warm and gentle humour and gut-wrenching cries. One Piece takes you on an evergreen adventure brimming with pure wonder.
Buy Your Favorite Manga at the Cheapest Prices from Amazon. 
Demon Slayer was voted the second Best Manga of All Time in the survey with over 29,100 votes.

By now, many are aware of just how big of a cultural phenomenon the series has been in Japan, with over 150 million copies in circulation and averaging a massive 6.5 million copies per volume in print. The TV Anime has also been one of the biggest anime broadcasts of the century averaging over 10 million households in viewership per week with Live+7 days in DVR. And the movie Demon Slayer: Kimetsu no Yaiba: Mugen Train has grossed over $500 million in the box office as it is the highest-grossing Japanese Movie of All Time and even sold over 1.6 million copies in its home release. There hasn't been a record that Demon Slayer has not broken over the last two years as the series, without even a shadow of a doubt, is an unparalleled cultural phenomenon of recent times in the country.
In the third spot is another manga that turned into a massive cultural phenomenon but rather in the 90s, Slam Dunk, with over 26,700 votes.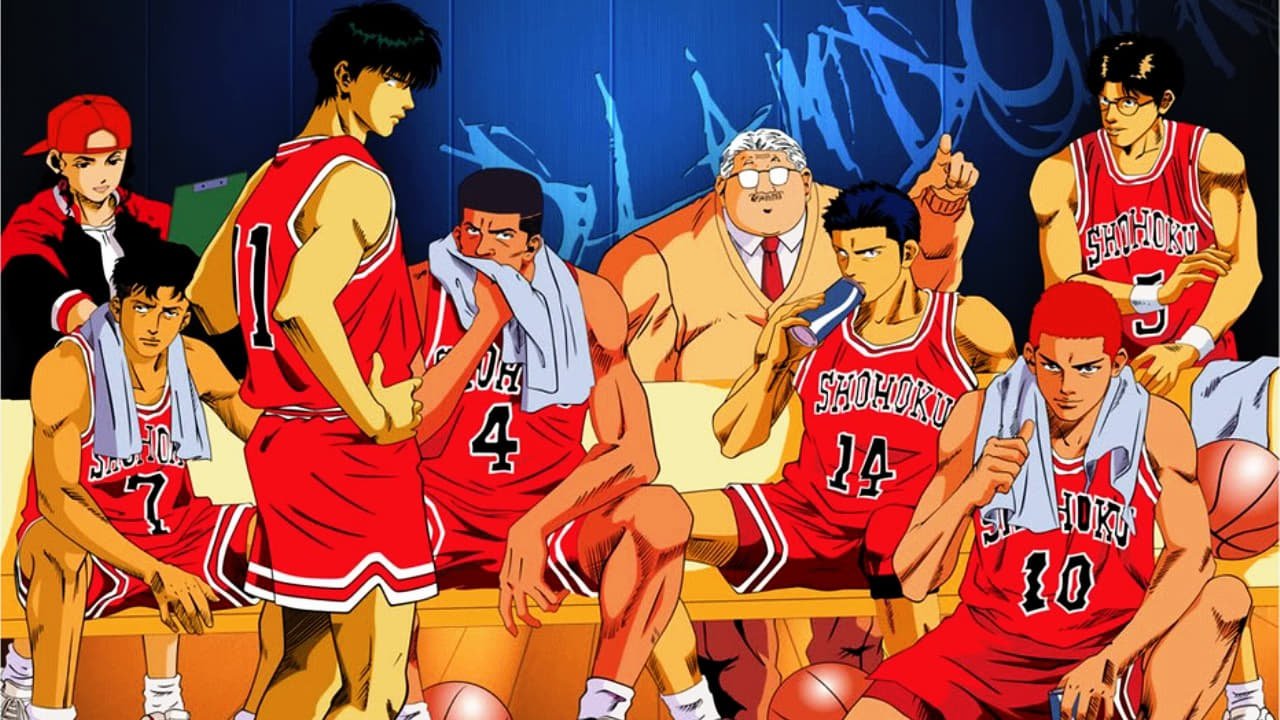 Takehiko Inoue's Slam Dunk is based on the author's real-life experience and desire to share his love and enjoyment for the sport. The manga did just that as it carved a place for Basketball in the country and inspired countless people through the series's characters. There is just so much love when it comes to Slam Dunk, and Inoue is to be credited for pushing the popularity of Basketball to new levels within Japan. 
In 2007, his publisher even inaugurated a scholarship that sends high school basketball players to study in America, and in 2010, Inoue received a commendation from the Japanese Basketball Association for his services to the sport. Needless to say, with the impact Slam Dunk has had, it will forever be one of the most iconic manga series ever.
Meanwhile, Detective Conan is the 4th Best Manga of All Time, according to the survey. 
Conan has been serializing for over two decades, just like One Piece. And although not quite as famous worldwide as One Piece, the series has a multigeneration fan following to date, with both the manga and anime continuing to be Shogakukan's most successful asset ever.
Detective Conan has over 250 million copies in circulation around the world and is one of the longest-running manga series with 100 volumes out. The series got more than 25,400 votes in the survey.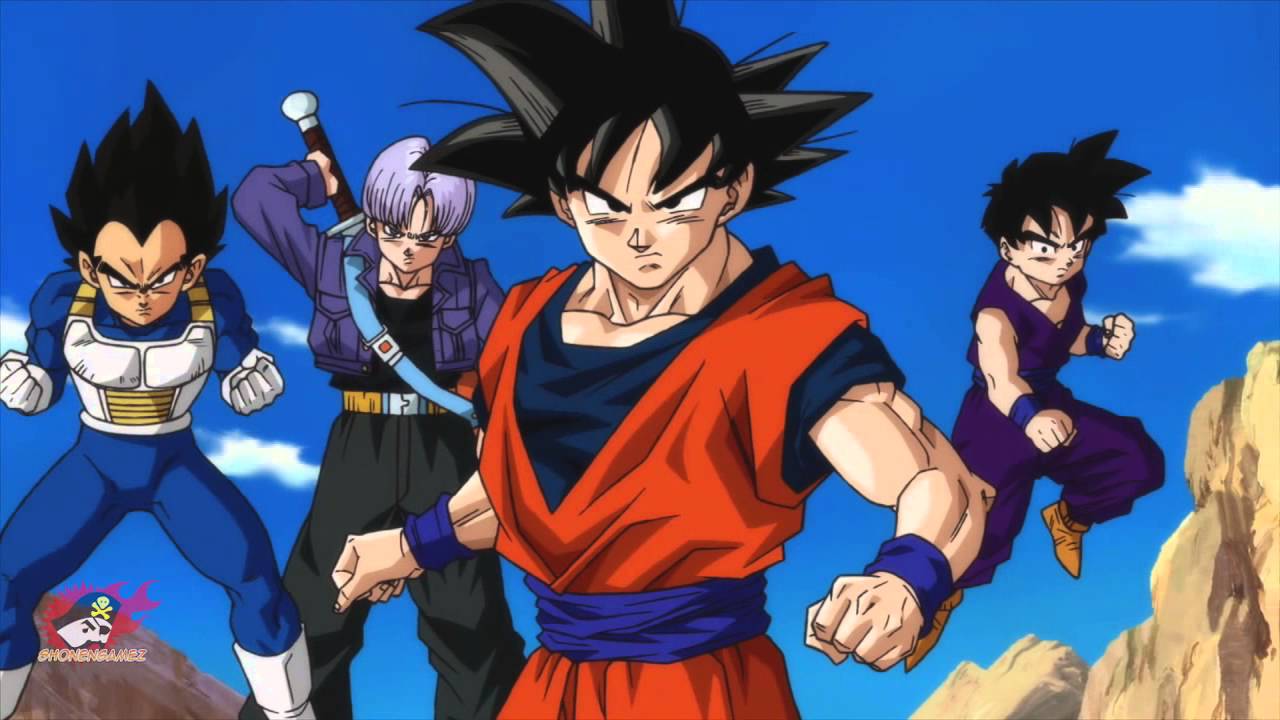 Dragon Ball concludes the Top 5 with over 22,400 votes. Everybody is familiar with this series, which was a pivotal part of the Golden Age Era of Weekly Shonen Jump. Slam Dunk, YuYu Hakusho, and Dragon Ball are some prominent names from the Golden Age, which had such a huge following that Weekly Shonen Jump had more than 6.5 million copies in circulation every week.
The series is also to thank for bringing anime and manga into the western forefront as it became a big part of the life of kids in the 90s and early 2000s who used to catch the broadcast of Dragon Ball Z on Cartoon Network. 
Dragon Ball has been cited as inspiration across various different media and is widely referenced in American popular culture till date. The series continues to be celebrated by people around the world, in television and music, by celebrities and athletes, and even in Macy's Thanksgiving Parades.

The manga series, which is also credited with setting trends for popular shonen manga and anime since the 1980s, has over 260 million copies in circulation globally, averaging 6.19 million copies per volume.
You can see the full list below.
Top 100 Best Manga of All Time in Japan, along with the number of votes they received:
One Piece (33,600)
Demon Slayer (29,100)
Slam Dunk (26,700)
Detective Conan (25,400)
Dragon Ball (22,400)
Attack on Titan (21,900)
Naruto (19,800)
Haikyu!! (18,700)
Fullmetal Alchemist (18,500)
JoJo's Bizarre Adventure (17,100)
Hunter X Hunter (16,200)
Gintama (16,100)
Kingdom (15,200)
World Trigger (11,700)
Doraemon (11,300)
My Hero Academia (10,900)
Yu Yu Hakusho (8,600)
Black Jack (8,200)
Jujutsu Kaisen (8,000)
Natsume's Book of Friends (7,400)
Glass Mask (7,100)
Fist of the North Star (7,000)
Bleach (6,950)
Touch (6,900)
Phoenix (6,700)
Banana Fish (5,800)
The Rose of Versailles (5,600)
Inuyasha (5,300)
Ashita no Joe (5,100)
Dragon Quest: The Adventure of Dai (4,950)
Rurouni Kenshin (4,900)
Maison Ikkoku (4,600)
Zatch Bell! (4,400)
The Poe Clan (4,100)
KochiKame (4,080)
Golgo 13 (4,060)
Sazae-san (4,040)
Star of the Giants (4,020)
Astro Boy (4,000)
Golden Kamuy (3,950)
Tokyo Ghoul (3,900)
Dokaben (3,850)
The Quintessential Quintuplets (3,800)
Aim for the Ace! (3,600)
Dobutsu no Oisha-san (3,450)
The Promised Neverland (3,400)
Hajime no Ippo (3,100)
Ushio and Tora (3,000)
Master Keaton (2,900)
Kaguya-Sama: Love is War (2,850)
Assassination Classroom (2,800)
Kuroko's Basketball (2,750)
Black Butler (2,700)
The Prince of Tennis (2,650)
Haikara-san: Here Comes Miss Modern (2,600)
Candy Candy (2,300)
City Hunter (2,290)
Chainsaw Man (2,260)
Nodame Cantabile (2,230)
Parasyte (2,200)
Urusei Yatsura (2,000)
Card Captor Sakura (1,900)
Kinniku Man (1,850)
Bungo Stray Dogs (1,800)
Fairy Tail (1,790)
Tokimeki Tonight (1,760)
Reborn! (1,730)
Hoshin Engi (1,700)
Cyborg 009 (1,550)
Boys Over Flowers (1,500)
Tetsujin 28-Go (1,300)
H2 (1,250)
Galaxy Express 999 (1,200)
Devilman (1,160)
Magi: The Labyrinth of Magic (1,130)
Oishinbo (1,100)
Abu-san (1,050)
Space Battleship Yamato (1,000)
Basara (990)
Captain (980)
Barbaric Legend (960)
Hikaru no Go (950)
Major (930)
Fire Force (920)
Toilet-Bound Hanako-kun (900)
Karakuri Circus (890)
Fruits Basket (860)
Kaze no Daichi (830)
Yukan Club (800)
Aria (780)
Berserk (760)
Macaroni Spinach (740)
Princess Knight (720)
Rent-A-Girlfriend (700)
D.Gray-Man (690)
Sket Dance (660)
Captain Tsubasa (630)
Tenshi Nanka Ja Nai (600)
March Comes in Like a Lion (580)
Dr. Stone (560).
Source: Animate Times.
What do you think is the Best Manga of All Time? Comment below and let us know.