The Blue Lock Manga has surpassed the Chainsaw Man Manga Series for sales in December, with the former selling over 1.53 million copies during December and topping the Oricon Monthly Charts for the month.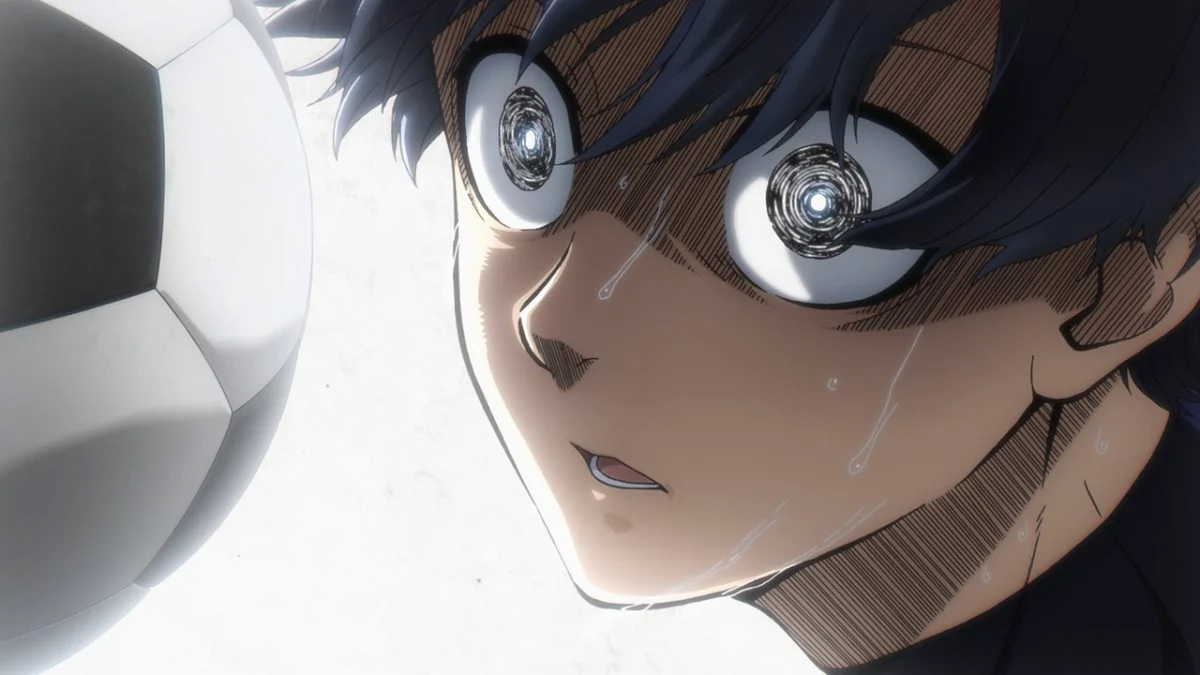 The Blue Lock Manga Series has also left behind Jujutsu Kaisen.
The football manga series not only surpassed Chainsaw Man for the month but also left Jujutsu Kaisen behind in total sales, which had a new volume released last month.
Jujutsu Kaisen Volume 21, which debuted in the first week of December, sold over 1.24 million copies during the month, bringing the series total for the month at 1.31 million copies. Meanwhile, Blue Lock Volume 22, which came out Mid-December, sold over 216,000 copies by December 31st.
While many expected the Chainsaw Man manga to be the next big thing after SPY x FAMILY, and it has been tremendously successful, selling another 1.16 million copies in December. The Blue Lock Manga has been just outperforming Chainsaw Man week after week. And with Blue Lock anime airing for another extra cour, the series is all set to continue its hot form in 2023 as well. 
READ MORE: Chainsaw Man Episode 11 Reaches Record Viewership, See More Weekly Anime Ratings
That Time I Got Reincarnated as a Slime is another one of the notable manga releases of December, with Volume 22 of the series selling over 432,000 copies in its debut month.
Meanwhile, the final volume of Kaguya-sama: Love is War was also released last month and sold over 175,000 copies in just two weeks.
WRITE FOR US AND GET PAID: WE ARE LOOKING FOR CONTRIBUTORS!
Uma Musume Cinderella Grey Volume 9 has sold over 132,000 copies within the same time frame, while the hit comedy series Nichijou returned with Volume 11 of the manga series after eight years and sold 54,000 copies in its debut week.
The new Slam Dunk editions have also continued their great run and sold over 1.064 million copies in December. The manga has gotten a bit of a rejuvenation boost with the release of the movie, The First Slam Dunk, which has now grossed over 7.68 Billion Yen at the Japanese Box Office and is also currently the Fifth Highest Grossing Film of 2022 at the Domestic Box Office.
Meanwhile, One Piece Film Red concluded its theatrical run with over 19 Billion Yen at the home box office and as the Highest Grossing Film of 2022 in Japan. Thanks to the movie's success, the manga series got a huge boost last year. The manga added a solid backlog sales of 494,000 copies in December, with One Piece Volume 104 crossing 1.8 million copies in sales.
Tokyo Revengers sold 340,000 copies in December, with Volume 30 having sold over 728,000 copies as of December 31st. The 31st and final volume of Ken Wakui's Tokyo Revengers manga will be released in Japan on January 31st, 2023, along with six other books related to the franchise.
Some other notable backlog figures include My Hero Academia, which sold over 259,000 copies last month, with the anime adaptation's Season 6, which aired the climax of the Paranormal Liberation War Arc last month, giving the series a solid boost.
Meanwhile, Hunter x Hunter released a new volume after a long while in November 2022 and had yet another great month for the series commercially in December. The manga sold over 159,000 copies during that period.
Haikyuu also continues to pull in impressive figures despite having no new releases for over two years and sold 165,000 copies last month. The anime is set to conclude its run with Two Final Films, the release dates of which are not yet known.
READ MORE: 10 Most Popular Anime of 2022 Globally: One Piece, Naruto and More
The Blue Lock Manga is centred around Japan's desire for World Cup glory, which leads to the Japanese Football Association launching a new rigorous training program to find the national team's next striker. Three hundred high school players are pitted against each other for the position, but only one of them can come out on top.
The series is published in Kodansha's Weekly Shonen Magazine and is written by Muneyuki Kaneshiro and illustrated by Yusuke Nomura.
Have you been reading the Blue Lock Manga? What are your thoughts on the series? Comment down below and let us know.
Source: Oricon.