With its penultimate episode, Chainsaw Man hit a new series record in viewership as more than 5.28 million people among 3.64 million households tuned in to the episode on Japanese television with Live and 7 days of DVR viewership.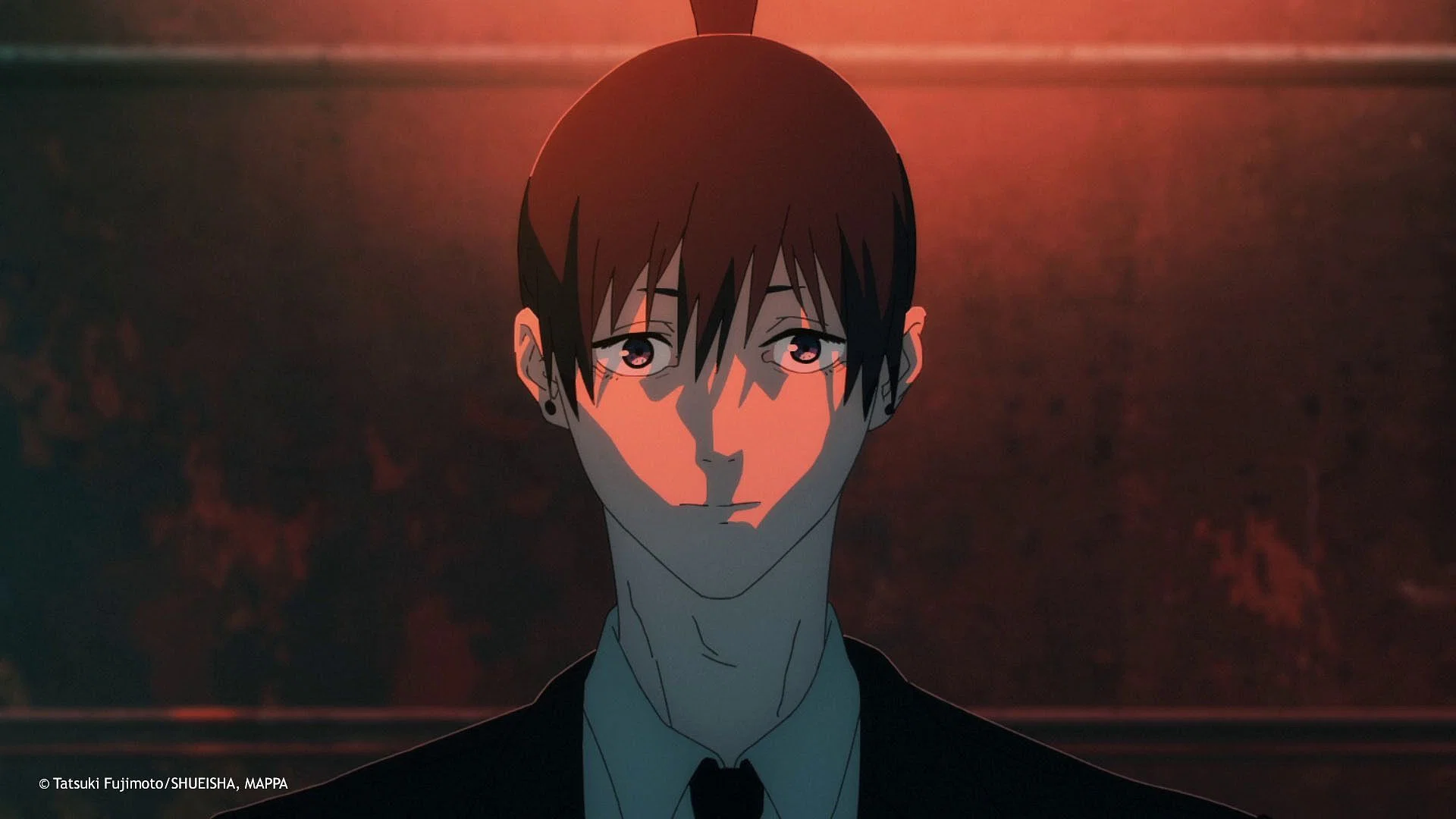 Episode 11 of Chainsaw Man scored an individual rating of 4.2%, a +0.2% increase from its previous episode, which saw a viewership of 5.03 million.
Chainsaw Man is now the Third Most-Watched Late Night Anime of 2022.
Chainsaw Man has been a massive hit and was pulling off huge viewership on Streaming, being the Second Most-Watched TV Show on Streaming in Japan (only behind SPY x FAMILY) for nine consecutive weeks since its premiere, but it was not until the last few weeks of December, where it finally started ranking among the Most-Watched TV Shows in Japan on DVR and traditional television.
The anime is now the Third Most-Watched Late Night Anime of 2022, with the last couple of episodes surpassing the premiere of Attack on Titan Season 4 Part 2, which saw an individual viewership of 4.4 million among 3.1 million households.
SPY x FAMILY Season 1 Finale saw a viewership of 7.42 million.
SPY x FAMILY wrapped up its run with an individual rating of 5.9%. With Live and 7 days of DVR viewing, over 7.42 million viewers among 4.41 million households tuned in to the final episode of Season 1. 
The first episode of Cour 2 (Episode 13) received an all-time high for the series and scored over 9.9 million viewers. But, the second cour overall saw a significant drop as the season progressed. 
SPY x FAMILY has not only been the Most-Watched Anime on TV but has also been the Most-Watched TV Show on Streaming domestically for thirteen consecutive weeks now.
Meanwhile, My Hero Academia wrapped its stellar action-packed first cour with an individual viewership rating of 2.4% and 3.02 million viewers. 
After many fans were left disappointed with Season 5, the latest season has been the best My Hero Academia has been in a long while. This has also been reflected in the viewership of Season 6 on Japanese television, with the anime consistently racking up more than 3 million viewers live every week.
WRITE FOR US AND GET PAID: WE ARE LOOKING FOR CONTRIBUTORS!
The last episode of One Piece in 2022 scored a viewership of 2.39 million with an individual rating of 1.9% on Live TV while Welcome to Demon School! Iruma-kun Episode 13 saw an individual rating of 0.7%, with over 880,000 viewers tuning into the episode. 
Bleach Thousand Year Blood War ended its first cour with a rating of 0.4% and a viewership of over 503,000 for its final episode. Bleach has returned after a decade, and the latest season has been met with rave reviews by both critics and fans alike. The anime has also been ranking among the Top 20 Most Watched TV Shows on Streaming in the country every week since its premiere.
Bleach Thousand Year Blood War is scheduled to return with its Second Cour in July 2023.
READ MORE: Demon Slayer Season 2 Viewership surpasses Winter Olympics
Chainsaw Man is based on the beloved award-winning manga of the same name serialized in Shueisha's Weekly Shōnen Jump manga magazine. The series is written and illustrated by Tatsuki Fujimoto, who is also the creator of acclaimed hits such as Fire Punch, Look Back and Goodbye, Eri. 
Part 2 is currently being serialized on the Jump+ app in Japan, and Volume 13 has just been released in tankobon format locally.
The series follows Denji, a teenage boy living with a Chainsaw Devil named Pochita. Due to the debt his father left behind, Denji has been living a rock-bottom life while repaying his debt by harvesting devil corpses with Pochita. 
One day, Denji is backstabbed and killed. As his consciousness fades away, he makes a contract with Pochita and gets revived as "Chainsaw Man," a man with a devil's heart.
READ MORE: Most Popular Anime in Every Country: Chainsaw Man, My Hero Academia and More
You can now binge all of Chainsaw Man Season 1 on Crunchyroll.
Source: Video Research Ltd. Timeshift, Video Research Ltd. Live Ratings.