The year 2021 was one of the most significant and stacked years for anime ever. In many ways, last year could be considered contemporary to the insanity that was 2019, which had titles like Demon Slayer, Mob Psycho 100 Season 2, Kaguya-sama: Love is War and Vinland Saga.
Last year featured plenty of high-profile sequels and saw so many heavily anticipated new anime adaptations airing every season. 
Winter 2021 saw the likes of Attack on Titan: The Final Season, Dr. Stone Season 2, That Time I Got Reincarnated as a Slime Season 2, Jujutsu Kaisen and the second season of Yuru Camp, to name just a few of them airing their new episodes within the same week.
And there were some genuinely spectacular new titles throughout the year, such as WIT Studio's Vivy: Fluorite Eye's Song, 86–Eighty-Six, Odd Taxi, and Mushoku Tensei. 
Two of the most notable Romance titles amongst the manga community, Komi Can't Communicate and Horimiya, also got their much-awaited Anime Adaptations last year. And there were some really brilliant theatrical outings, such as Josee, the Tiger and the Fish (Bones), and Belle (Studio Chizu).
We asked our readers to vote for their favourite anime of last year in our annual poll for the Best Anime of 2021 last week. With the polls coming to a close on March 1, we are taking a look at some of the current leaders based on more than 8,500 votes.
Vote below for TV Fandom Lounge's Poll for the Best Anime of 2021:
[yop_poll id="9″]
Attack on Titan is currently at the first spot with over 2500 votes, which doesn't really come as a surprise knowing the colossal hype that has surrounded the series ever since the premiere of Season 4 of the anime.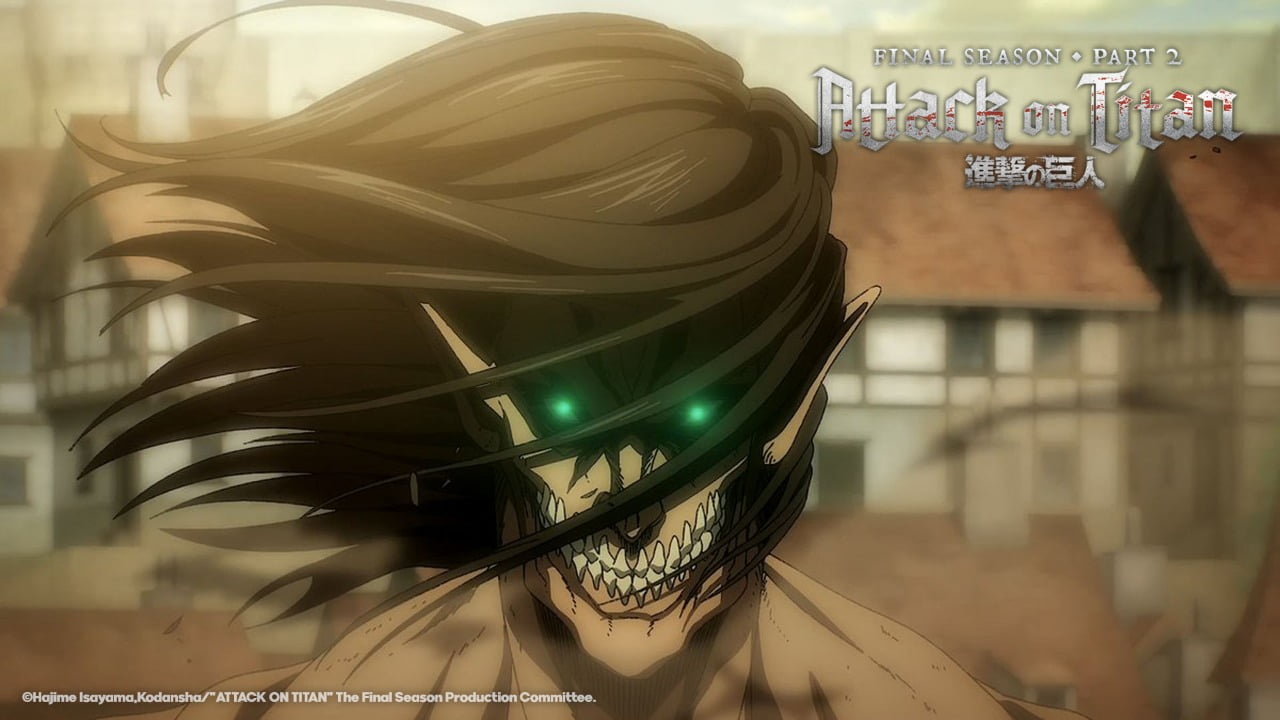 Notching up the stakes by tenfolds in the final season, the story depicts a haunting portrayal of racism, humanity, and the cycle of violence. With stakes higher than ever, confrontations that are bone-chilling and Isayama's genius storytelling displaying an intricately woven concept where each plot point acts as a node knitting the story together. The anime is nothing less than a masterpiece and it hardly is a surprise why the series is the Best Anime of 2021 among our readers.
Demon Slayer: Kimetsu no Yaiba: Mugen Train came out in 2020 in Japan. But for the rest of the world, the movie was released last year and even had a 7-episodes long TV adaptation for the film, which even consisted of an hour-long anime original episode centred around the beloved Flame Hashira, Rengoku. 
Ufotable delivered some of last year's best animation and action sequences in Mugen Train, which was stacked with powerful and moving emotional moments, probably delivering the anime's best storyline so far. And as expected, Demon Slayer: Mugen Train Arc is currently Second on our poll with over 1700 votes.
One Piece aired its milestone 1000th episode last year, and the anime adaptation for Wano has been consistently on fire, with Toei Animation delivering some movie-quality episodes despite the constraints of One Piece being a weekly anime. 
Even after all these years, One Piece fans are as loyal as ever to this phenomenon by Oda, and the anime also continues to attract new fans. The pirate saga is currently Third on our poll for the Best Anime of 2021 with over 1000 votes. 
Meanwhile, Jujutsu Kaisen has taken the domestic media market by storm. The series, which has over 60 million copies in circulation in Japan and has sold over a cumulative total of 100,000 BD/DVDs, has also been a massive hit throughout the world as it was the Most Popular TV Show on Twitter for 2021.
A crisp cocktail of action, adventure, and horror knocked together smoothly with a shot of playful humour. Paired with sensational animation and a resounding music score, Jujutsu Kaisen is a blend concocted neatly. And according to our readers, with over 700 votes, the anime is currently the 4th Favourite Anime of 2021.
Tokyo Revengers also shot to popularity, much like Jujutsu Kaisen, with the manga series selling over 20 million copies last year. And the anime also dominated the talks amongst the community in Japan and overseas for a couple of months. The shonen anime completes our Top 5 as it has racked up over 600 votes as of now.
That Time I Got Reincarnated as a Slime is the Most Popular Isekai Anime on our poll with over 300 votes and is in 9th spot for Best Anime of the Year. 
The Slime isekai returned for a second outing after three years last winter and didn't disappoint as it delivered a darker and mature season for the fans of the series and even won Best Fantasy Anime Series at the Crunchyroll Anime Awards of 2022 will return with a sequel movie that is slated to premiere next fall.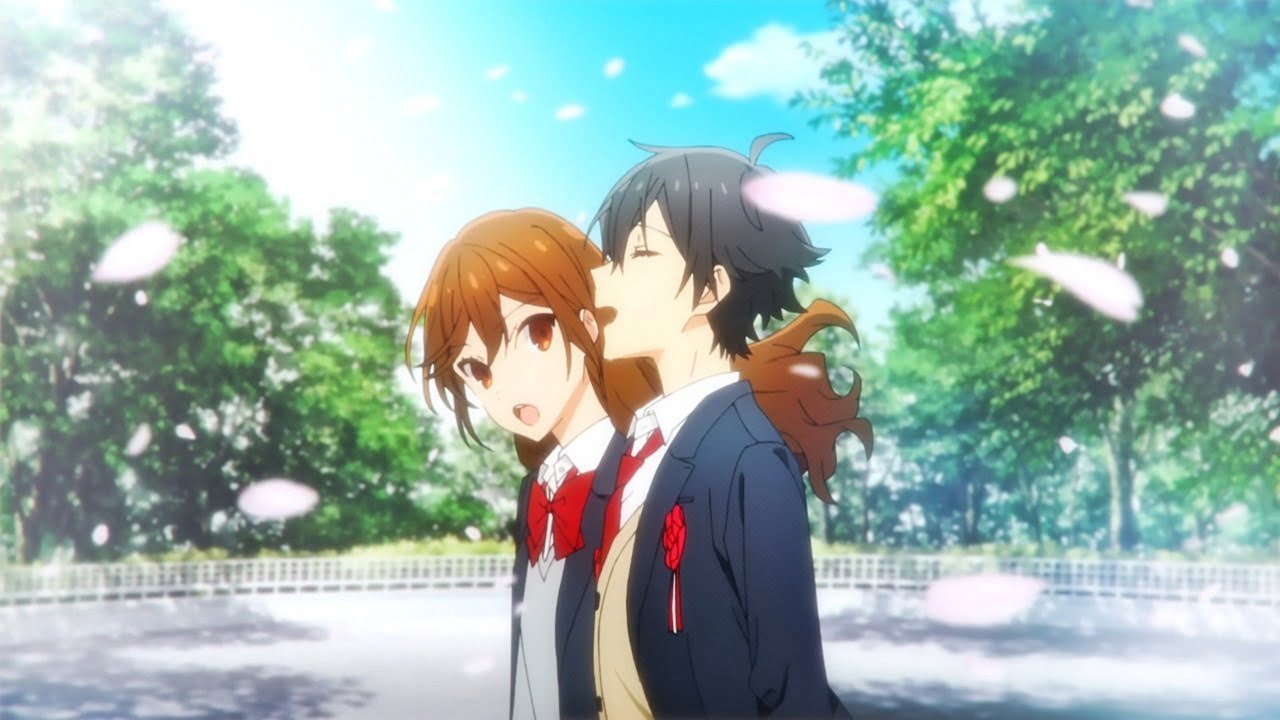 Horimiya is the Best Romance Anime of 2021 according to our readers as it has over 250 votes right now and is currently the only Romance Anime in the Top 10 of Our Polls. 
Meanwhile, Fruits Basket: The Final, which was one of the most critically acclaimed anime of last year and is even amongst the Top 10 Highest-Rated Anime of All Time in MyAnimeList is currently 15th on our list with over 125 votes. 
What are some of your favourite anime from this list of the Top 10 Most Popular Anime of January 2022 in Japan? What are your favourite anime from the Winter 2022 Anime Season? Comment below and let us know.