The name "One Piece" needs no introduction. Many of us have grown up with the series, while so many have gotten into the anime quite recently. Regardless, the series is a timeless story and is one of the most glorious pieces of media you'll ever consume. And now, so many more people are getting into the series because of Netflix's One Piece Live-Action Adaptation, which has quickly become one of the biggest hits for the streaming service in 2023.
Netflix's One Piece Live Action crosses over 475 Million Hours in viewing time.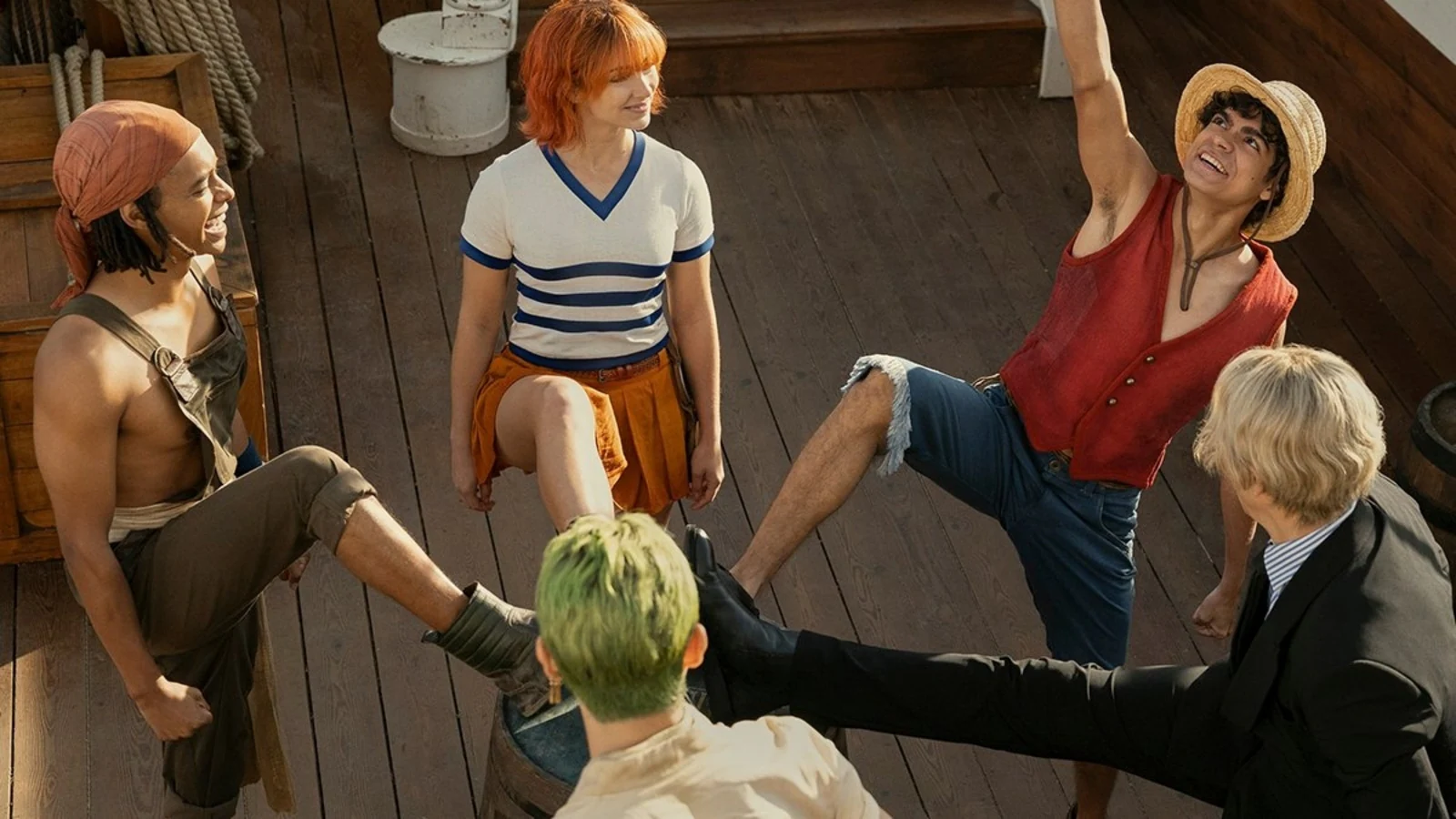 Netflix's One Piece has gone on to become the first proper globally recognized and well-received live-action adaptation of an anime in a long while. And the series has now crossed over 475 Million Hours in viewing time (equivalent to 63.6 Million Viewers who have seen the entirety of Season 1, according to Netflix) on the streaming platform within just two months. These figures are impressive and imposing as the series has continued to be among the Top 10 Most Popular TV Shows around the Globe on Netflix, even after ten weeks of its release.
WRITE FOR US AND GET PAID: WE ARE LOOKING FOR CONTRIBUTORS!
The massive success of the series comes as welcome news to the streaming giants as Season 1 of Netflix's One Piece reportedly boasted a budget of $18 million per episode, making it one of the most expensive shows ever made. To put into context how much that is compared to other massive shows, One Piece has a bigger per-episode budget than The Sandman, See, Game of Thrones, and The Mandalorian, all of which cost around $15 million per episode. 
Netflix's One Piece Live Action surpasses Sex Education.
The live-action adaptation of Eiichiro Oda's manga scored an early renewal following its release as it logged in more than 18.5 million views (140 million hours viewed) in its first week, followed by 19.3 million views (145 million hours viewed) the following week. Fast forward to a couple of months later, the series, as of the latest data, logged in 1.4 million views (10.9 million hours) in the third week of October, its eighth week of streaming.
The One Piece live-action has even outdone Netflix's super hit series Sex Education, whose final season has been viewed over 312 million hours (equivalent to 38.3 million viewers) during its first five weeks of release, whereas One Piece was viewed over 430 million hours within the same time period despite having a lesser total run time.
The Beckham documentary has also been a huge hit for Netflix, with the series crossing 30 million views and 145 million hours of viewing time during the first three weeks of its release. Meanwhile, Big Mouth Season 7 premiered with 1.6 million viewers and a viewing time of just over 7.4 million hours.
With Oda's genius storytelling and masterful consistency, One Piece has actually gotten better and better and more popular the more time has gone by.
After over two decades of the anime and manga both, so many of us still wait to read or watch One Piece every single week. One Piece remains one of the most established and beloved anime series ever. 
READ MORE: Jujutsu Kaisen Season 2 Hits Series High in Viewership
Many new popular titles have come and gone during this time, but nothing can quite create the same magic as a long-running series as consistent as One Piece. This is a series that takes you on an evergreen adventure brimming with pure wonder, and the story of the Straw Hat Pirates is one that will go down as a timeless classic in the history books. And now we have this story we love so much in live-action form, and we just can't wait to see the direction it goes into and the new realms this move will take the franchise into.
READ MORE: Frieren: Beyond Journey's End Premieres with Record Viewership
Source: Netflix.
What did you think of Netflix's One Piece Live-Action? Comment below and let us know.