The Boys Season 3 remains as phenomenal and action-packed as ever, while Superman and Lois continues to impress everyone with its stellar cast of characters and emotionally jarring storylines. Check out our readers' picks for the Best Superhero TV Show of 2022.
Every single streaming service is trying its luck on a comic book based television series as of late. While we have been blessed with some truly spectacular superhero shows such as The Boys, Invincible and Superman and Lois, there certainly also seems to be a budding fatigue over it.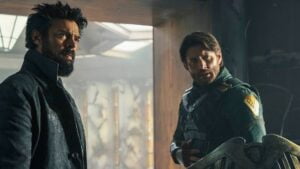 Amidst all of that, The Boys offers something truly refreshing. It's a superhero show with a fascinating and realistic switch of perspective. It is more bloodier and action-packed than your average MCU TV show but is also emotionally resonant and a phenomenal satire mirroring the reality of our world. 
The Boys Season 3 was some of the most remarkable television of 2022.
The Boys Season 3 has managed to hit all the right notes and is better than it ever was. It manages to find the perfect balance between grotesque violence and dark humor with meaningful character development and acknowledgements. Antony Starr is the star of the show but the addition of Jensen Ackles and his Soldier Boy brought the show into uncharted territories.
The Boys Season 3 is currently leading our poll for the Best Superhero TV Show of 2022, and rightfully so, as its nuanced take on the superhero genre, not only makes it the best among its genre but also one of the defining TV Shows of the year.
The third season of the the beloved superhero show is hailed by many as the best one so far from the streamers and also currently has a score of 97% on Rotten Tomatoes.
Superman and Lois is some of DC's best work in recent memory.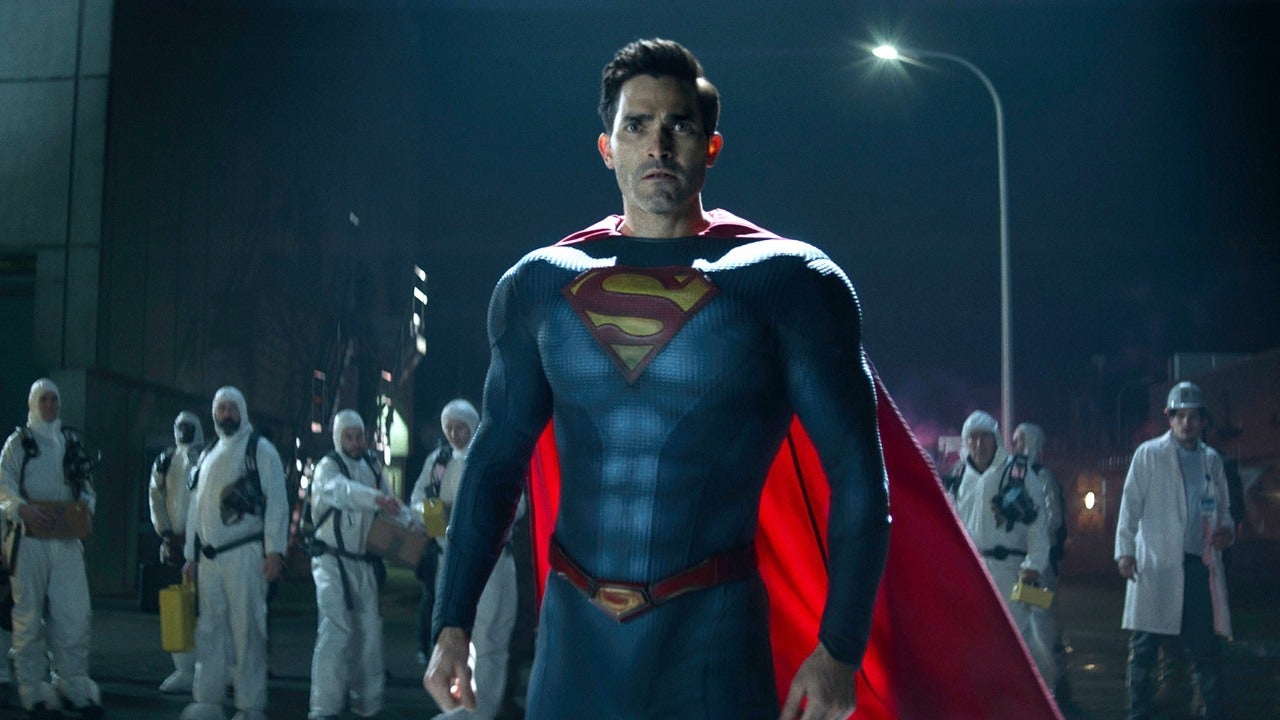 Superman and Lois surprised everyone last year. It was undoubtedly one of the most emotionally resonant comic book adaptations of late and was some of DC's finest work in recent memory, and it came from The CW of all places.
Superman and Lois Season 2 remains just as good and continues to win all of our hearts with its brilliant writing that resonates with the fans and outstanding performances from the ensemble. This might be the definitive portrayal of the Man of Steel since Christopher Reeve's Superman film series. Both Tyler Hoechlin and Elizabeth Tulloch shine in their respective roles and are the perfect version of Clark and Lois.
What it may lack in visual effects occasionally with its budget constraints, it more than makes up for it in every other aspect of the series. There's so much care and love in Superman and Lois. The series is currently second on our poll for the Best Superhero TV Show of 2022.
The rest of The CW's Arrowverse also made shockwaves this year, but that had more to do with The CW cancelling half of their lineup, including the ever quirky and hilarious Legends of Tomorrow alongside Batwoman and Naomi.
The Flash is now the only Arrowverse show on air that is set on Earth-Prime. The series has made decent amends with a much improved Season 8 after a disappointing and shockingly bad Season 7.
HBO Max has not experimented much with DC this year, but Peacemaker was wildly praised for its bold vulgarity and sheer insanity. The series starring John Cena also had a right dosage of heart and is currently in the 3rd place on the list. Meanwhile, Young Justice Season 4 continues to be consistent and enjoys a loyal following.
On the other side, while Marvel wowed everyone with the wonderfully weird and bold, WandaVision. Their formulaic approach has quickly become bland and boring with time. Every time a new Marvel TV Show is announced, we get excited, and then the trailer comes out and we even get hyped up thinking it's gonna be great. But the end product has more often so than not been subpar or just decent, especially with them trying to cram up anything and everything in just six episodes. Most of the MCU shows have suffered from a lack of a clear antagonist and rushed development surrounding them.
Despite that, there has been plenty to enjoy in Marvel's small screen outings. Both Moon Knight and Ms. Marvel are very contrasting to one another but have been praised for bringing a couple of new and enjoyable things alongside some delightful performances from Oscar Issac and Iman Vellani. Both of these shows are respectively fourth and fifth on our poll right now.
We are very excited to see which show prevails as our Readers' Choice for Best Superhero TV Show of 2022. Will it be the current leader, The Boys Season 3, or will it be Superman and Lois Season 2 or maybe even Ms. Marvel. Vote for your choice for the Best Superhero TV show of the year below.
Vote for Best Superhero TV Show of 2022 Below.
[yop_poll id="7″]