Anime is now more popular than ever, and the medium has slowly been becoming quite mainstream. Apart from the exciting and nuanced storytelling that many anime offer, something that catches the eye of everyone while watching an anime is its dazzling and sexy cast of characters. The medium of anime is full of cute and kawaii anime girls, and so many of us anime fans at one point have wondered who is the cutest and most beautiful anime girl of all time.
A popular Japanese website, Ranking.net, surveyed thousands of people to find out who is the cutest and most kawaii anime girl of all time. And over 100,000 votes were cast in that poll.
Today, we are taking a look at the list of their Top 50 Cute Anime Girls of All Time. Let's get started.
Top Cute Anime Girls of All Time: Re: Zero's Rem takes the first spot.
1. Rem: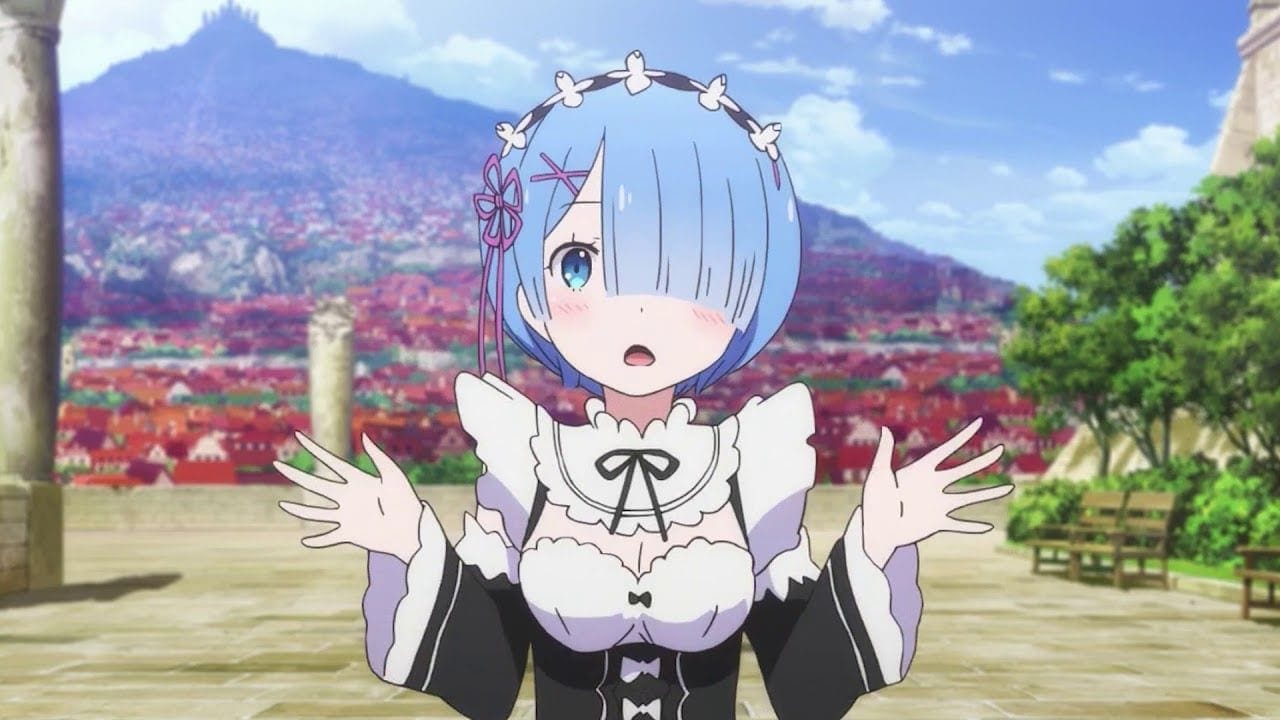 Rem is undoubtedly one of the most beloved anime girls of all time. She took over the mainstream anime landscape in Japan with the premiere of the Re: Zero anime back in 2016 and has become one of the most popular anime girls of all time, selling merchandise worth hundreds of thousands of dollars.
With how popular she is, it is very little surprise that this sweet and badass supporting love interest from Re: Zero has been voted by the Japanese anime fans as the top cute anime girl of all time.
2. Miku Nakano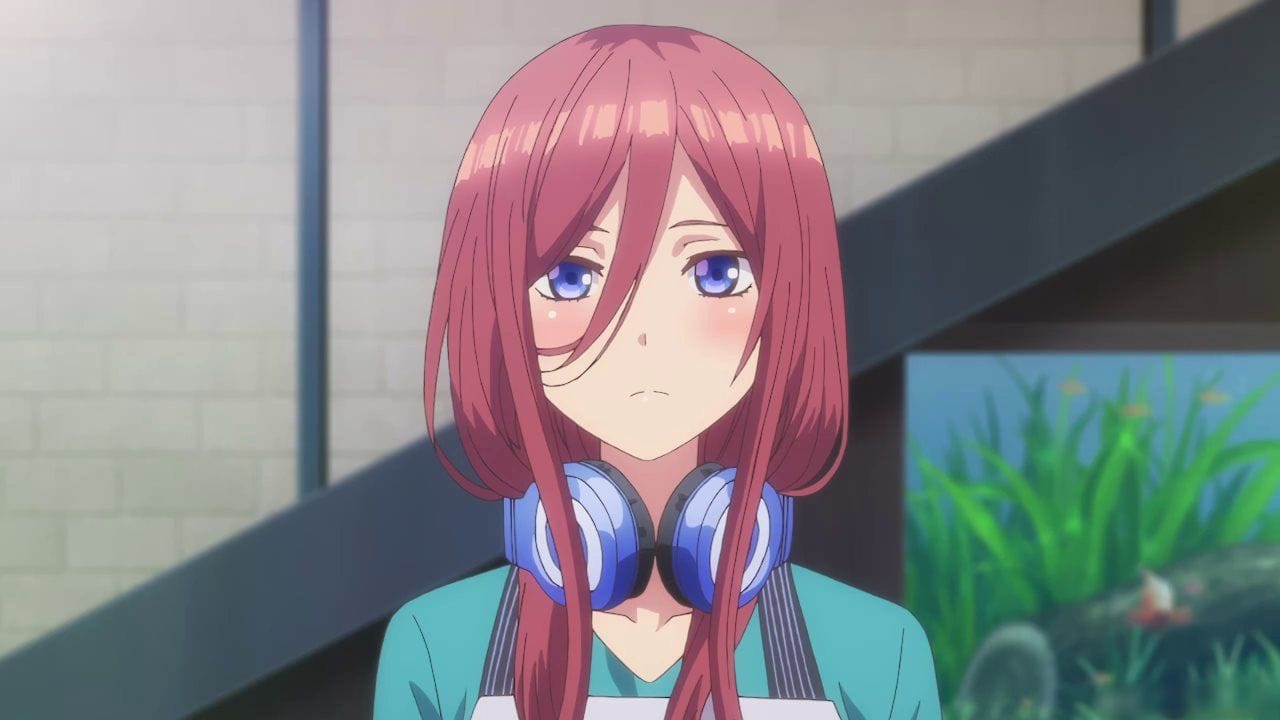 The shy and reserved anime girl from The Quintessential Quintuplets has been winning hearts with her cute and lovey-dovey personality since the anime first premiered back in 2019. While all the Quintuplets are really popular among the anime community, Miku stands out as the favourite.
Her nerdiness is utterly relatable, and her will and resilience is inspiring. Ito Miku's voice gives her an even extra layer of cuteness, and with how wholesomely sweet and relatable she is, you can't help but just root for her. It really is a no-brainer that she is this beloved among the anime community.
3. Nino Nakano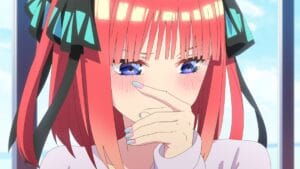 The outspoken tsundere is not only one of the cutest anime girls of all time but is also one of the hottest and sexiest anime girls in recent memory. She is the polar opposite of her sister, Miku, but her personality is equally loveable.
Top Cute Anime Girls of All Time: The Quintessential Quintuplets dominates the list.
4. Itsuki Nakano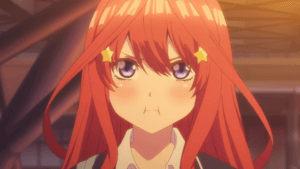 This list is completely dominated by the Quintuplets as everybody's beloved "Eatsuki" takes the next spot on the list.
5. Takagi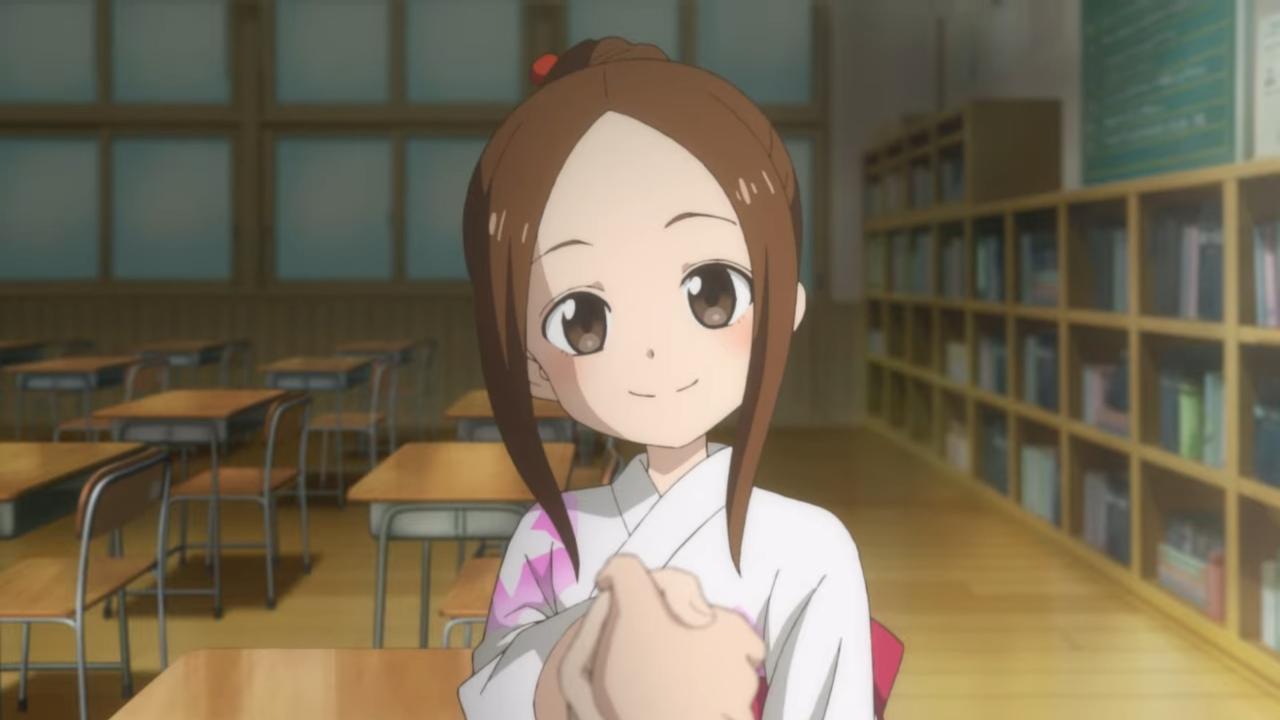 The cute Takagi-san from Teasing Master Takagi-san takes the fifth place on the list.
6. Ichika Nakano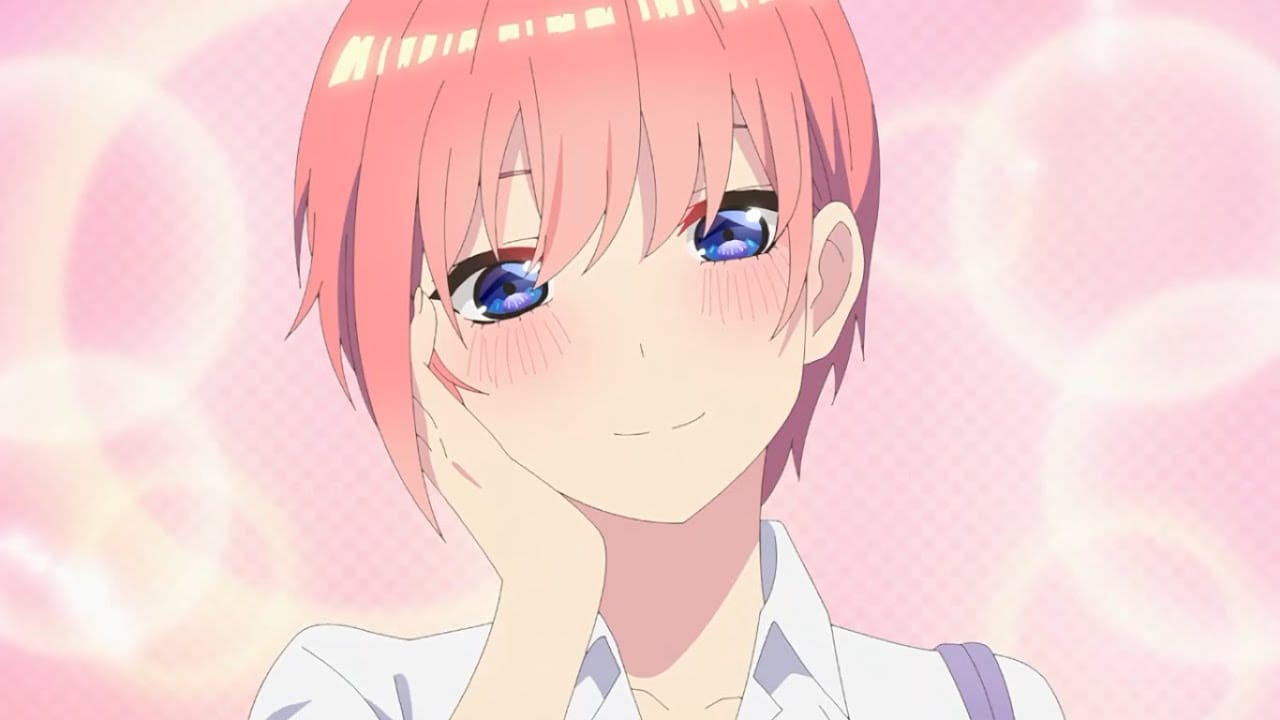 While many disliked Ichika for her actions in Season 2 of The Quintessential Quintuplets, you just can't deny that she is one of the most cute anime girls you'll ever lay your eyes on. Plus, Kana Hanazawa's voice is always a delight to listen to.
7. Yotsuba Nakano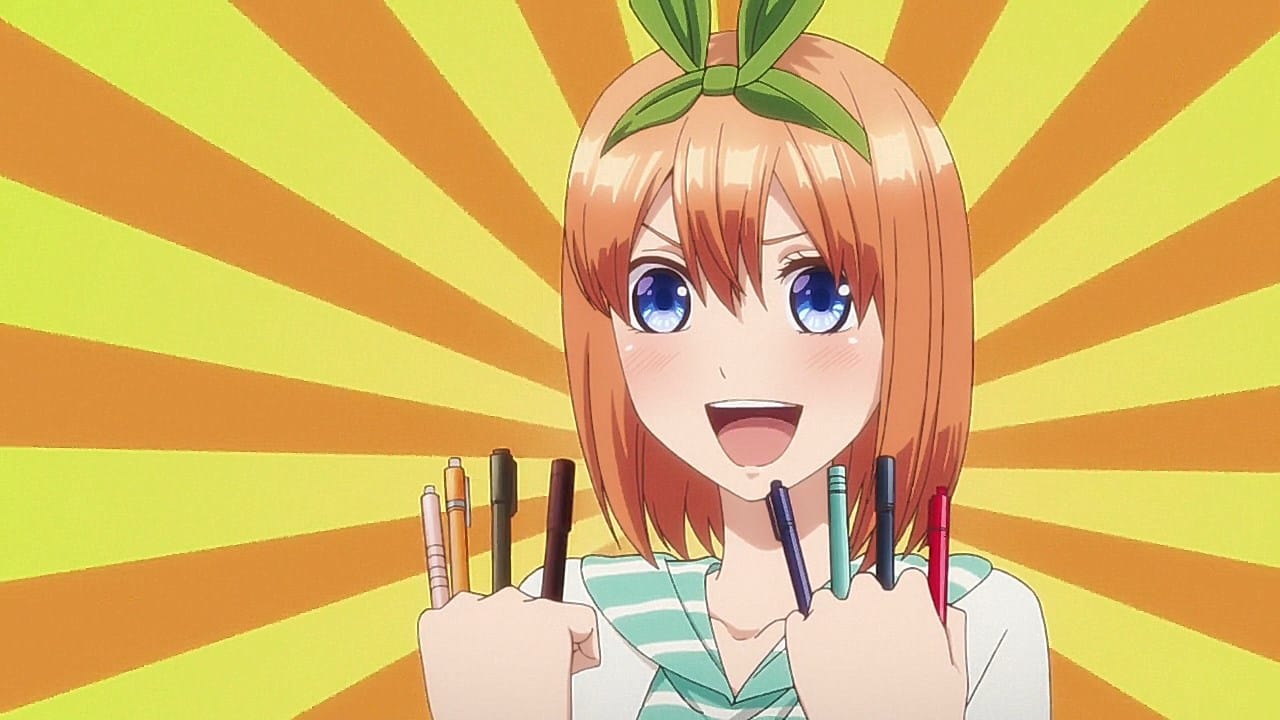 Yotsuba is the last of Quintuplets to make the list. Her bright and bubbly personality is utterly cute and always a delight to watch. And her optimism and cute dumbfoundedness have made her the favourite of many fans of this popular rom-com.
8. Emilia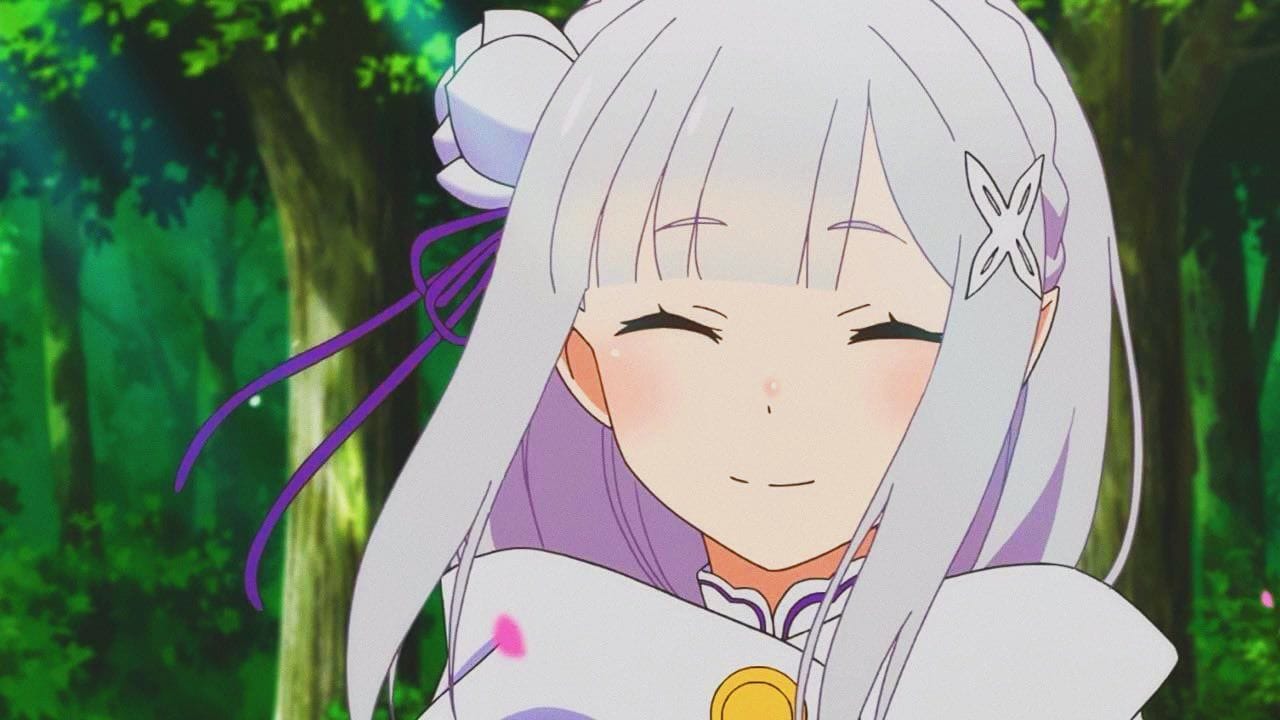 Another entry from Re: Zero comes with Emilia taking the eighth spot on the list.
Emilia is the main love interest of Subaru in Re: Zero. While many prefer Rem as the one Subaru should end up with, and we will leave that decision to you, you just can't deny that Emilia is one of the cutest anime girls ever.
9. Megumin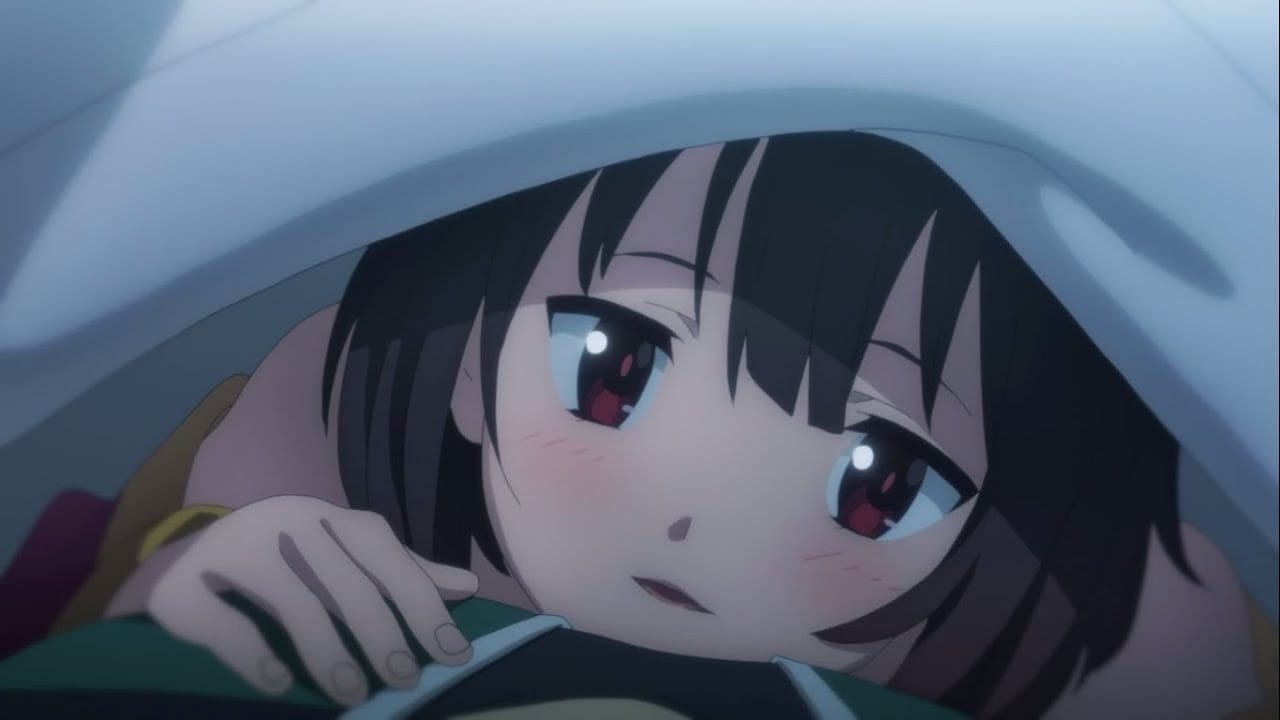 The cute anime girl from KonoSuba: God's Blessing on This Wonderful World!, Megumin takes the penultimate spot on the Top 10.
10. Kaguya Shinomiya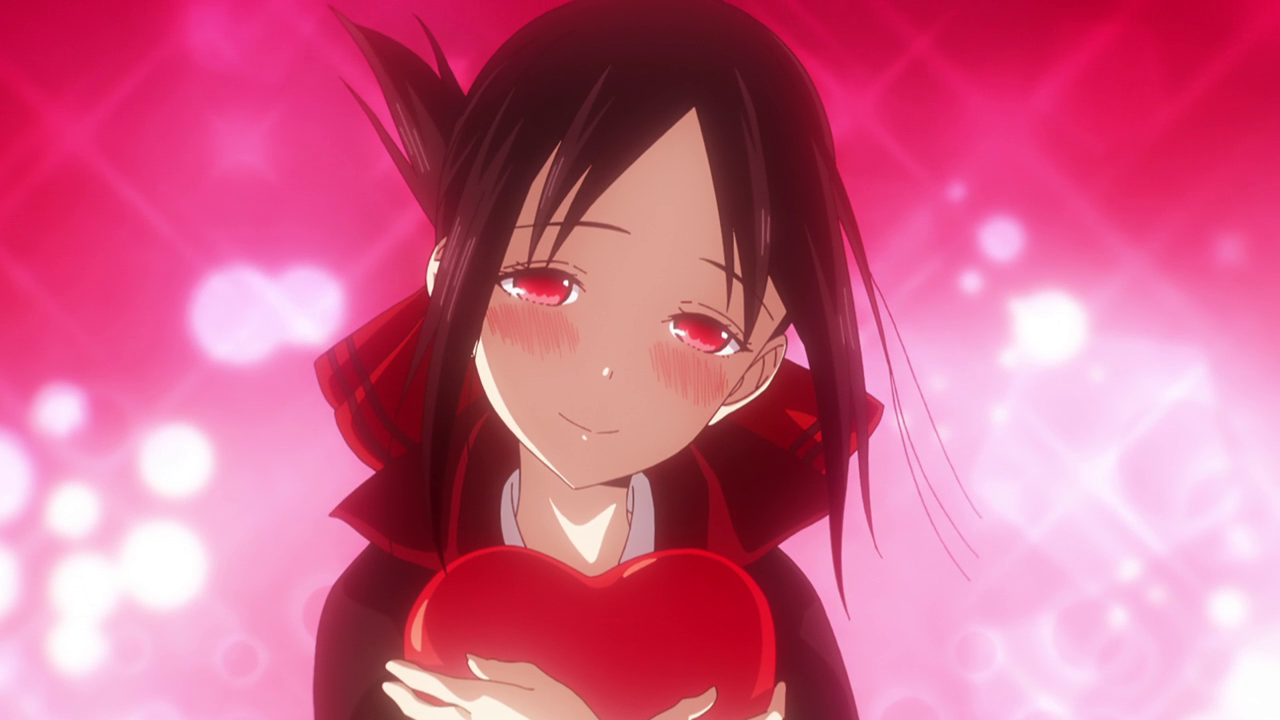 Kaguya has gone from cunning to doki-doki over the course of three seasons, and we are absolutely loving it.
While we first saw Kaguya as this cold and ruthless girl. We really get to see her sweeter and much kinder side throughout the series, especially when it comes to Shirogane. Season 3 took the whole cuteness of her and Shirogane's love and confession angst to the next level, and as a result, we were treated with some of the most heart-tugging rom-com in anime history.
Throughout the years, Kaguya has certainly won our hearts many times and has made a permanent stay there.
11. Megumi Kato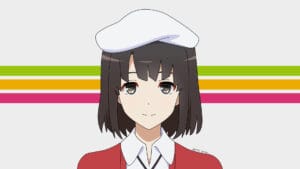 Megumi Kato from Saekano: How to Raise a Boring Girlfriend takes the next spot on the list.
12. Mikoto Misaka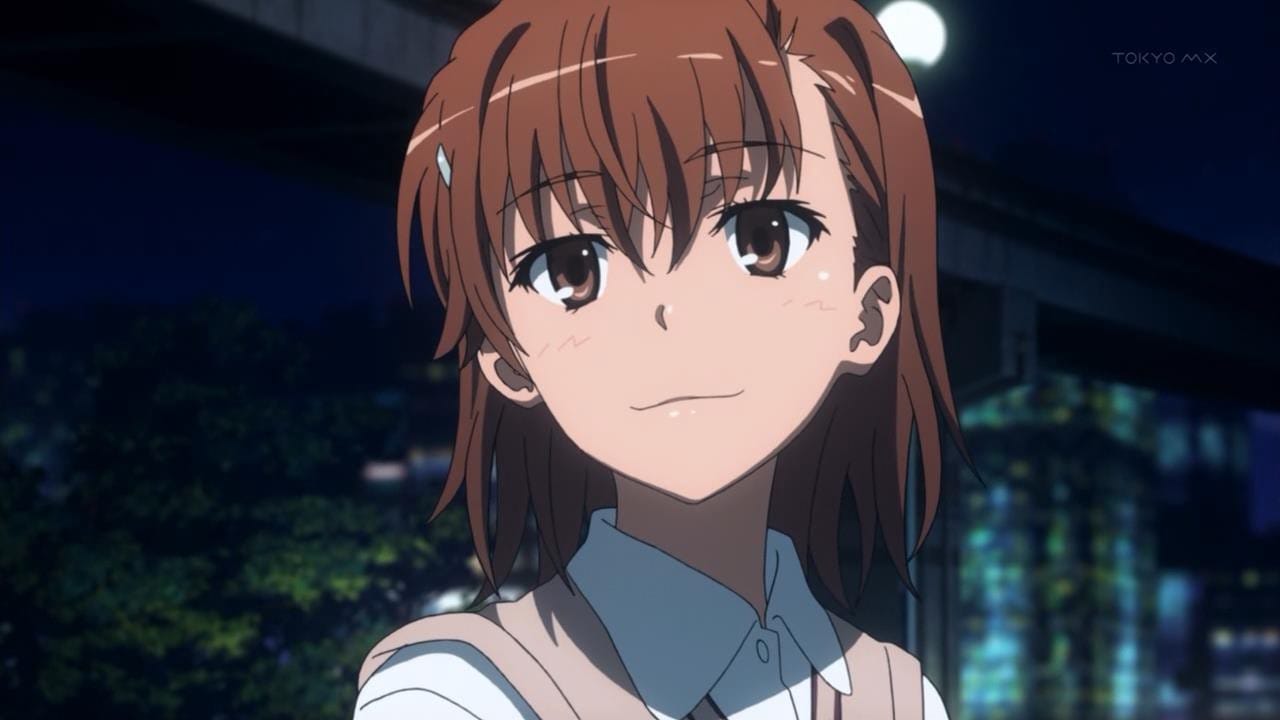 The cute Mikoto Mikasa from A Certain Magical Index, who later got her own spinoff, A Certain Scientific Railgun, takes the 12th spot on the list.
13. Violet Evergarden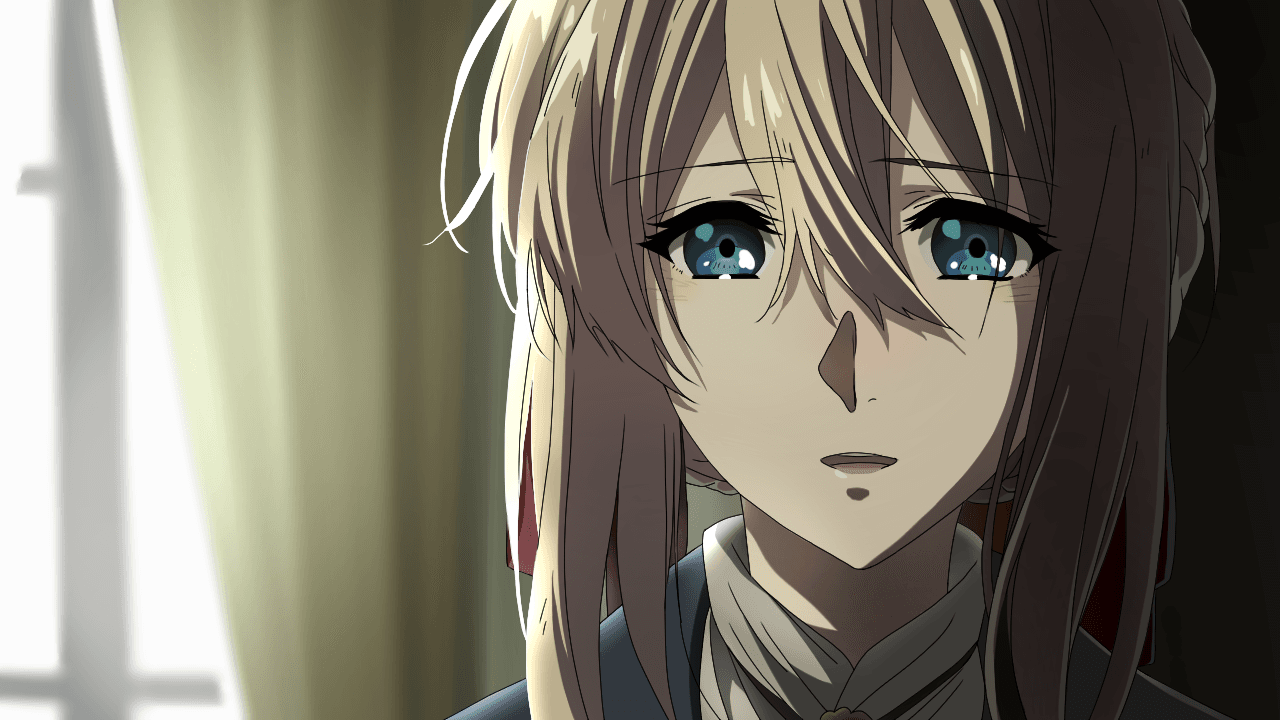 Violet from Violet Evergarden is one of the most ethereal-looking anime girls of all time. And there are very few who will dare argue that, with Kyoto Animation nailing the slightest of expression or hair strand to all its glory.
14. Sakura Kinomoto
Sakura Kinomoto from Cardcaptor Sakura is the original kawaii anime girl from the 90s and remains the childhood crush of many anime fans.
15. Elaina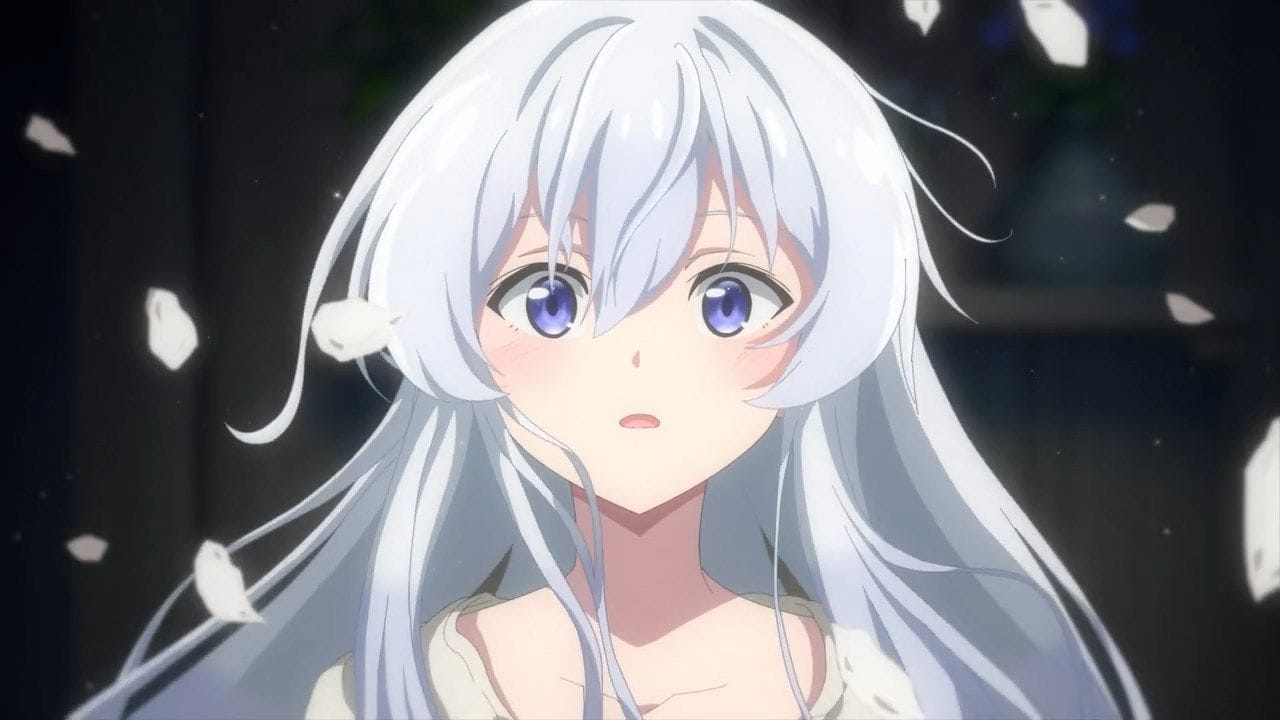 Elaina from Wandering Witch: The Journey of Elaina had anime fans feeling all kinds of wholesome in the fall of 2020, and is one of the best anime girls of recent times.
Also, Kaede Hondo's adorable voice as Elaina is an absolute delight to listen to.
Top Cute Anime Girls of All Time: The kawaii anime girls from Demon Slayer sweep the floor.
16. Kanao Tsuyuri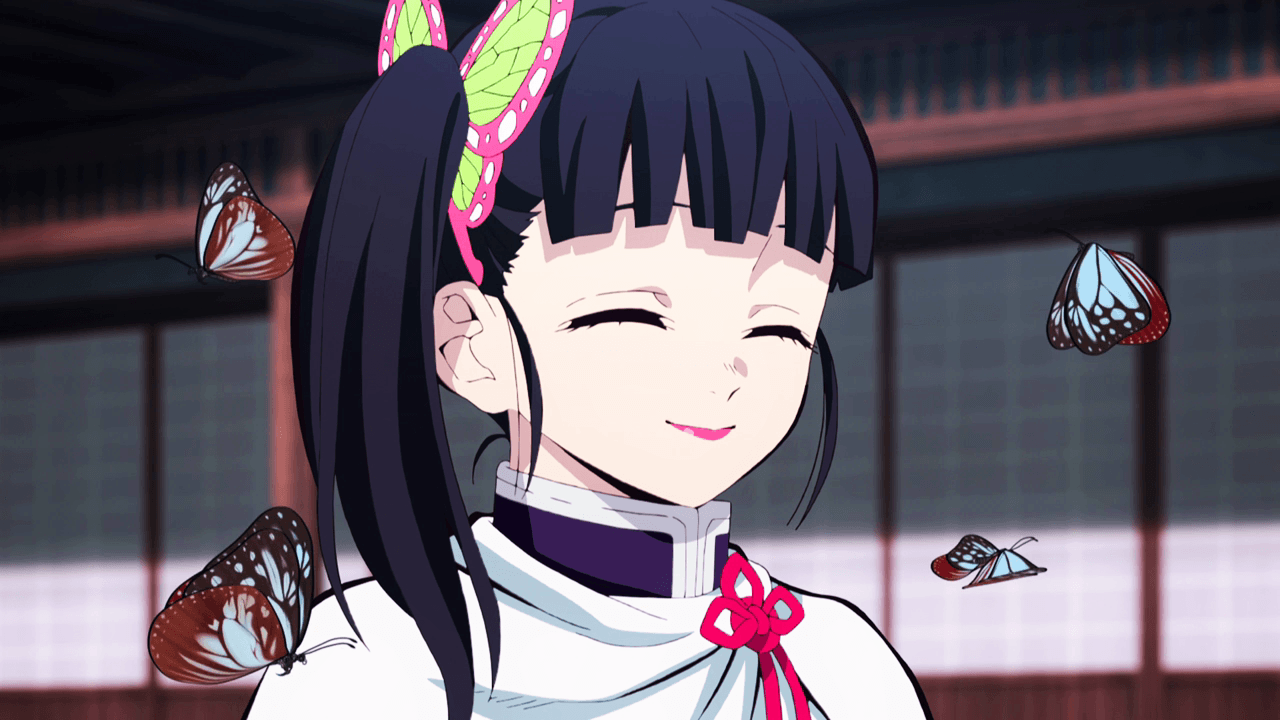 Kanao is voted the cutest anime girl from Demon Slayer and takes the 16th spot on the list.
While we haven't gotten to see much of her really in the anime, her beautiful character design and her sweet and kind personality, despite her tragic past, more than make a solid case as to why she makes the Top 20 of this list.
17. Shinobu Kocho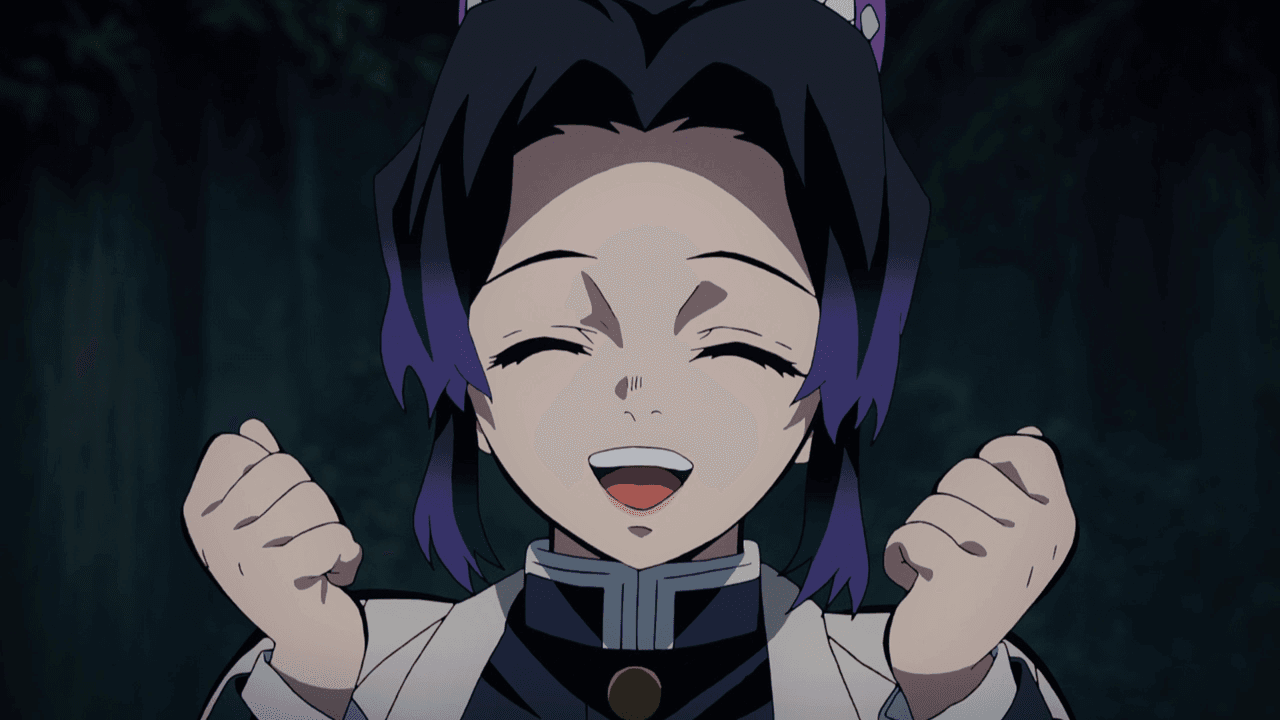 Everybody loves the Insect Hashira, Shinobu Kocho from Demon Slayer. She is badass, she is super cute, and she is voiced by the amazing Saori Hayami.
18. Nezuko Kamado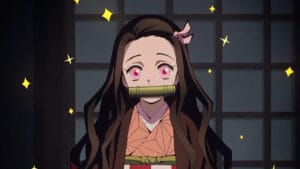 Nezuko is the third consecutive character from Demon Slayer to appear on the list. Though it is very little surprise considering she is one of the cutest and most adorable anime girls to ever grace our screens. This little demon must be protected at all costs.
19. Isshiki Iroha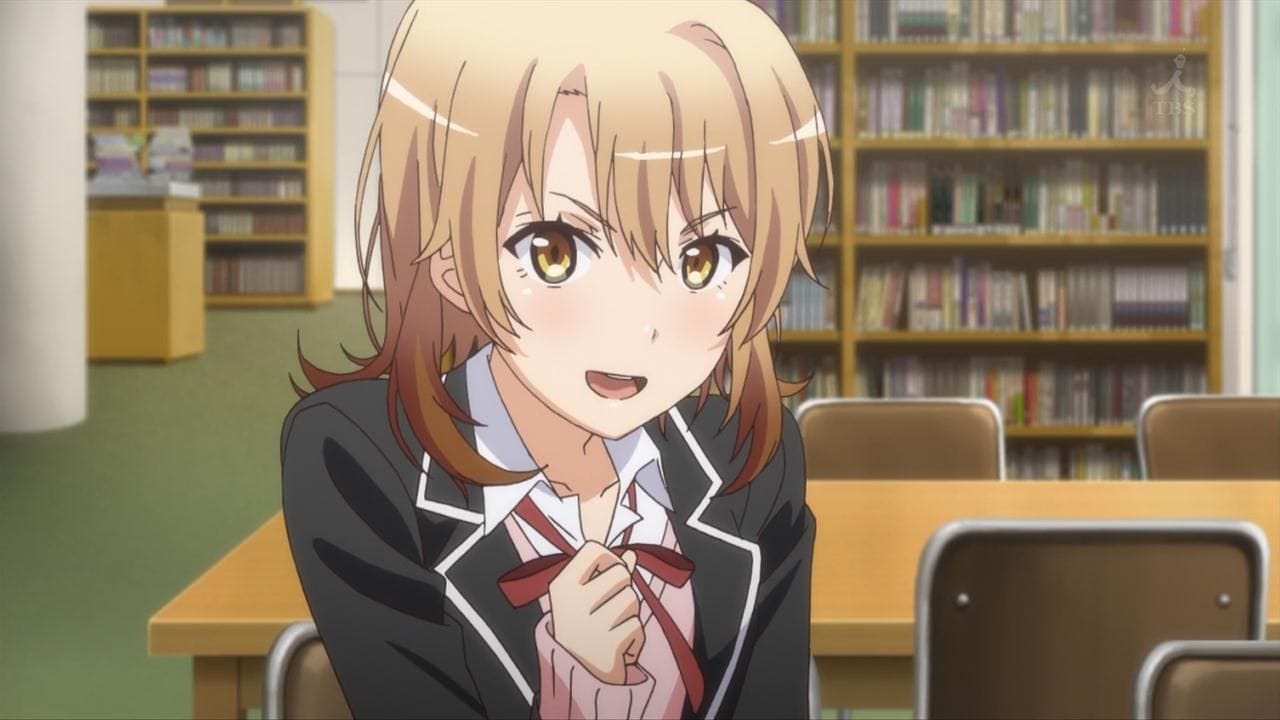 Isshiki Iroha from Oregairu (My Youth Romantic Comedy Is Wrong, As I Expected) beats Yui to take the fans' vote for the best cute anime girl from the anime series.
20. Asuka Langley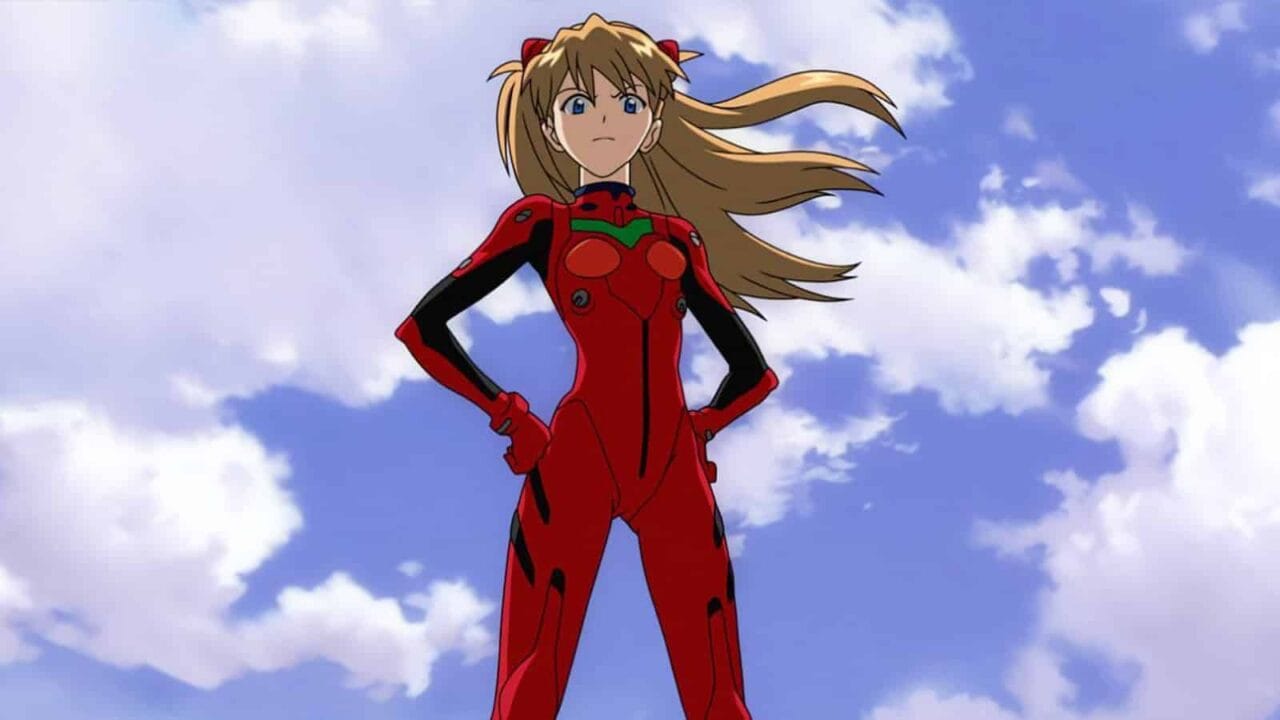 Asuka from Neon Genesis Evangelion is another one of the original anime waifus from the 90s who still has a great influence on the anime community, and she takes the 20th spot on the list.
21. Sinon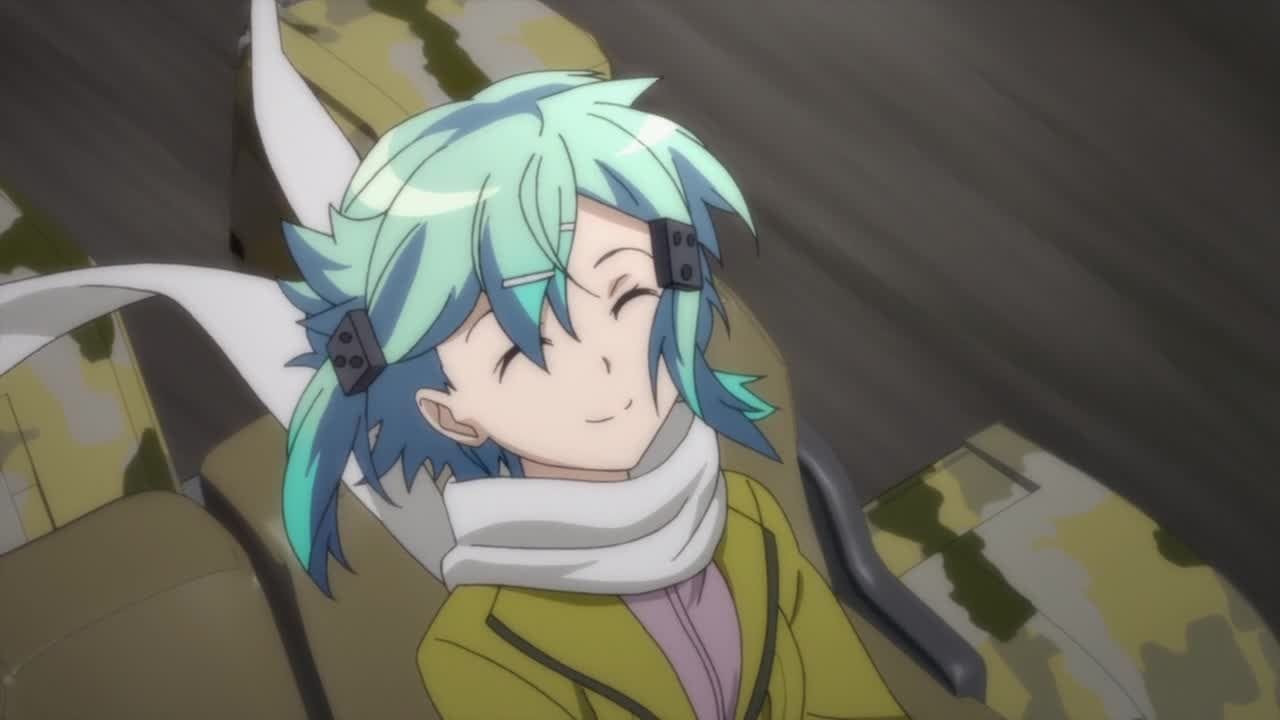 Sinon (Shino Asada) is voted the cutest character from Sword Art Online as she beats Asuna to take the 21st spot on the list.
22. Nami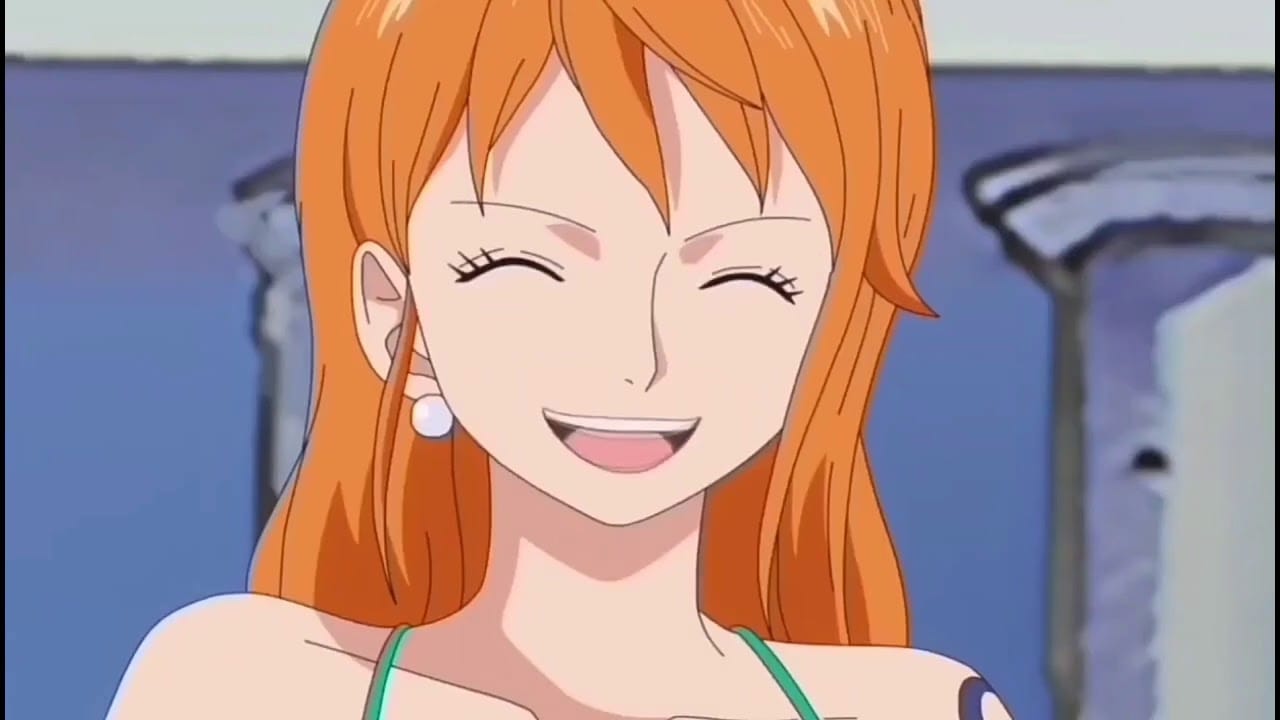 Nami is the only character from One Piece to make the list. Understandable though, since all the characters from One Piece probably belong on another list of the top hot and sexy anime girls. But Nami, in particular, falls into both categories. This original member of the Straw Hat Pirates is not only both cute and sexy, but she is incredibly witty.
23. Ram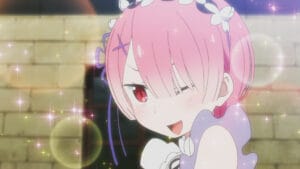 Rem's adorable and cute twin sister, Ram, takes the 23rd spot in this list of the most kawaii anime girls of all time.
While she hasn't played as significant of a role in the story of the anime so far as her sister, you just certainly can't deny that she is one of the cutest anime girls there is.
24. Asuna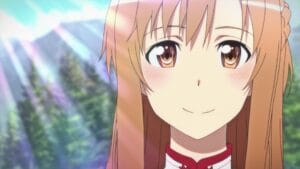 Asuna, Sword Art Online's female protagonist, is one of the most beloved and popular anime characters of all time. So it was only a matter of time before we were going to see her on the list, although a bit surprising that it took her this long.
25. Kagura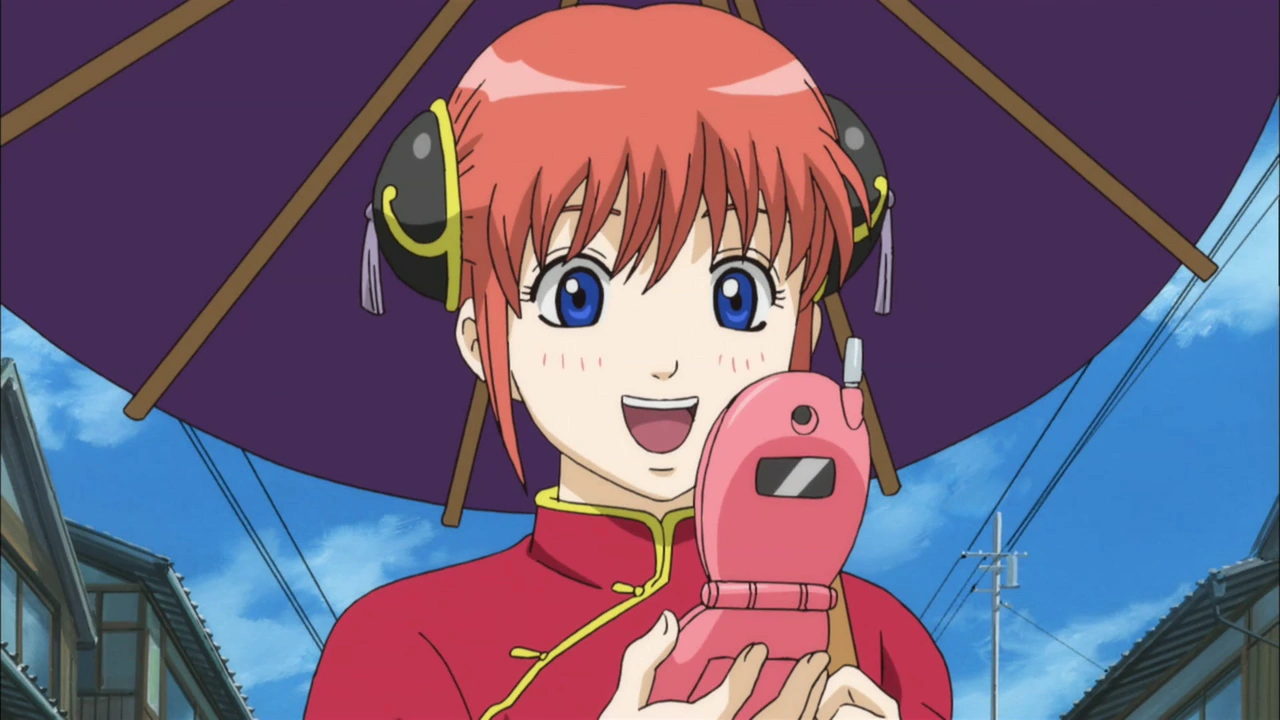 The strong and badass food lover Kagura from Gintama concludes the first half of this list of the Top 50 Cute Anime Girls of all time.
Gintama has a really strong and diverse cast of female characters, but Kagura stands out among all of them as a clear favourite of many. Her antics are both genuinely funny and utterly cute to watch, and she is quite the fighter.
26. Kosaki Onodera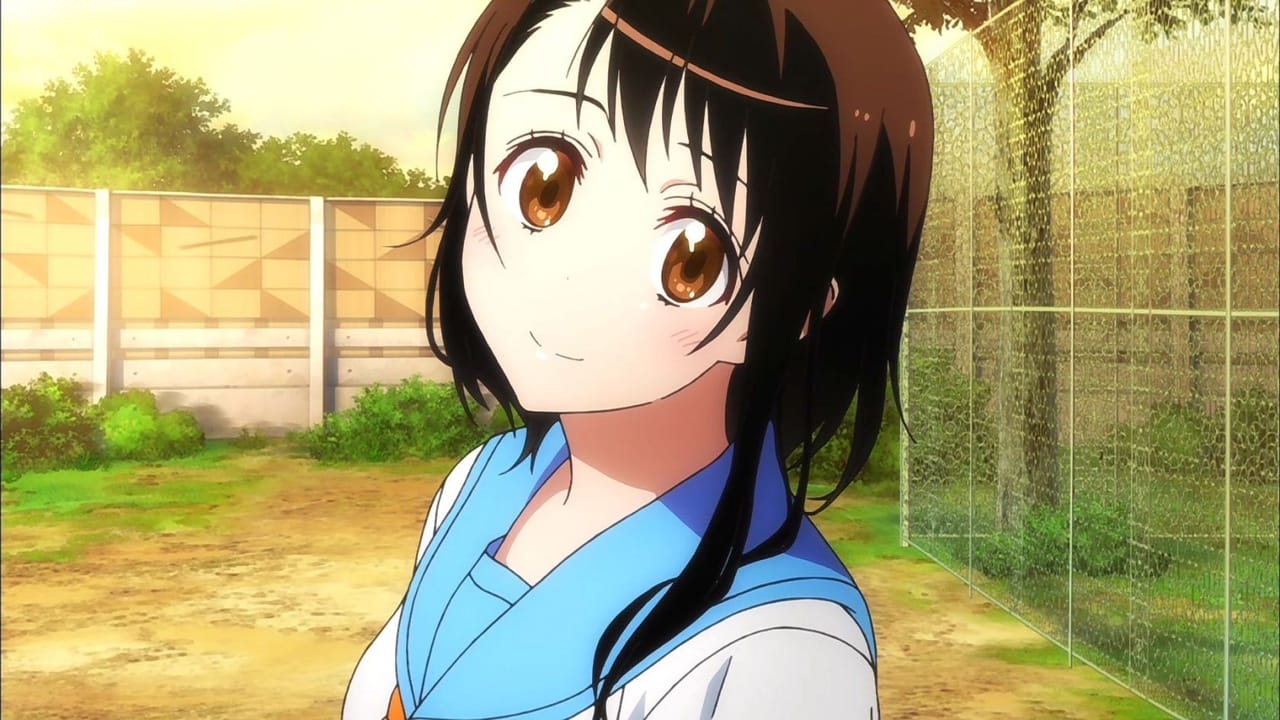 The adorable Kosaki Onodera from the popular harem romantic comedy, Nisekoi, kicks off the other half of the list.
27. Kanna Kamui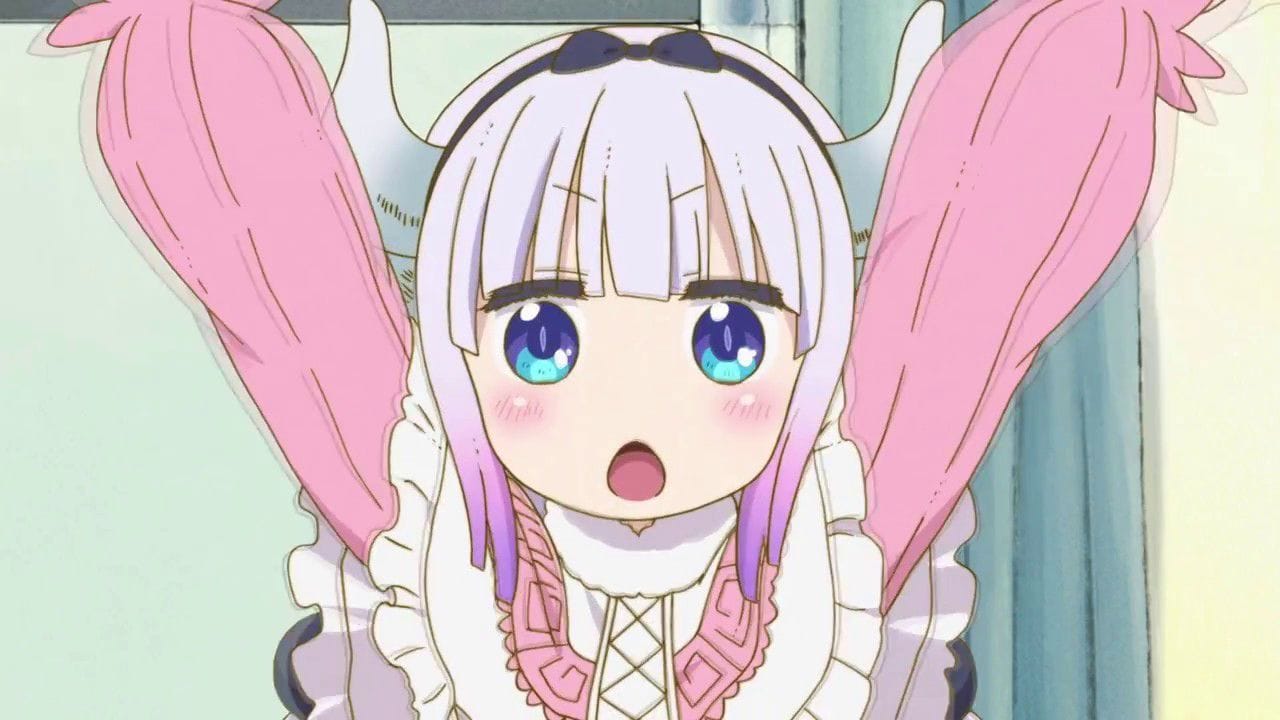 Who doesn't find Kanna Kamui from Miss Kobayashi's Dragon Maid adorable?
While Miss Kobayashi's Dragon Maid has a great cast of cute and loveable anime girls, Kanna Kamui stands out as the cutest among them all.
28. Yui Yuigahama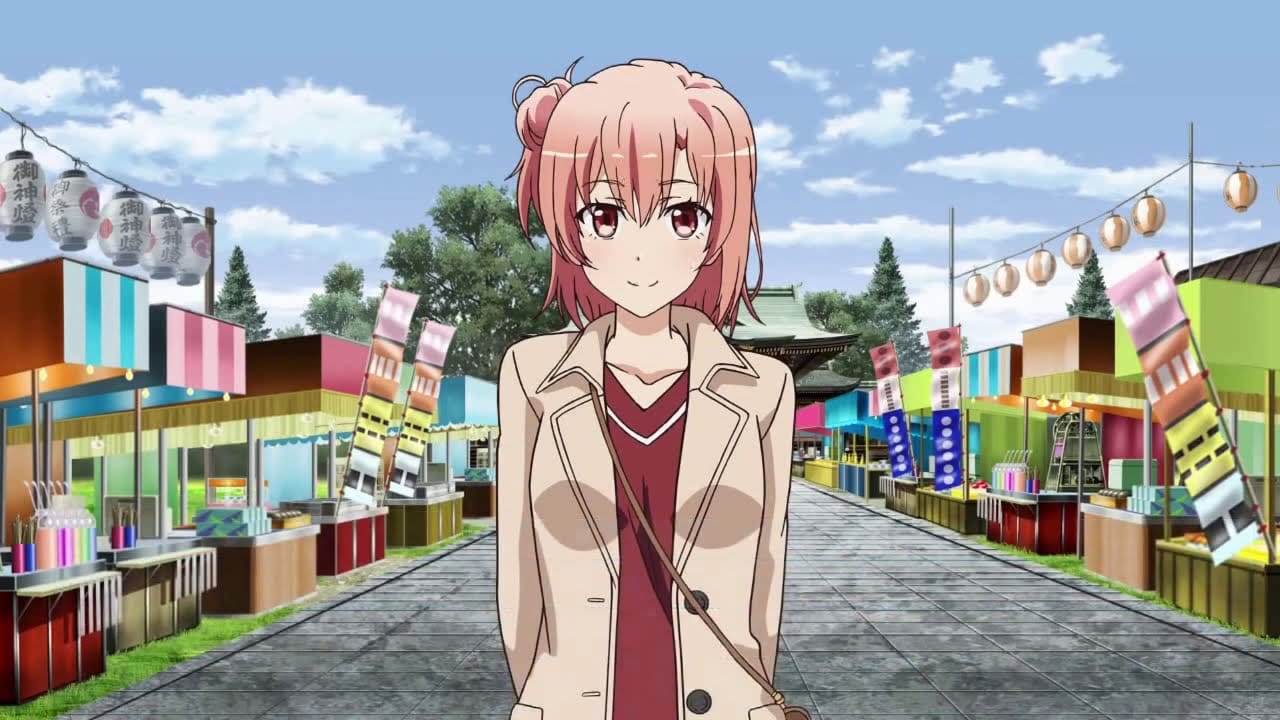 The cute Yui Yuigahama is the second girl on the list from the popular romance anime, Oregairu. And unlike Isshiki, she was part of the cast since the very first episode.
29. Juliet Persia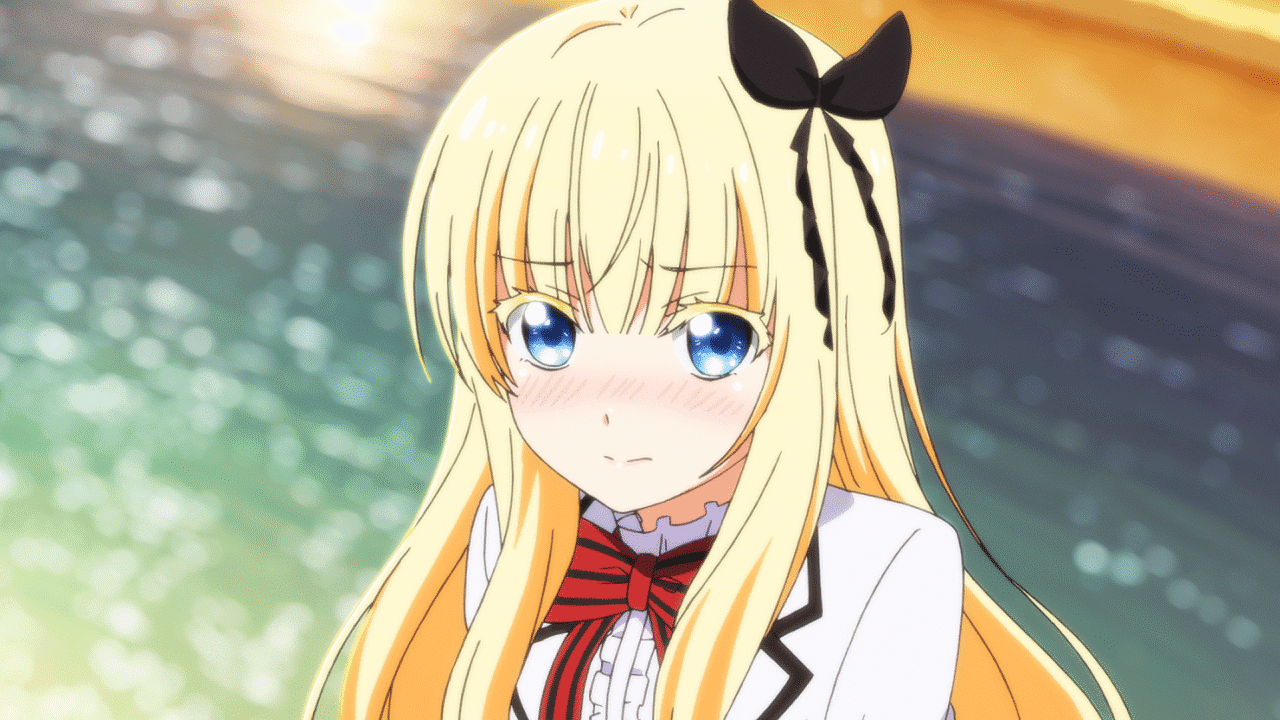 Juliet Persia from Boarding School Juliet might come as a surprise to many. But the Japanese anime fans had no doubt that she belonged here.
30. Eru Chitanda
Eru Chitanda from Hyouka might not be everyone's favourite, she is probably not the favourite in her own series, but we have already established that Kyoto Animation doesn't miss when it comes to bringing beautiful and cute anime girls, or boys, to life.
31. Ryuu Lion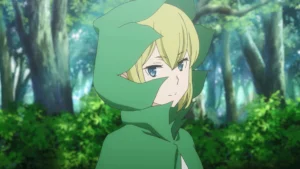 Ryuu Lion from the popular isekai series DanMachi (Is It Wrong to Try to Pick Up Girls in a Dungeon?) is an absolute surprise on the list and even more so since she has beaten Chika Fujiwara from Kaguya-sama: Love is War and Siesta from The Detective is Already Dead to take the 31st spot on the list.
32. Siesta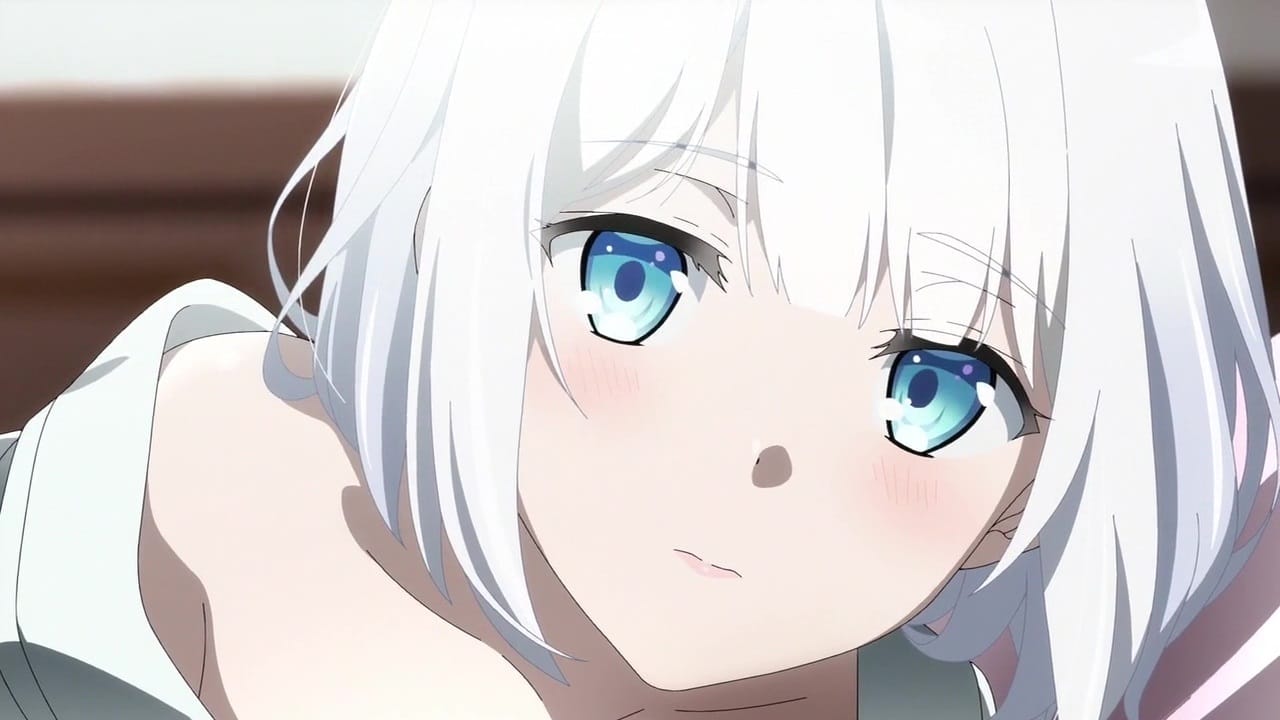 While Tanmoshi (The Detective is Already Dead) didn't make the impact it attempted to last year with the anime. Siesta certainly has won the hearts of anime fans all over the world. She was not only one of the best anime girls of 2021 but has also made this list of the Top 50 Cute Anime Girls of all time in such a short period.
33. Alice Zuberg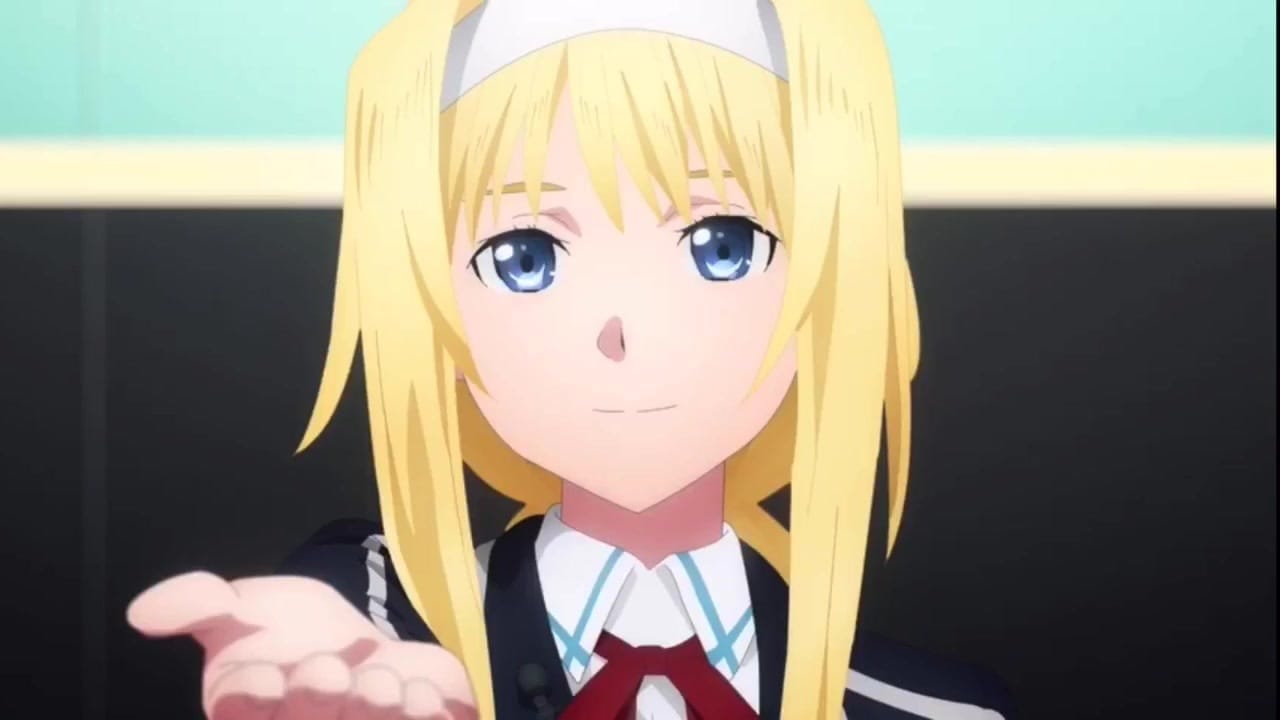 Alice Zuberg is the next entry from Sword Art Online on the list. The childhood friend of Eugeo and Kirito is one of the main characters in the Alicization Arc of Sword Art Online.
34. Yui Hirasawa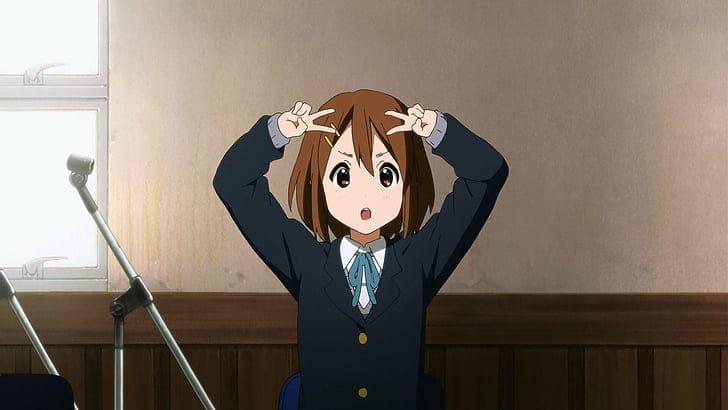 Yui Hirasawa from the very popular musical anime, K-On, is absolutely adorable and just a wholesome bundle of joy to watch.
35. Mai Sakurajima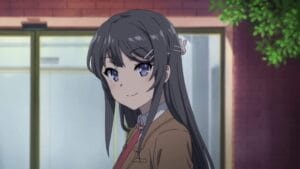 Mai Sakurajima hailed her place as one of the most iconic anime girls of the modern generation with the release of Bunny Girl Senpai (Rascal Does Not Dream of Bunny Girl Senpai) in 2018. She had all the hype behind her and still continues to be one of the most popular anime girls ever.
36. Taiga Aisaka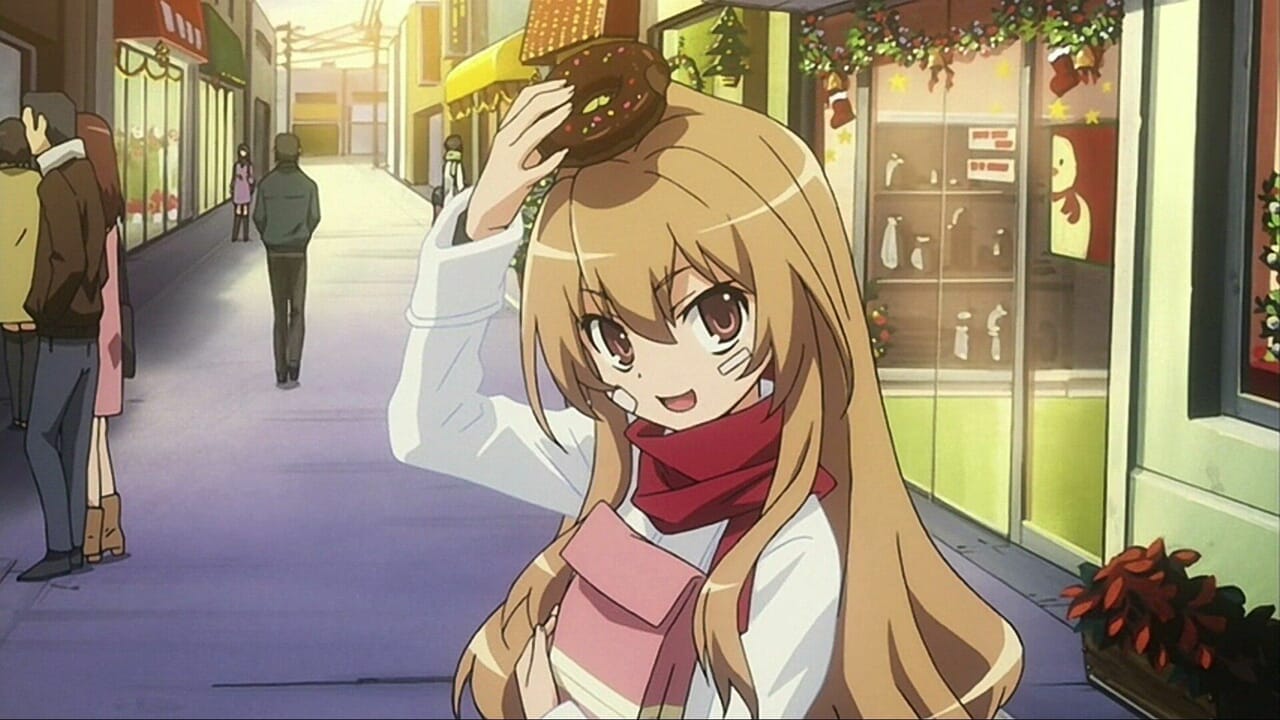 Taiga Aisaka from Toradora is an absolutely cute tsundere that became a fan favourite in the 2000s romance anime era.
Top Cute Anime Girls of All Time: The list wouldn't be complete without the likes of Chizuru and Chika.
37. Chizuru Mizuhara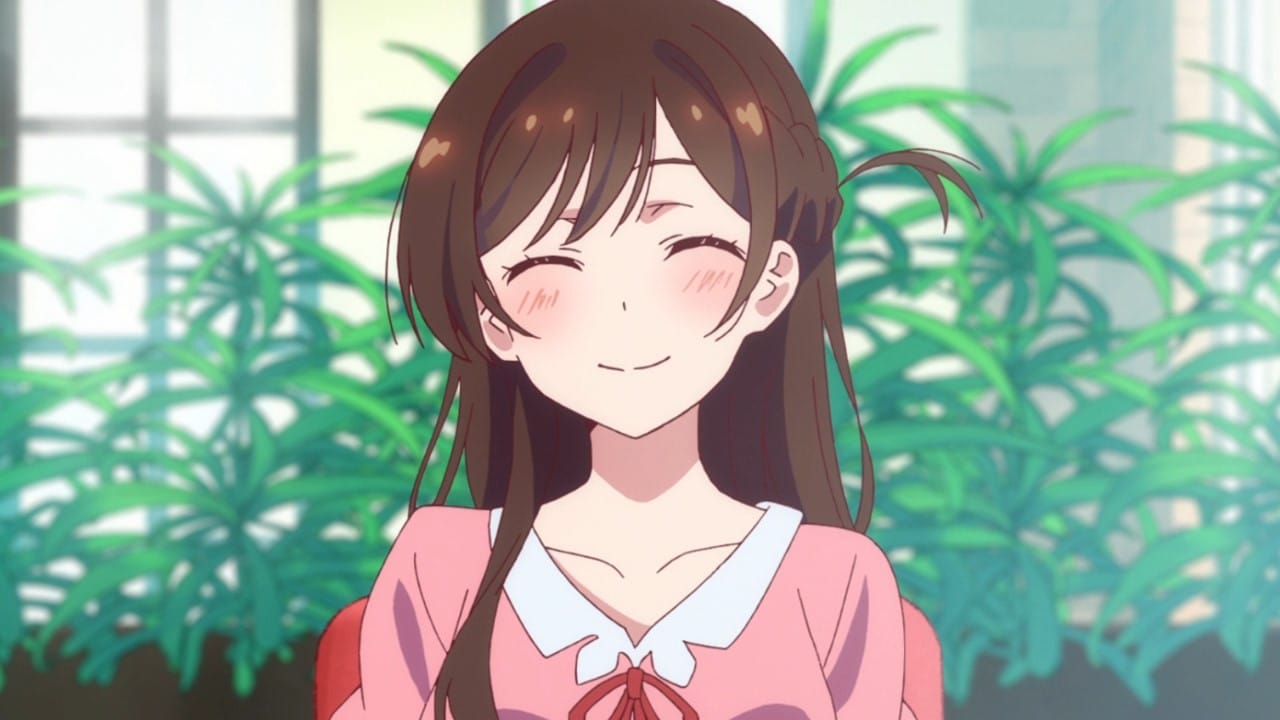 Chizuru Mizuhara from Rent-a-Girlfriend has become a fan favourite of many ever since the release of the anime in the Summer of 2020. Understandably so; she is cute, she is beautiful, and she is certainly one of the hottest and sexiest anime girls in recent memory.
If you could fault her for one thing, it would probably be her taste in men.
38. Chino Kafuu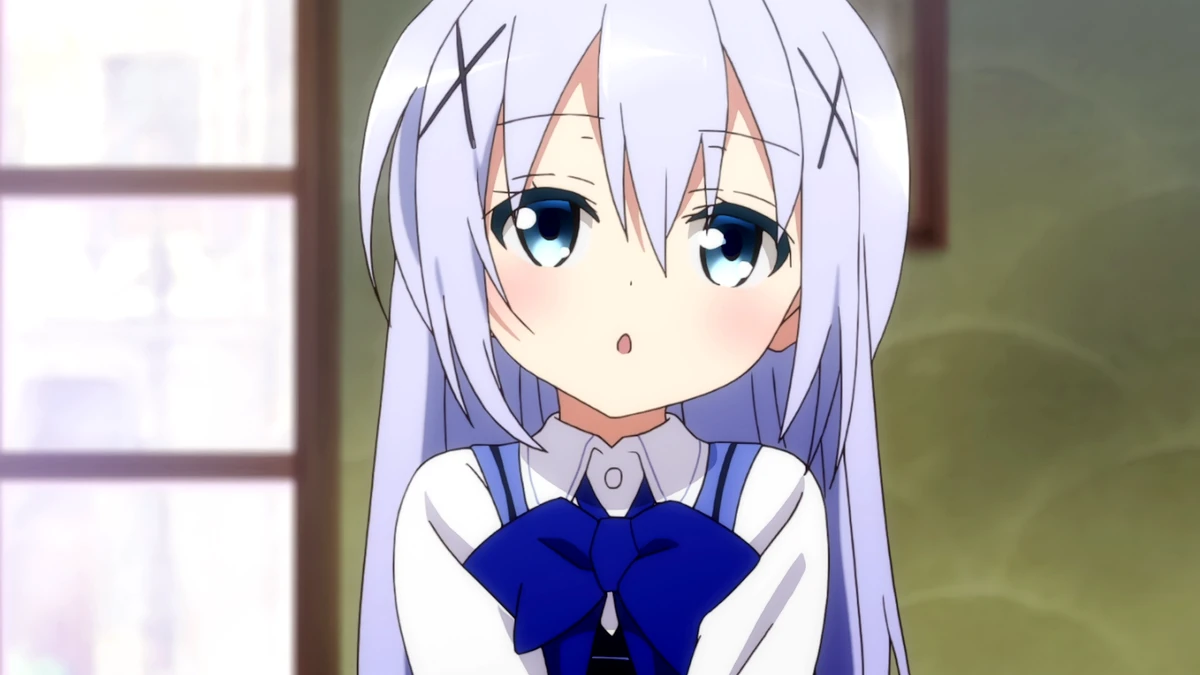 Chino Kafuu from Is the Order a Rabbit takes the 38th spot as a surprise entry on the list.
39. Chika Fujiwara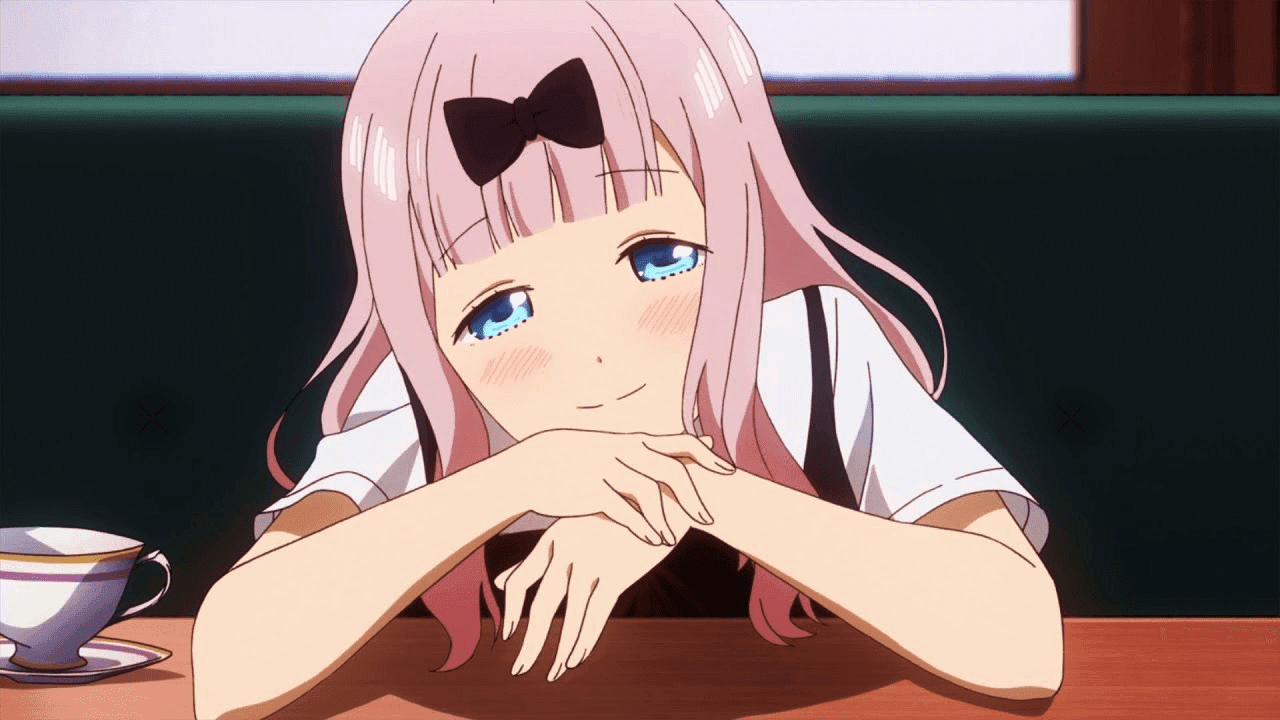 Who doesn't love Chika Fujiwara from Kaguya-sama: Love is War. From being a love detective to a master of deception and a true ramen expert, she is a girl of many faces. But she is utterly cute at all of it.
Chika has been a cute fan favourite since the very first episode of the anime, and if there were any lingering doubts back then, they all were washed away with her adorable and trend-setting Chika dance in Episode 3 of Season 1.
Also, she can curse and rap very well.
40. Yuuki Konno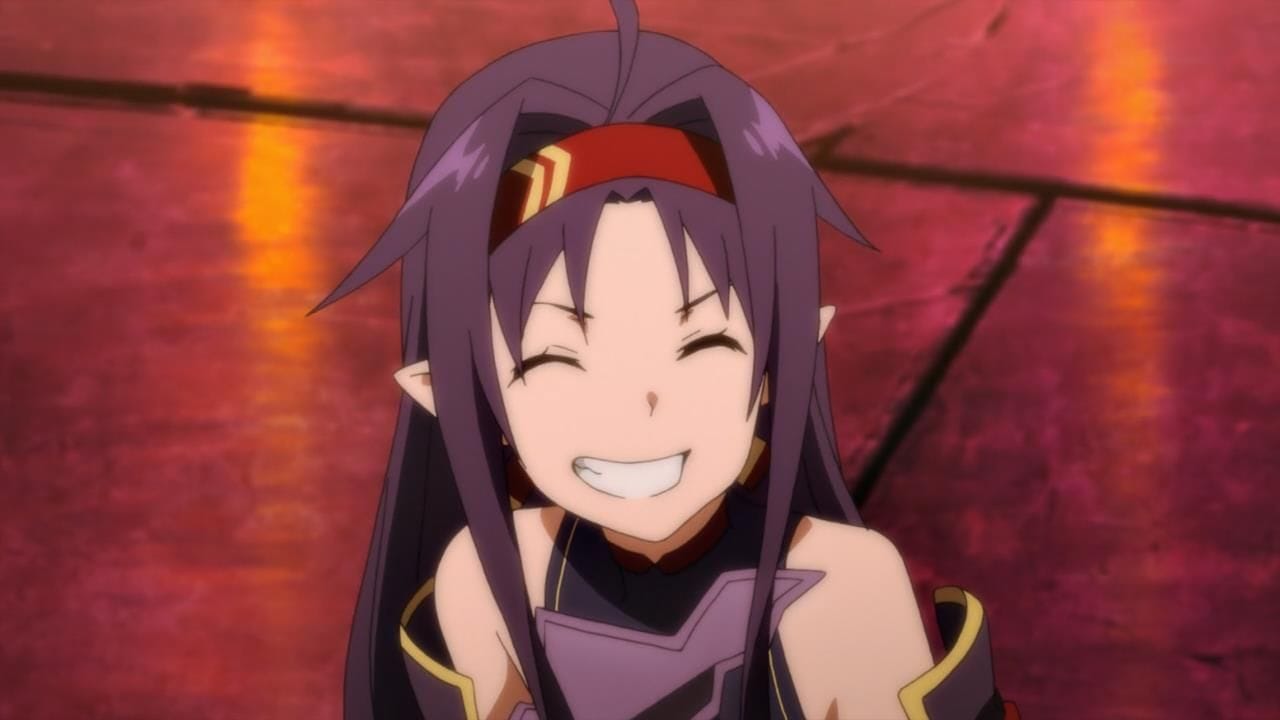 Yuuki Konno is yet another cute anime girl from Sword Art Online who is wildly popular and beloved in Japan.
Sword Art Online has been featured heavily on this list but knowing the ridiculously cute female cast of the show and the popularity of the anime, it doesn't come as a surprise, probably to anyone. And at one point, Kirito practically turned this anime into a harem rom-com instead of an isekai.
41. Kanae Kocho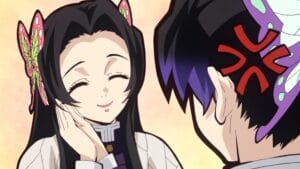 Kanae Kocho is the last entry from the Demon Slayer series on the list. And knowing the popularity of Demon Slayer, it absolutely is no surprise that she is actually on the list as well.
From the brief period where we did see her, she was indeed very cute and lovely.
42. Lum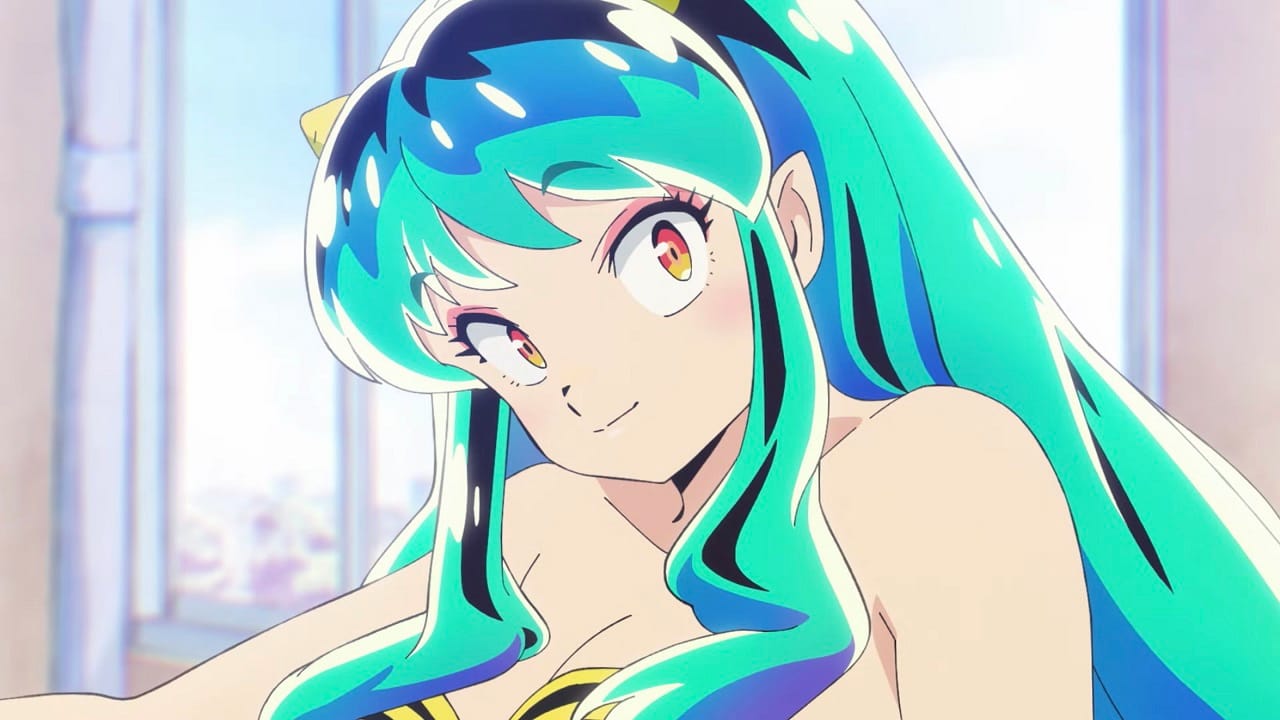 Lum is another one of the classic and iconic cute anime girls.
43. Yukinoshita Yukino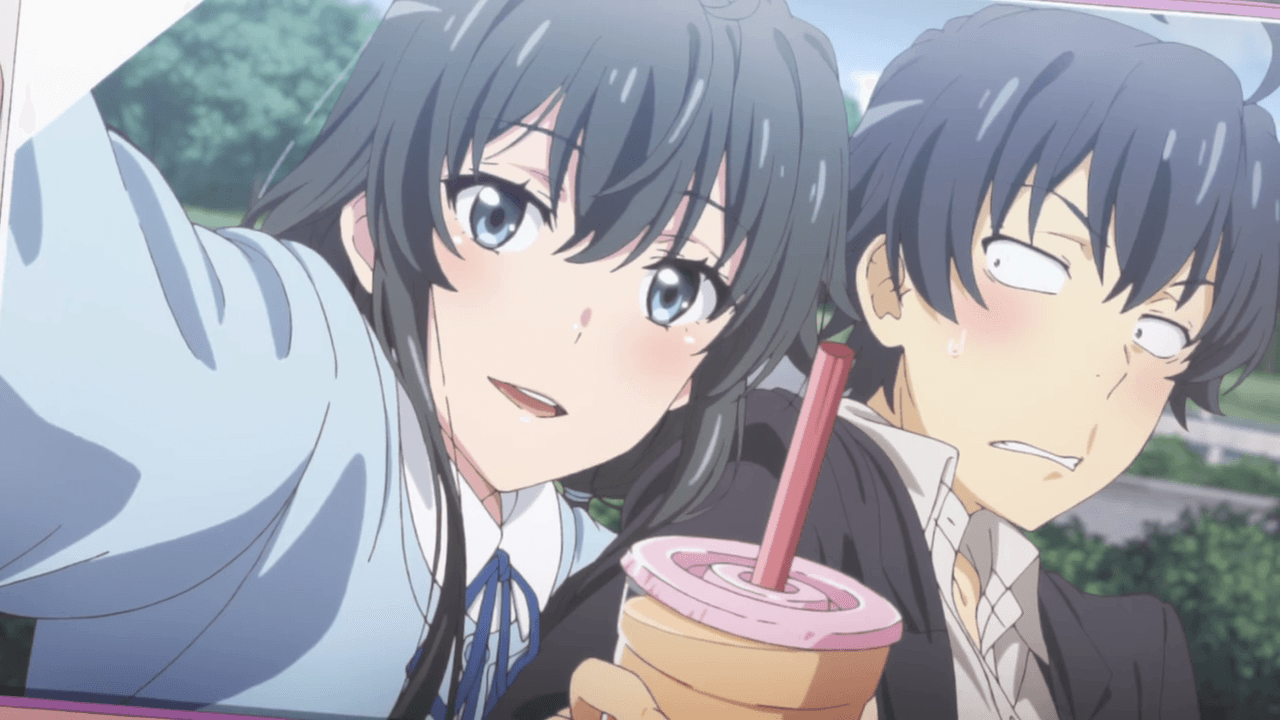 Yukinoshita Yukino is the last entry from Oregairu on the list.
44. Rena Ryuuguu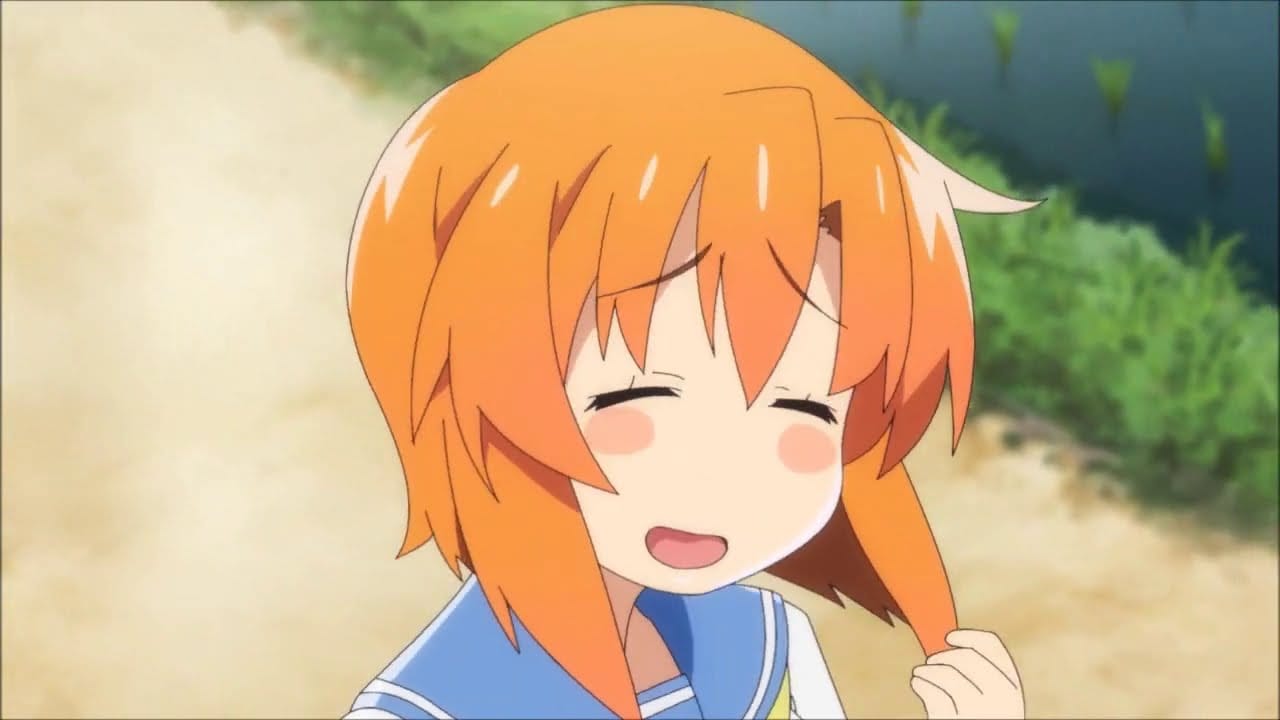 Rena Ryuuguu from Higurashi is another one of the 2000s favourite kawaii anime girls that the fans just can't get enough of.
45. Umaru Doma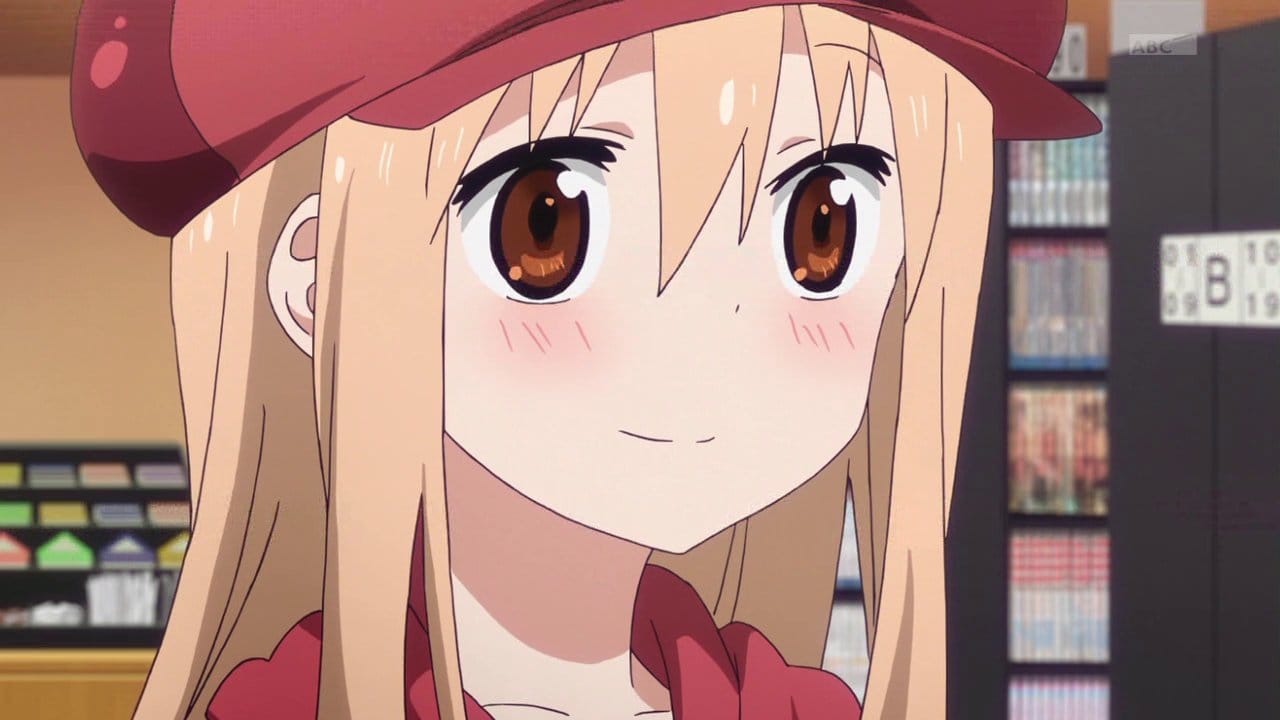 Umaru Doma, the titular protagonist of the Umaru-chan series, is the pinnacle of cuteness and wholesomeness. Anime girls don't get a whole lot cuter than this.
46. Madoka Kaname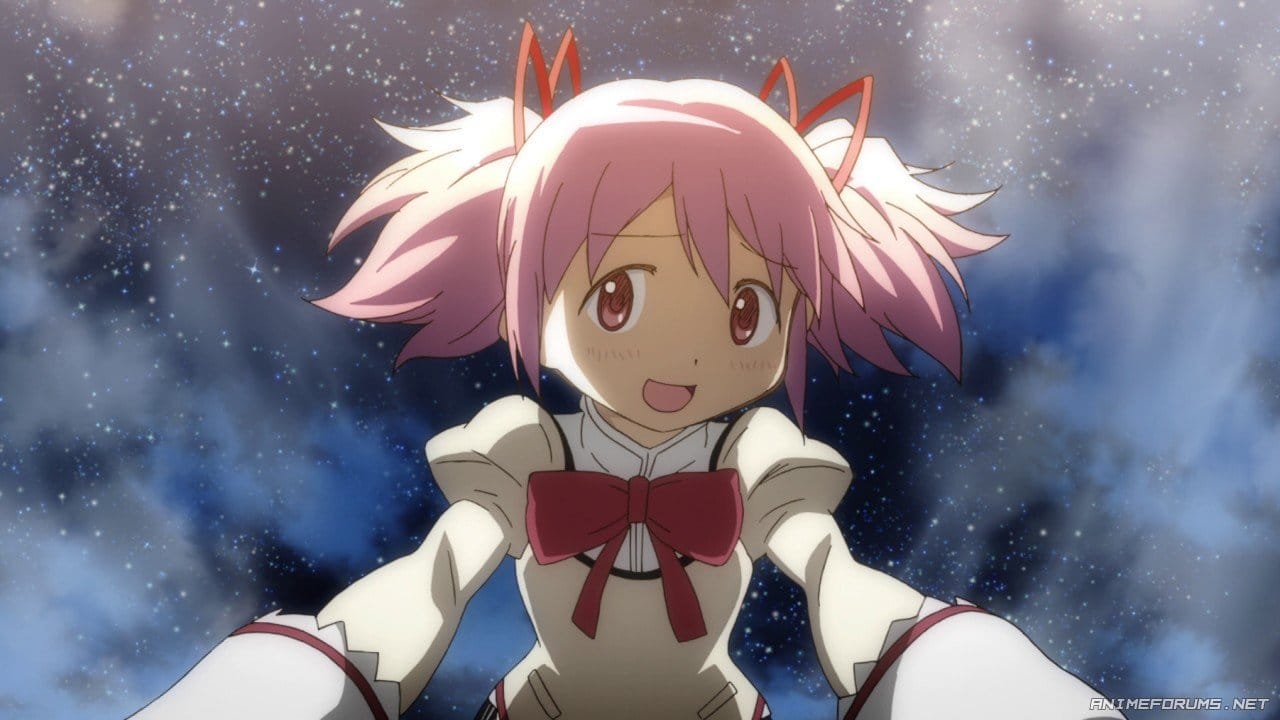 Madoka Kaname is one of the five main Magical Girls and the cute and beloved titular protagonist of the Madoka Magica anime series.
47. Nao Tomori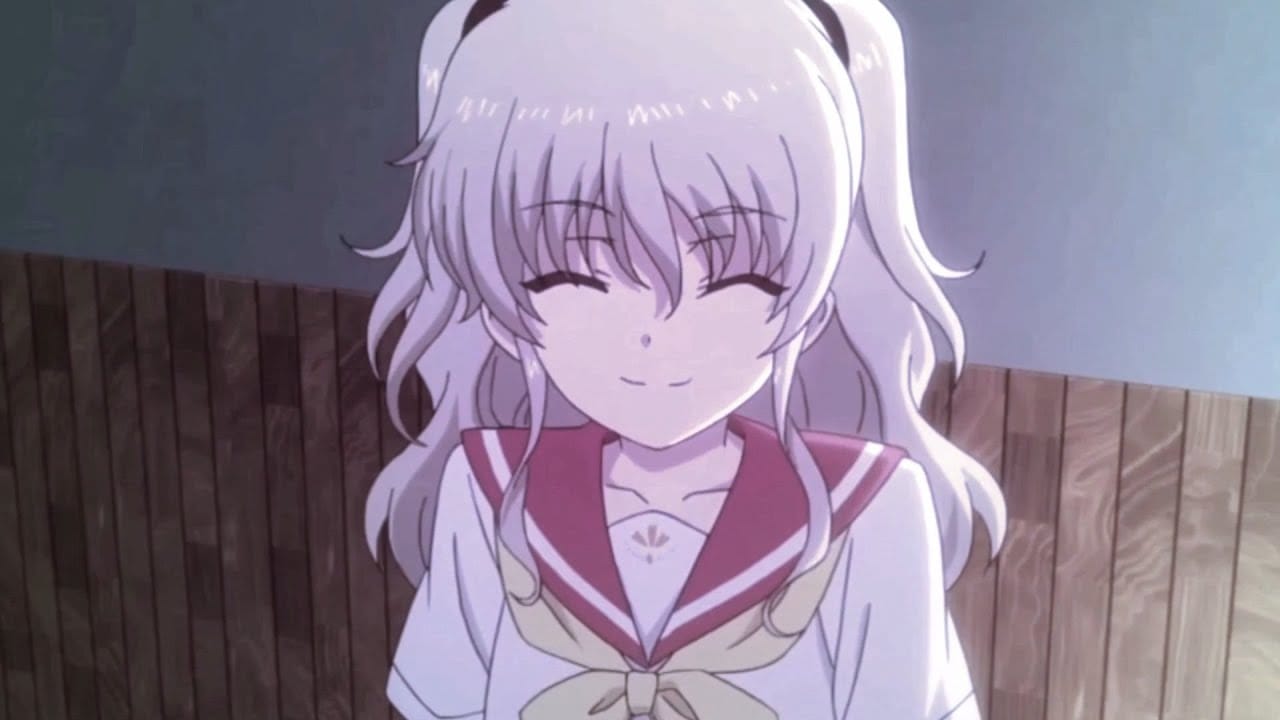 The cute Nao Tomori is the Student Council president of Hoshinoumi Academy and one of the main characters of Charlotte.
Jun Maeda certainly has a knack for creating interesting and alluring characters. And it certainly would have been disappointing had the list ended without a single Jun Maeda anime girl.
48. Ai Hayasaka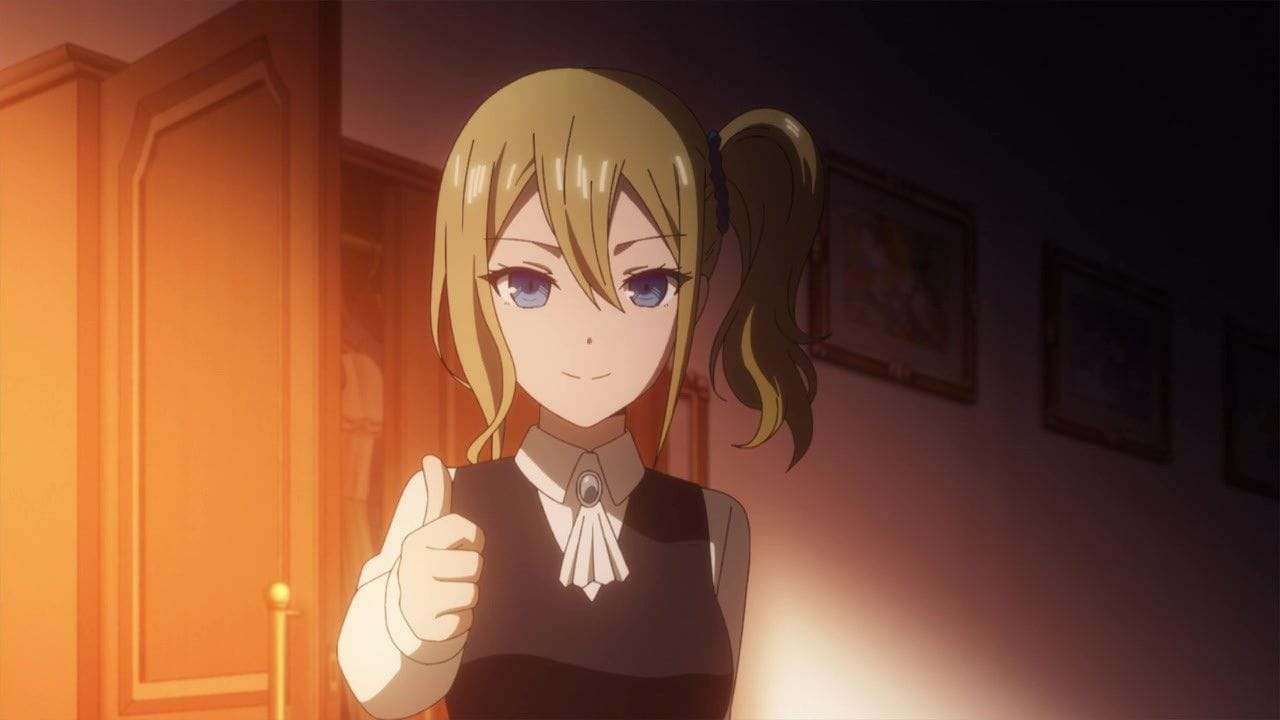 There's just something so captivating and charming about the characters from Kaguya-sama: Love is War. Ai Hayasaka is another one of the fan favourites from the anime. While she fulfils her duty of being Kaguya's maid and love guru for a big part of the series, she, like Chika, is a girl of many talents.
When she is not being a sexy love rival trying to seduce Miyuki or participating in a rap battle, you can also find the talented Hayasaka indulging in musical and dance routines.
49. Illyasviel von Einzbern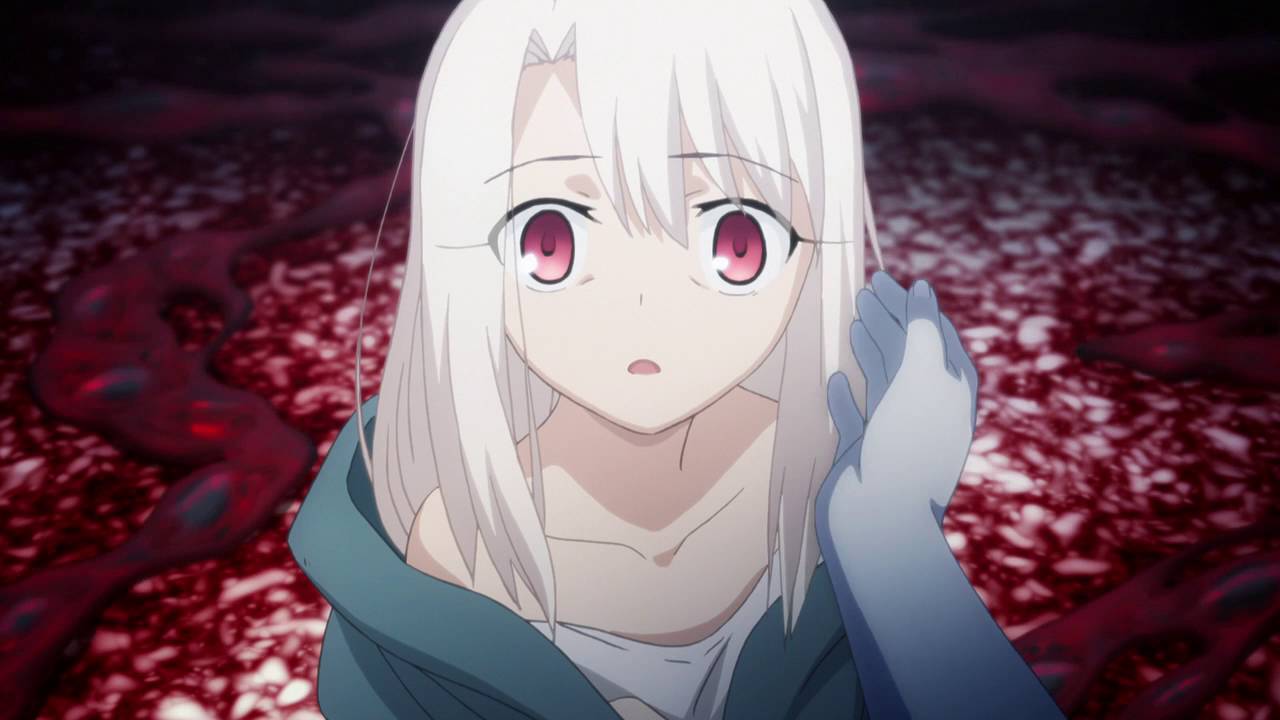 Illyasviel von Einzbern is the only girl from the Fate franchise to make the list of Japanese fans' Top 50 Cute Anime Girls of all time.
She certainly is cute, but sadly, we were not able to find any pictures of her where she does not look traumatized.
50. Nadeko Sengoku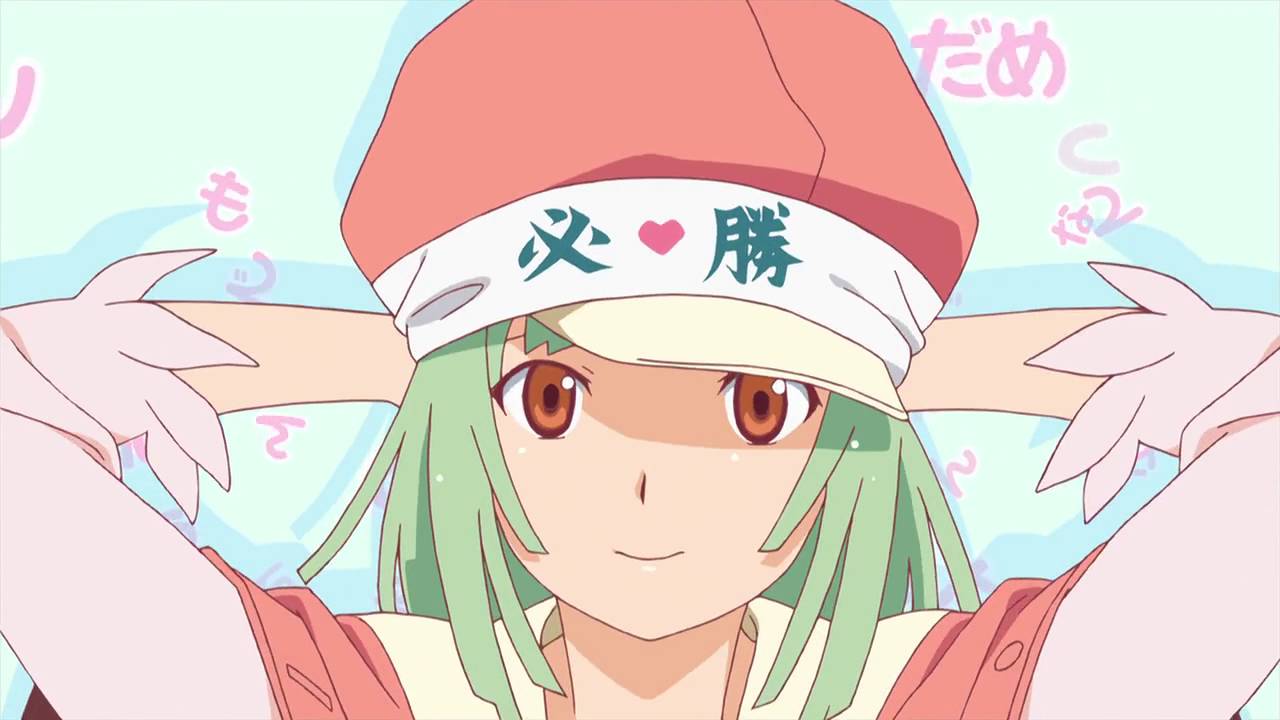 Nadeko Sengoku is a famous and beloved name among anime fans in Japan. She is the main character in the Bakemonogatari series and is also voiced by The Kana Hanazawa.
Knowing the insane hype behind the Bakemonogatari series in Japan, it's more of a surprise that we didn't see her on the list earlier.
Anyway, this concludes our list of the Top 50 Best Cute Anime Girls of All Time. Who's your favourite anime girl ever? Did she make the list? Comment below and let us know.
Source: Ranking.net.