We are not even halfway through the year and 2022 has already given us more than a few memorable anime so far. From plenty of high profile sequels such as Demon Slayer Season 2 and Attack on Titan Season 4, that created a never before seen hype in social media amongst the anime community every week, to some fresh titles such as the record-shattering SPY x FAMILY, which has quickly become a fan-favorite and has instantly become the talk of the town, and the wholesome romcom My Dress-Up Darling, which had the anime community in its chokehold for the first three months of the year. 2022 has already been a great year for anime.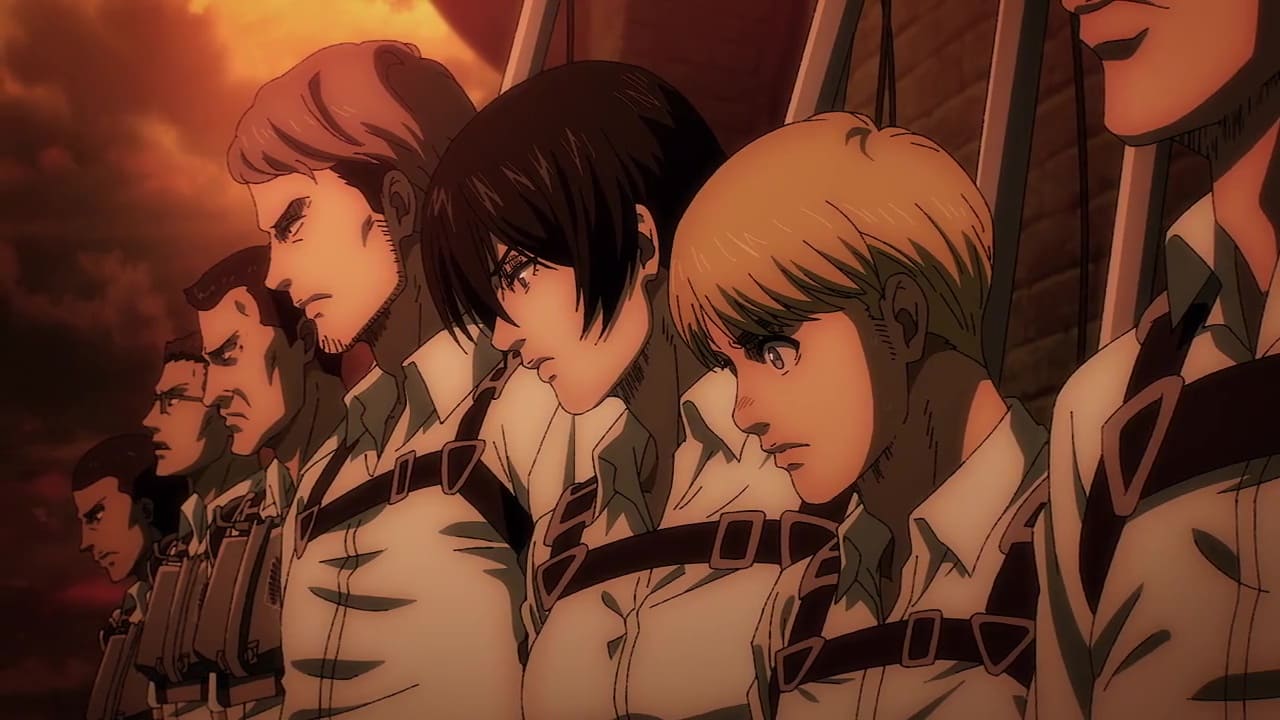 This year will be one of the most hyped and stacked years for anime in recent times, as we still have the likes of Chainsaw Man, the return of Bleach, Mob Psycho 100 Season 3, to look forward to. And these are just some of the highly anticipated titles for the year amongst a stack of much-awaited new and returning anime later this year.
But today, we are taking a look at some of the Best Anime of 2022 so far based on their aggregate score on Filmarks. For those of you who don't know, Filmarks is Japan's biggest review aggregate website and is used by millions of Japanese people to keep track of Films, Dramas, and Anime. It should be noted that for this list, we will only be including titles that have a significant number of audience votes. 
Attack on Titan Season 4 is the Highest-Rated Anime in Japan this year.
With an aggregate score of 4.47 out of 5 on Filmarks, Attack on Titan Season 4 is currently the Highest-Rated Anime of 2022 amongst the Japanese audience.
Escalating the stakes by tenfolds in the final season, Attack on Titan Season 4 depicts a haunting portrayal of racism, humanity, and the cycle of violence. With stakes higher than ever, confrontations that are bone-chilling and Isayama's genius storytelling displaying an intricately woven concept where each plot point acts as a node knitting the story together. The anime is nothing less than a masterpiece, and it hardly is a surprise why the series is so beloved and highly regarded by the mainstream audience.
Part 2 of Attack on Titan Season 4 came to an end on April 3 with the 87th episode of the series as the anime is set to wrap up its run with a third and final part next year that will cover the remaining nine chapters of the manga series.
SPY x FAMILY has quickly climbed up to the second spot as the hype and popularity of the series become more prominent than ever. This particular anime has taken over the anime community around the world and is undoubtedly the Most Popular Anime of Spring 2022 by a considerable margin, even though the likes of Kaguya-sama: Love is War Season 3 and The Rising of the Shield Hero Season 2 are airing right now.
SPY x FAMILY has also been the Most-Watched Anime broadcast every week since its premiere, drawing an average of 6.9 million viewers for its first five episodes with Live+7 DVR figures. According to Video Research Ltd., more than 4.5 million households have been tuning into SPY x FAMILY every episode. The anime has also consistently been among the Top 5 Most-Viewed TV Show on DVR in Japan every week.
Meanwhile, Aggretsuko Season 4 is above both Demon Slayer Season 2 and JoJo's Bizarre Adventure Part 6: Stone Ocean and is currently at the third spot with a score of 4.31 out of 5.
Best Anime of 2022: Demon Slayer Season 2 is not in the Top 5.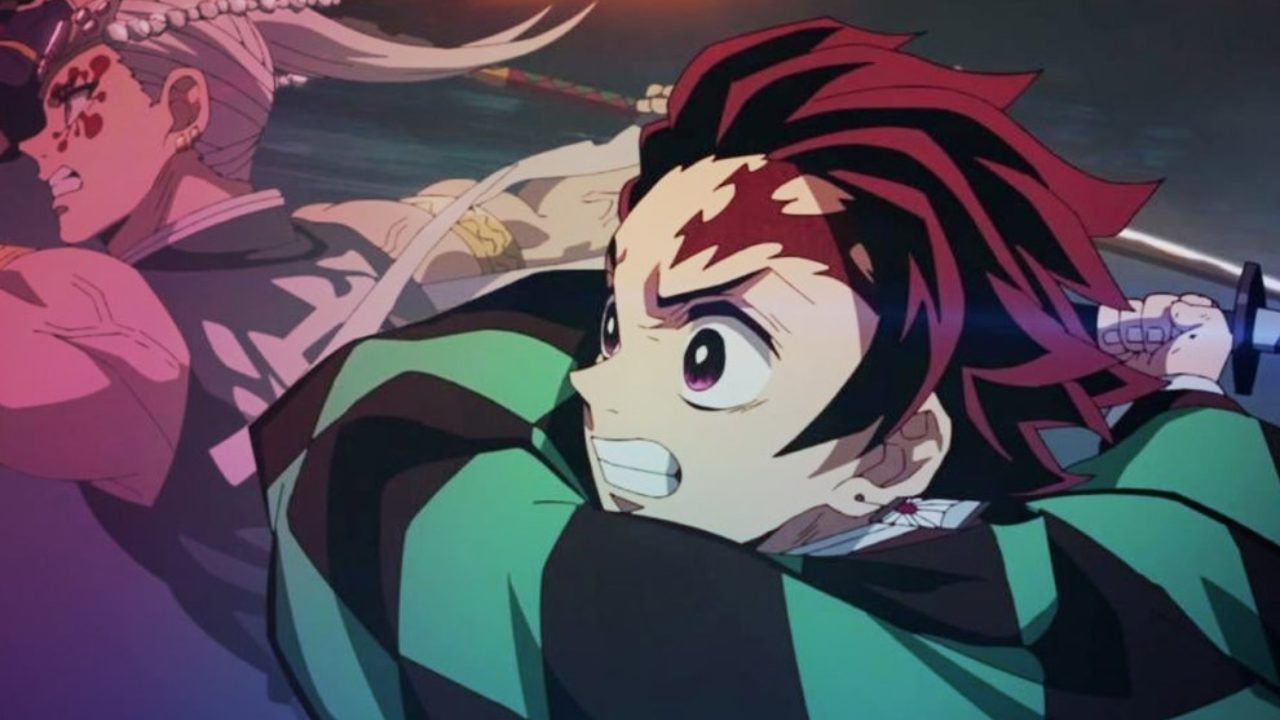 The first batch of episodes of JoJo's Bizarre Adventure Part 6: Stone Ocean also started airing on Japanese television in Winter 2022. The series is currently in the fourth spot on the list. Meanwhile, Heike Monogatari is in the fifth spot. But Demon Slayer Season 2, despite its popularity, did not make the Top 5 and is currently at the sixth spot with a score of 4.23 out of 5. 
My Dress-Up Darling is in the 10th spot on the list with an aggregate score of 4.11. The series was the biggest new hit of the Winter 2022 anime season and is one of the Most Popular Anime of the year so far.
The first disc of My Dress-Up Darling sold over 10,000 copies, pulling one of the most significant numbers for a romance anime within the last decade. The anime was also wildly popular in streaming, and the manga is now going head-to-head with Kaguya-sama: Love is War in terms of per volume sales. With all the success of the series, it's hardly a surprise to see it on the list.
You can see the full list below.
Top 15 Best Anime of 2022 So Far, according to the Japanese Audience:
1. Attack on Titan Final Season Part 2 (4.47/5)

2. SPY x FAMILY (4.35/5)

3. Aggretsuko Season 4 (4.31/5)

4. JoJo's Bizarre Adventure STONE OCEAN (4.27/5)

5. Heike Monogatari (4.24/5)

6. Demon Slayer: Kimetsu no Yaiba: Entertainment District Arc (4.23/5)

7. Kotaro Lives Alone (4.22/5)

8. Kaguya-sama: Love is War Season 3 (4.21/5)

9. Teasing Master Takagi-san season 3 (4.19/5)

10. My Dress-Up Darling (4.11/5)

11. Tiger and Bunny Season 2 (4.08/5)

12. Akebi's Sailor Uniform (3.97/5)

13. Yo Boy Kongming (3.97/5)

14. The Orbital Children (3.87/5)

15. Police in a Pod (3.83/5).
Source: Filmarks.
Follow us on our Instagram for more updates regarding Manga, Anime, and Light Novels.
What do you think is the Best Anime of 2022 so far? Comment below and let us know.