Demon Slayer Season 2 has been racing towards its climax as the anime continues to deliver half-hour of pure spectacle and action every single week ever since the start of the battle between Tanjiro and Daki in Episode 6.
Season 2 of Demon Slayer has offered the fans of the anime, some of the most spectacular and exquisite moments of the series so far and Ufotable has nailed every single frame to deliver those moments in all its glory.
With only three episodes left in this season, we really can't wait to see how this season wraps up. And by the look of things, it seems as if it will be another super emotionally charged Ufotable masterclass.
Demon Slayer is the biggest anime in the world right now after Attack on Titan, but in Japan, the series is a cultural phenomenon and is in a league of its own. The anime's television ratings this season have been further proof of that.
Demon Slayer Season 2: Entertainment District Arc has not only been the Most Popular TV Show in the Japanese SVOD services for a while now but also has been bringing a viewership of over 10 million households every episode within just 7 days of broadcast from Live and DVR viewing.
Demon Slayer Season 2 is the Third Most-Watched TV Show on Japanese TV Right Now.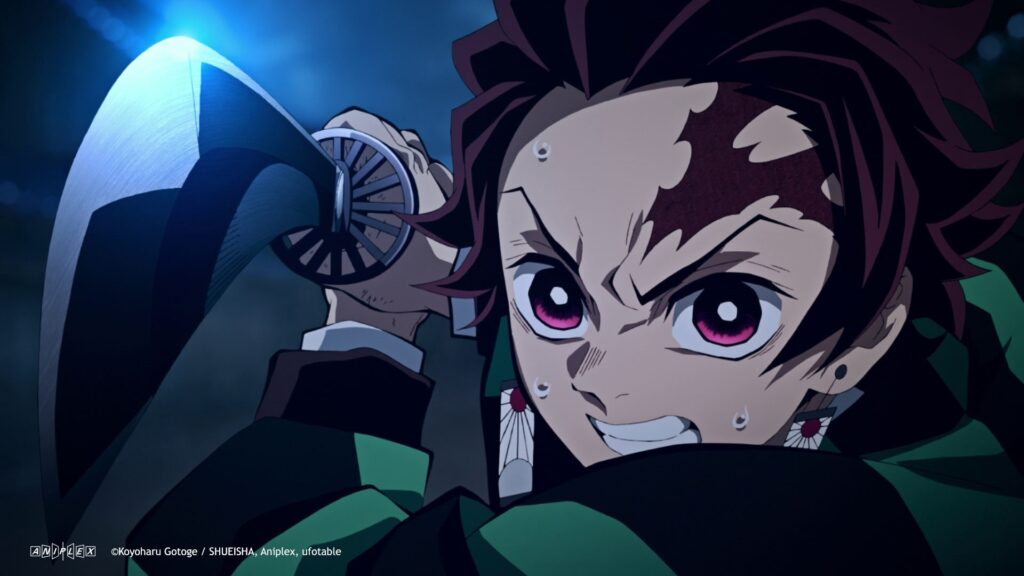 The epic extravagant affair between Tanjiro and Daki was viewed by over 16.35 million viewers within the first week, seeing an increase of over 750,000 viewers from the previous episode, which had 15.59 million unique viewers with the Live+7 DVR figures. The episode saw a rating of 19.9% among TV households and was viewed by more than 10.22 million households, a significant increase of 1.4% from the last episode.
This massive hype and momentum created by Episode 6 also led to a significant increase in live viewers for the next episode as 4.26 million Japanese TV households tuned in to Episode 7 at 11:15 pm on a weeknight.
Episode 7 scored a rating of 8.3%, up 0.8% from the previous episode. Demon Slayer Episode 6 was viewed by over 3.85 million households during its first broadcast.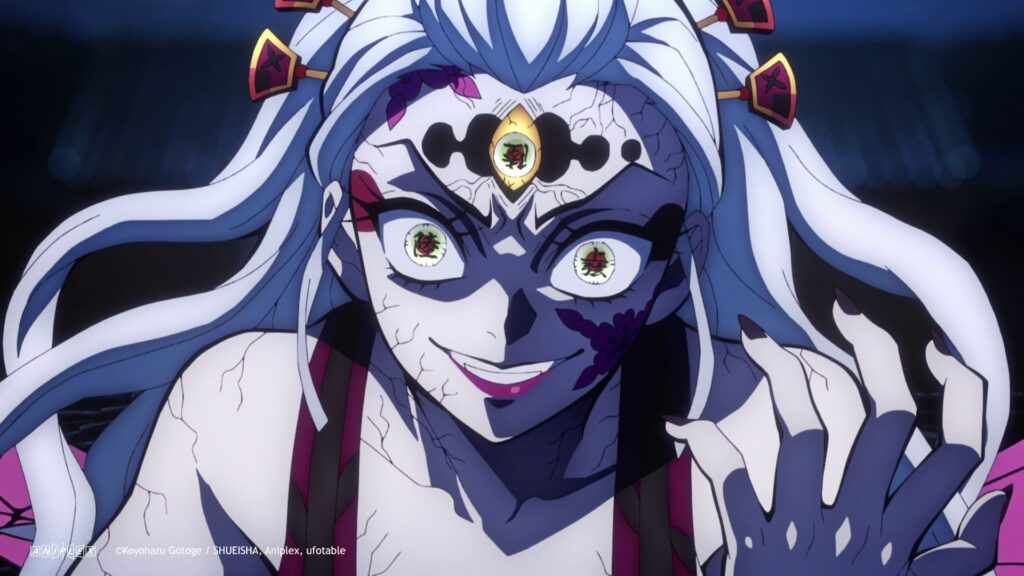 With the recent buzz surrounding the latest episodes, it seems that the anime will keep seeing a boost till the end of the arc and might even break its own personal record for the season, which has been over 17 million viewers for the premiere.
According to Video Research Ltd., Demon Slayer Season 2 is also currently the 3rd Most-Watched TV Show in Japan right now on television, only behind the NHK Drama, Come Come Everybody and The 13 Lords of the Shogun.
Demon Slayer Season 2 Premiere was Viewed by Over 10.6 Million Households. 
With a gentle and steady pace shadowing the melancholy of the Mugen Train Arc, Demon Slayer stepped into its next chapter of evolution and harlotry with the Entertainment District Arc on the 5th of December, 2021.
Buy Your Favorite Manga at the Cheapest Prices from Amazon. 
A passionate culmination of sincere dedication and earnest hard work, the premiere episode delivered Demon Slayer's characteristic polished animation and ridiculously beautiful & mindful attention to detail strung together with a heartwrenching music score, building a complete experience of the genius the anime has carved its name into.
The first broadcast of the Entertainment District Arc from Demon Slayer Season 2 saw a tremendous start with a rating of 9.2% among all households in Japan, as more than 4.725 million households tuned into the episode. The premiere recorded 6.667 million viewers with an individual rating of 5.3%.
But the Live+7 days' figure for the episode was even more astonishing, it was simply astronomical, with a total of 10.683 million unique TV households (20.8% of all TV households) watching the premiere during its first week, not only making it the Most-Watched Anime Broadcast of the week by a landslide but also the 4th Most-Watched TV Show of the week in Japan.
The second episode stood firm with a live household rating of 8.7% (4.47 million households) and a viewership rating of 5.1% (6.415 million viewers).
The episode was watched by 19.7% of Japanese households with more than 10.118 million unique households tuning in to the episode after seven days of the broadcast.
To put things into perspective, Sazae-san, the most-watched anime programme based on live ratings, doesn't even rank amongst Top 15 when DVR figures are taken into consideration, Demon Slayer simply has no competition amongst anime br0adcasts.
With the premiere of the Entertainment District Arc, Demon Slayer Season 2 deftly ushers us into a faithful narrative, mapping an inherently refined devotion to its plot and characters where fans witness a gradual descent of our cast into grief; wounded, and bereaving. Tracing emotional scars and lingering physical bruises in the wake of the ever-optimistic Flame Hashira Rengoku's death.
The premiere sketches a masterful mosaic of this portrait of desolation, illustrating the different ways with which each person staggered through the burning bridge this change depicted—surrendering the arc a mindful closure with Tanjiro's pursuance of Rengoku's last wish of delivering heartfelt declarations to his family, leading us into an emotionally charged encounter.
It should be noted that the most-watched live broadcast of Season 2 of Demon Slayer remains the anime original premiere centred around Rengoku. An estimated 5.136 million households tuned in to see Rengoku on their screens again this October, with the episode scoring a rating of 10% among all television households in Japan.
However, the Demon Slayer: Mugen Train Arc saw a fast decline in the ratings after the recap episodes started. The Mugen Train Arc averaged 6.7% households during its six-week run, with 3.44 million TV households tuning into the anime every week.
Follow us on our Instagram for more updates regarding Manga, Anime, and Light Novels.
What are your thoughts on the Entertainment District Arc of Demon Slayer Season 2? Comment below and let us know.
Source: Video Research Ltd.