Attack on Titan Season 4 Part 2 is currently the pick of the year in Japan, as both the critics and fans have chosen it as the Best Anime of 2022 so far. See the full list featuring Demon Slayer Season 2 and SPY x FAMILY below.
What a year 2022 has been to be an anime fan. With plenty of delightful new anime, such as the wholesome SPY x FAMILY and My Dress-Up Darling, to a couple of amazing underrated hits such as Summer-Time Rendering and this season's Lycoris Recoil. We have genuinely been blessed with so much quality and variety of new content this year.
And when it comes to sequel anime, both Demon Slayer and Attack on Titan, two of the biggest modern titles, have completely dominated the mainstream landscape, while Kaguya-sama: Love is War Season 3 and Made in Abyss Season 2 have been just as remarkable.
While there's still another season's worth of anime to go, which will feature some of the most anticipated titles of the year, such as Mob Psycho 100 Season 3, Chainsaw Man, and My Hero Academia Season 6. Today, we are looking at the Best Anime of 2022 so far, based on their aggregate score on Japan's premier review website, Filmarks.
Best Anime of 2022 So Far:
Attack on Titan Season 4 Part 2 ranks first.
1. Attack on Titan Season 4 Part 2 (4.43/5)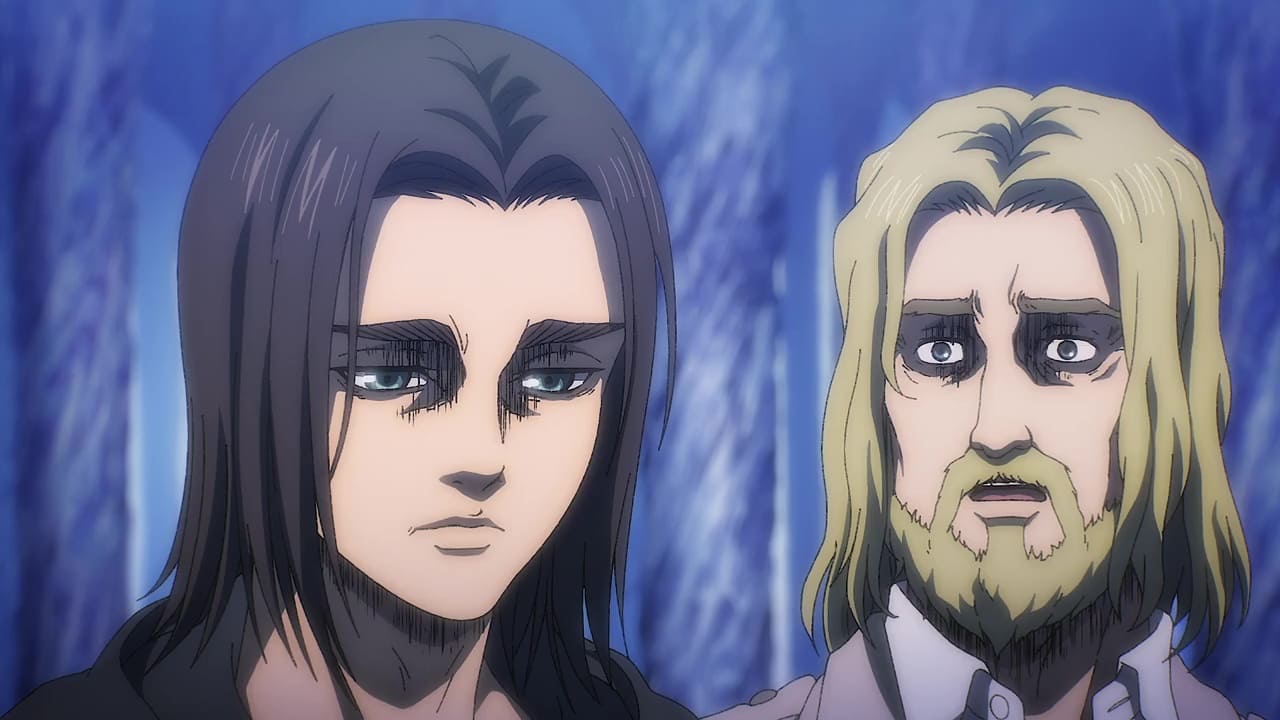 Attack on Titan Season 4 has been a remarkable culmination of almost a decade worth of storytelling and character arcs. The final season ups the ante by tenfolds as we see a battle between Eren, Eldia and the entire world.
Portraying a masterfully haunting picture of racism, the best and the worst of humanity, and the never-ending cycle of violence, Attack on Titan Season 4 is better, more meaningful and certainly more depressing than the previous three seasons.
With stakes higher than ever, confrontations and reveals that have been steadily building up for several seasons and Isayama's stellar writing, the anime is nothing less than a masterpiece, and it is hardly a shock why the series is so beloved and highly regarded by the mainstream audience.
With an aggregate score of 4.43 out of 5 on Filmarks, Attack on Titan Season 4 is currently the Best Anime of 2022, and we just couldn't disagree with that. The series will wrap up its run with a third and final part next year that will cover the remaining nine chapters of the manga series.
2. Kaguya-sama: Love is War Season 3 (4.33/5)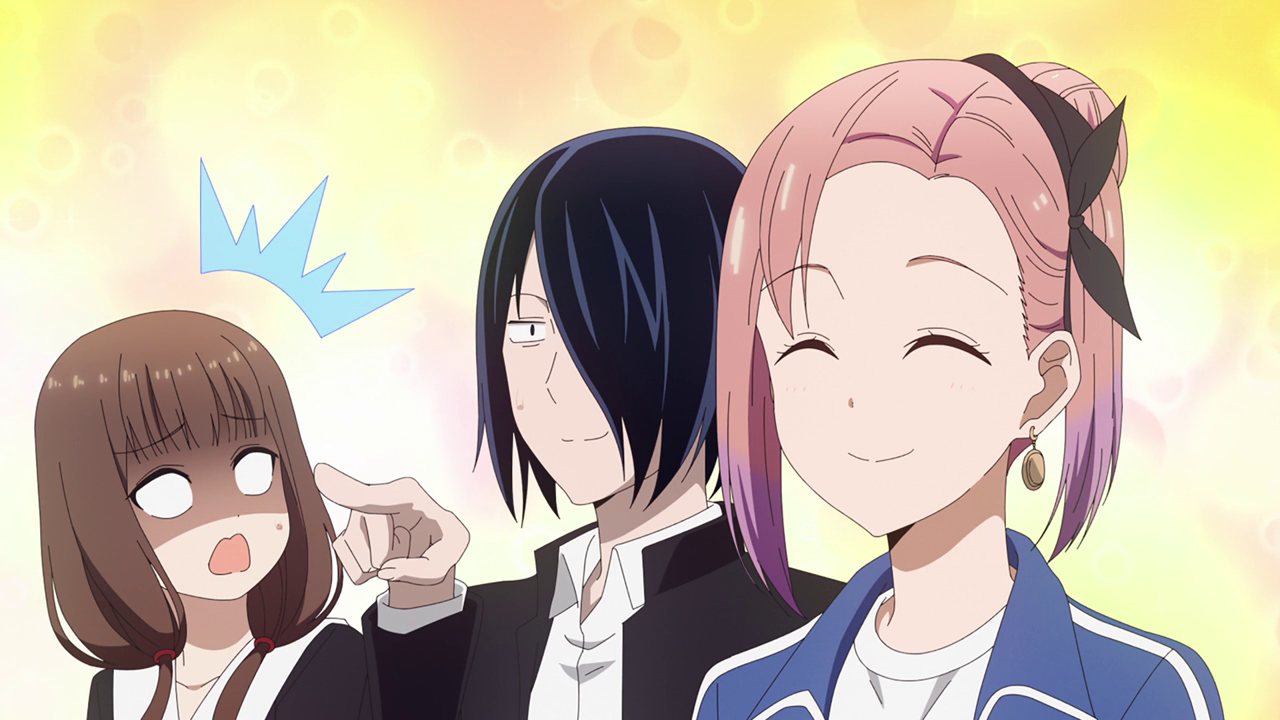 The third season of Kaguya-sama: Love is War was the culmination of the entire series. It was hilarious, it was romantic, and it delivered on the season's premise with one of the most glorious and and romantic anime confessions ever.
From subtle moments which were built throughout the last three seasons, like Kaguya learning about Shirogane's shortcomings and ending up finding it endearing, to the grand rap battle, which served a heartfelt purpose and a character arc in its own. The entire season just tugged to our heartstrings and really hit home.
Kaguya-sama: Love is War Season 3 truly makes the case that the anime is a Modern Classic.
Best Anime of 2022 So Far:
SPY x FAMILY favoured more than Demon Slayer Season 2.
3. SPY x FAMILY (4.25/5)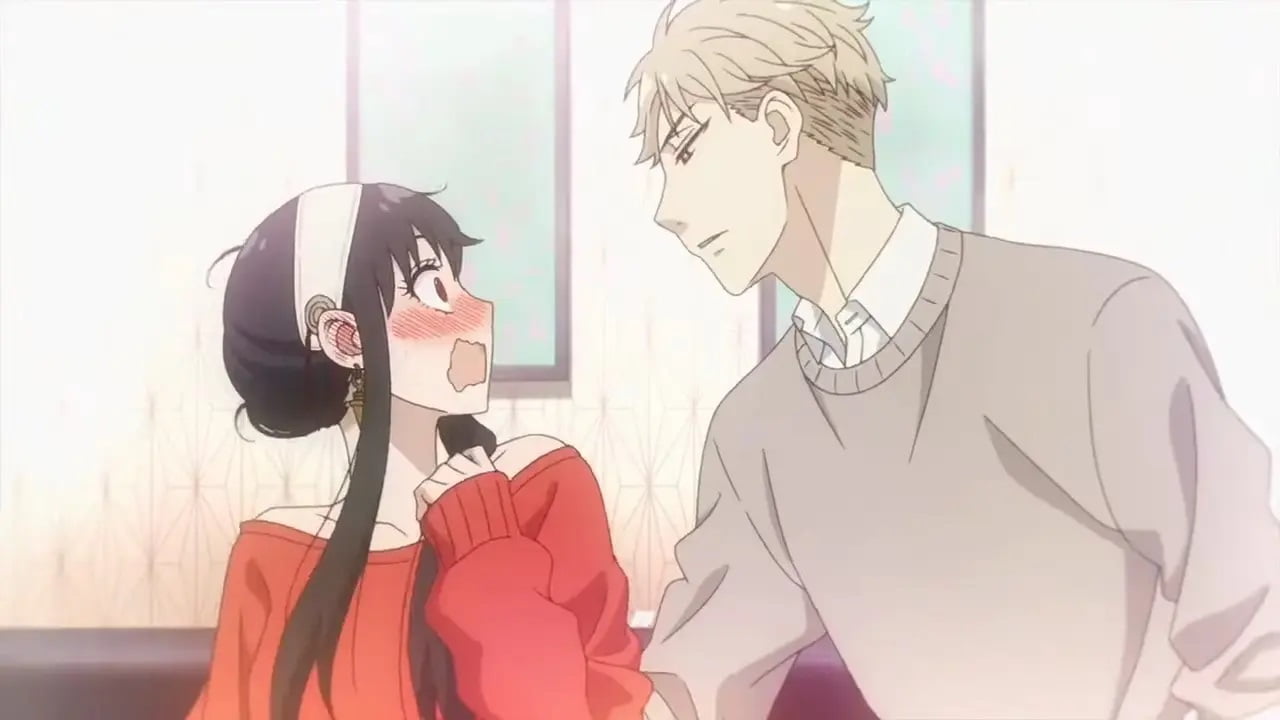 There are so many reasons to love SPY x FAMILY. The characters are unique and refreshing and so is the dynamic of family between them. Anya is utterly cute but there's also plenty of action to break the cute and light-hearted humour up into a story of bigger intrigue with its main spy centered-narrative.
With its heart, humour and a wide variety of elements that add to its universal appeal, SPY x FAMILY is an anime that most people can enjoy. It is light-hearted and it is family-friendly and there is no doubt that this anime is one of the best anime of 2022.
 SPY x FAMILY takes the third place on the list with an aggregate score of 4.28.
4. JoJo's Bizarre Adventure STONE OCEAN (4.24/5)
The first batch of episodes of JoJo's Bizarre Adventure Part 6: Stone Ocean started airing on Japanese television in Winter 2022. And that is why it makes the list for this year.
Part 6 is JoJo being more JoJo and there isn't any other big explanation needed as to why it is one of the Best Anime of 2022.
The second batch of episodes of Stone Ocean is set to drop on Netflix this September.
5. Lycoris Recoil (4.21/5)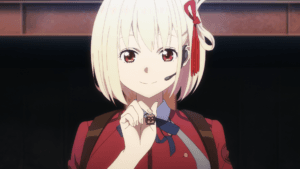 Lycoris Recoil is one of the Best Original Anime of 2022. A-1 pictures have really delivered in terms of production value for this anime, but the real hook of the series is the relationship and the dynamic between Chisato and Takina.
The show also has brilliant direction and Chika Anzai delivers a powerhouse performance as Chisato.
6. Heike Monogatari (4.2/5)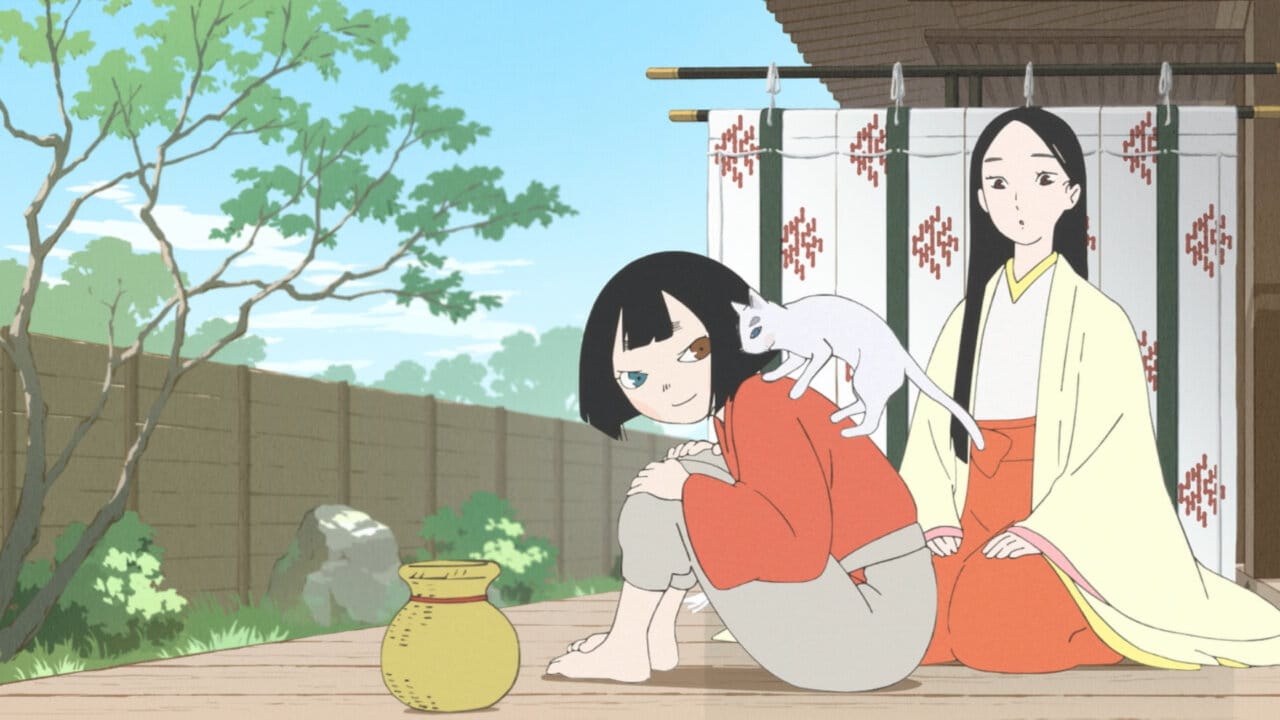 Meanwhile, Heike Monogatari, which also aired on Japanese television earlier this year takes the sixth spot on the list.
Naoko Yamada (A Silent Voice) and Science Saru (Hands Off Eizouken!) team up to deliver this excellent adaptation of one of Japan's most famous pieces of literature. The series might not be everyone's cup of tea but is a brilliantly written historical drama full of meaningful emotions and likeable characters.
7. Teasing Master Takagi-san Season 3 (4.19/5)
The third season of the cute romance anime takes the seventh spot on this list of the Best Anime of 2022 with an aggregate score of 4.19 on Filmarks.
8. Love Death + Robots Season 3 (4.18/5)
It's notable that every animation project is considered an anime in Japan. That's why Love, Death + Robots Season 3 has made this list. The show itself is indeed very good, and you should definitely give it a watch.
9. Demon Slayer: Kimetsu no Yaiba: Entertainment District Arc (4.18/5)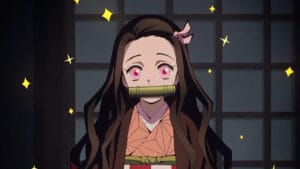 Demon Slayer Season 2 was pretty spectacular when it came to ridiculously mouthwatering action sequences, thanks to the groundbreaking work done by Ufotable. But despite its popularity, the anime is currently at the ninth spot with a score of 4.18. 
10. Kotaro Lives Alone (4.15/5)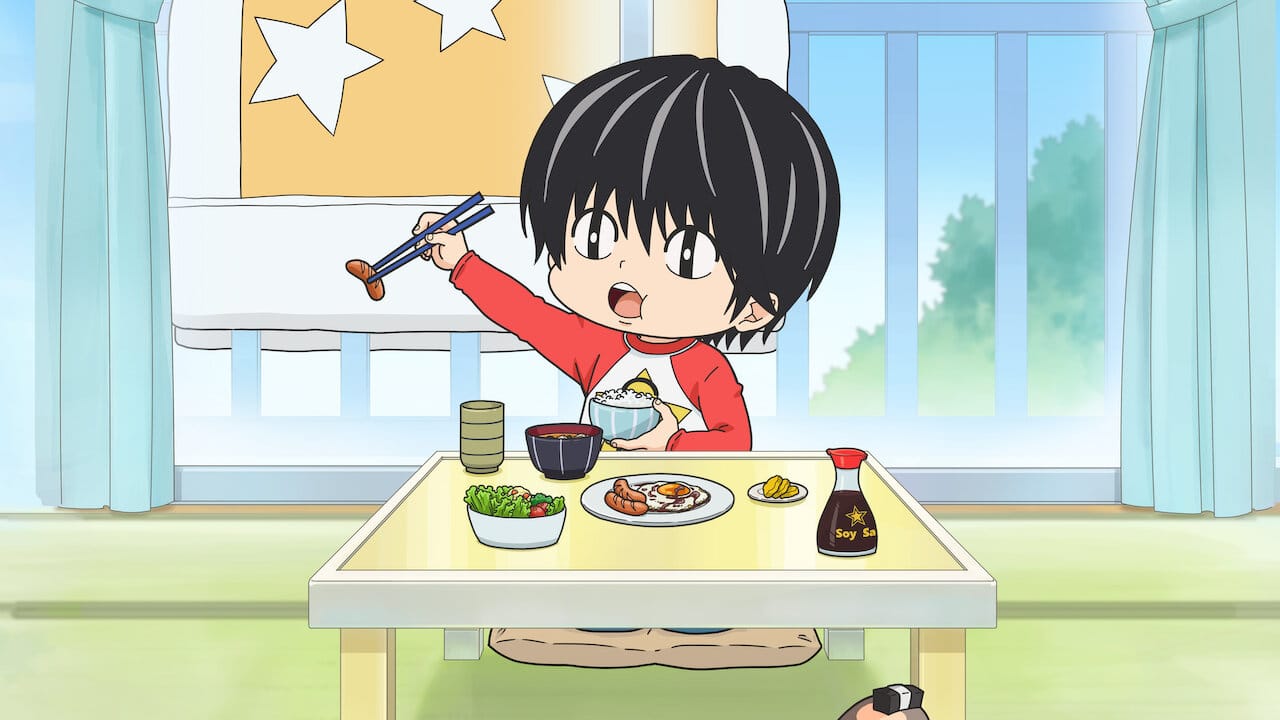 Kotaru Lives Alone is one of the Best Slice of Life Anime to have come out in recent times and is very much worth checking out. It's available worldwide on Netflix.
11. Komi Can't Communicate Season 2 (4.12/5)
The second season of Komi Can't Communicate was even cuter and more enjoyable than the last one and has ranked 11th on this list of the Best Anime of 2022 with an aggregate score of 4.12.
12. Ao Ashi (4.1/5)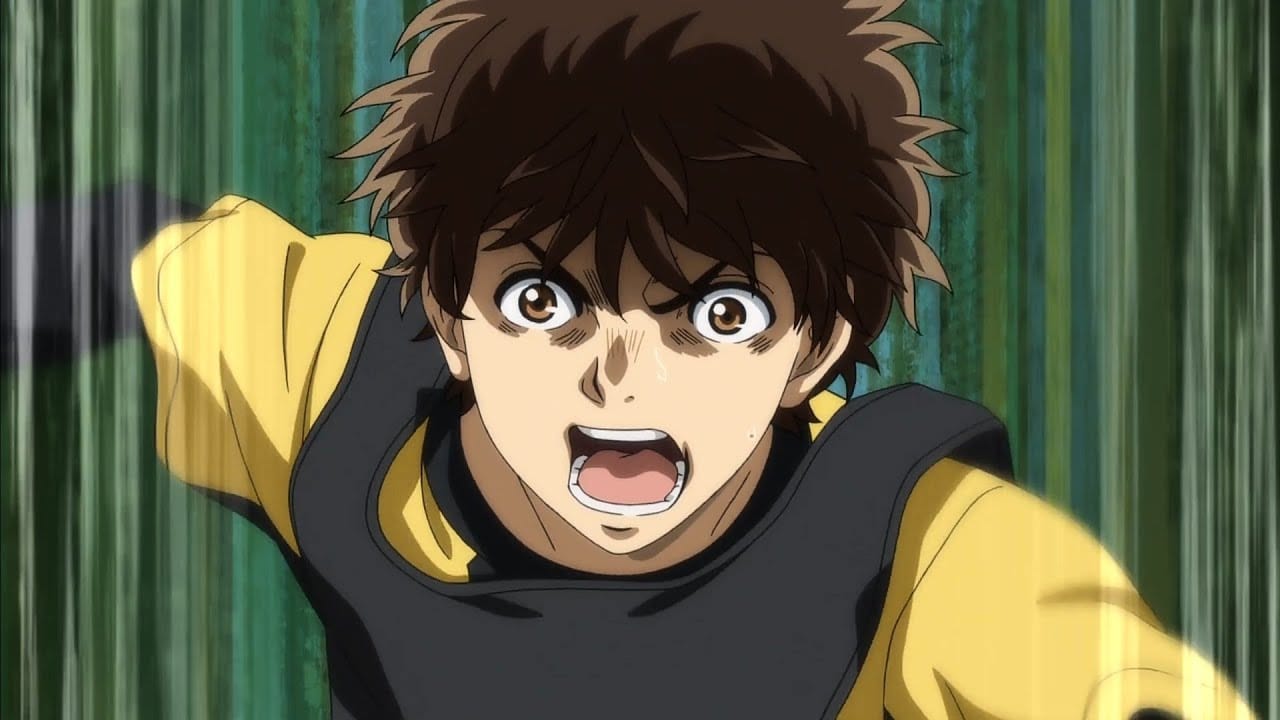 Ao Ashi is the best sports anime to have come around in quite some time. The series is massively underrated and under-watched as it delivers an exciting and a very realistic portrayal of professional football.
13. My Dress-Up Darling (4.09/5)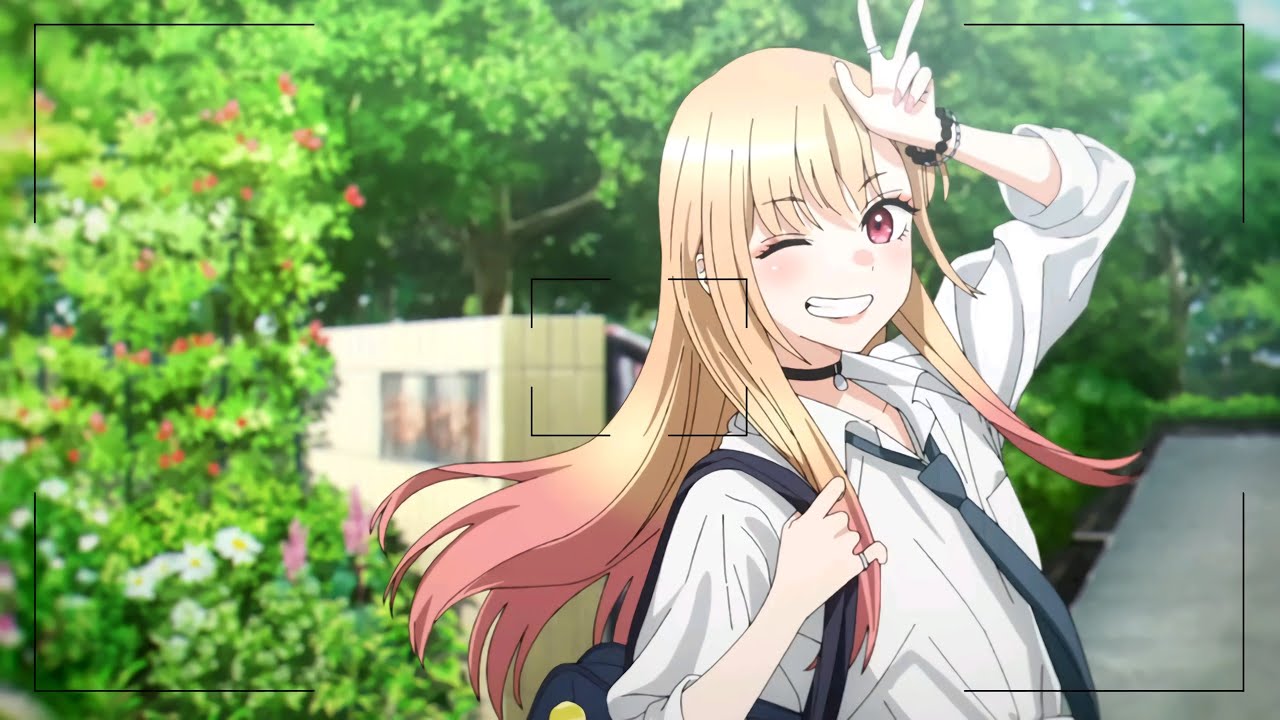 My Dress-Up Darling has not only been one of the biggest new anime of the year, but it has also become one of the biggest modern generation romance anime.
It's very little surprise that it is one of the best anime of the year, considering how refreshing and relatable the anime's plot and characters are, and how good of a job Cloverworks has done with it.
While Marin Kitagawa might be the Best Anime Girl of 2022, the wholesome story is more than enough reasons to watch it. 
14. Summer-Time Rendering (4.08/5)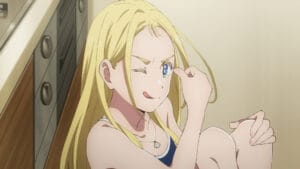 Summer-Time Rendering is one of the best supernatural mysteries to have come out in recent times and is hands down one of the Best New Anime of 2022.
It's saddening that the anime is massively under-watched because of its exclusive availability on Disney+ around the world. But on the bright side, it's one of the Most-Watched Anime of 2022 in China, with over 95 million views on BiliBili.
15. Tiger and Bunny Season 2 (4.07/5)
Tiger and Bunny Season 2 takes the last spot on the list with an aggregate score of 4.07 on Filmarks.
Filmarks is Japan's biggest review aggregate website and is used by millions of Japanese people to keep track of Films, Dramas, and Anime. It should be noted that for this list, Filmarks has only included anime titles that have a significant number of audience votes. 
Follow us on our Instagram for more updates regarding Manga, Anime, and Light Novels.